Our Sponsors
Our membership varies from large institutions, not-for-profits with one or two staff members, to independent consultants. The educational programs, networking and mentoring support we provide is essential for helping fundraising professionals maintain and expand their skills and knowledge to ethically champion support and success of the not-for-profit sector in Fairfield County. The support from our sponsors helps add to that success. If you have questions about sponsorship opportunities, please contact us.
If you are a committed sponsor looking to make payment by credit card. Please use the appropriate link below.
Pay Luncheon Program Sponsorship Fee:
Pay Roundtable/Social Program Sponsorship Fee:
We thank the following Sponsors
for making our Programs available:
Thank you to Our 2023 Education Series Sponsor: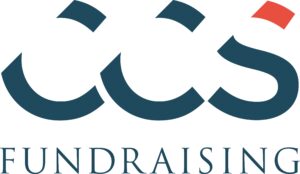 For 75 years, CCS Fundraising, a strategic fundraising firm, has empowered many of the world's greatest organizations to advance some of the most important causes in history. As leading consulting experts in campaign and development strategy, we plan and implement fundraising initiatives to help nonprofit organizations make a bigger impact—locally, nationally, and globally.
Members of the CCS team are highly experienced and knowledgeable across sectors, disciplines, and regions. Our unique, customized approach provides each organization with dedicated professionals who help mission-driven organizations meet their most pressing challenges and achieve their most ambitious goals. While the results of our work are immediate, our impact is enduring.
To learn more, please contact Glennis Melley
---
February 16, 2023 Annual Meeting and Luncheon

CironeFriedberg is a leading regional CPA firm serving middle market, closely held and family-owned businesses, high-net-worth individuals, and not-for-profit organizations. The firm provides a full range of tax, audit and accounting, and business advisory services from three offices in Bethel, Shelton, and Darien, Connecticut. Learn more at https://cironefriedberg.com.
CironeFriedberg is a member of CPAmerica. CPAmerica is a member of Crowe Global, providing our firm access to a top-10 global accounting network with over 200 independent accounting and advisory firms in more than 130 countries.
Contact:
Patrick T. Dunleavey, CPA, Principal
CironeFriedberg, LLP
6 Research Drive, Suite 450
Shelton, CT 06484
Office: 203.366.5876 x319
---
CompuMail has provided marketing communication services for over 25 years, specializing in dataprocessing; graphic design services; digital, offset, and thermographic printing; purl, gurl and QR code development; direct mail services and more – all in our facility in central Connecticut. Whether it is printing your business cards or developing and managing your fundraising campaign, we engage industry leading technologies in order to bring our clients the best products and results.
---
October 18, 2022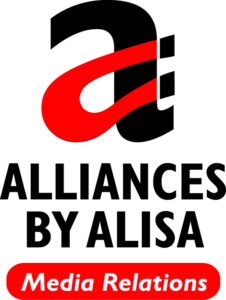 In today's world of instantaneous information, companies must maintain a strong brand awareness to break through the industry clutter and attract new funding resources. Alliances By Alisa Media Relations is a high-energy, publicity, advertising and social media firm that brings more than thirty years of experience in engaging statewide, regional and national press outlets to achieve your organization's fundraising objectives.
Non-profit businesses of all sizes and industries rely upon the agency to keep their marketing efforts memorable and results-oriented! The firm will leverage TV, radio, newspaper, magazine and online media to creatively communicate your unique charitable mission and message. The result? Enhanced organization visibility, leading to elevated supporter and donor levels.
But be prepared, when working with Alliances By Alisa Media Relations, companies are always impressed with how quickly they are thrust into the limelight! In fact, the agency has secured premium stories and placements for its clients in the following high-profile venues: AP Wire, New York Times, Los Angeles Times, Today Show, Good Morning America, Extra, The Doctors, Better TV, Oprah Magazine, Martha Stewart Living, People Magazine, USA Today and many others.
---
September 15, 2022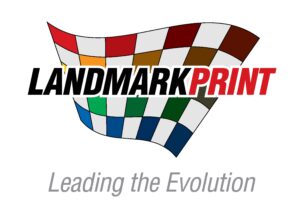 LandmarkPrint is a full-service digital print, commercial offset, and wide format signage provider located in Stamford Connecticut. Within the same facility LandmarkPrint offers binding, kitting, warehousing, fulfillment, inkjet, mailing, and distribution services. Specialties include full-color variable data printing for items such as personalized postcards, annual giving programs, and business stationery, to customized training documentation, marketing literature, and direct mail.
Contact:
Steve Green
LandmarkPrint
375 Fairfield Ave, Blg #3
Stamford CT 06902
(203) 325-4300; (800) 499-3808
www.landmarkprint.com
---
May 17, 2022


MSP Cultivate is a New Canaan based strategic marketing agency specializing in enhancing nonprofit organizations' mission-driven communication. Our mission is to use the latest in technology, creative services, and production methods to help you accomplish your most fundamental goal: engaging and connecting with your constituents, and helping raise money. We work with multi-hospital healthcare networks, colleges, and a variety of nonprofits. Our strategies increase donation returns on development dollars spent. The result of MSP's partnerships has helped organizations improve donor retention, increase participation rates, and total dollars raised. Our team professionals bring the experience of veteran fundraising specialists, digital marketing experts, database gurus, and creative artists.
Nils Morgan
MSP Cultivate, 65 Locust Avenue, New Canaan, CT
mspcultivate.com 203-252-5097
---
May 12, 2022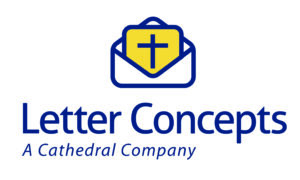 Letter Concepts serves Catholic Archdioceses, Dioceses, parishes and other non-profit agencies across the United States providing a complete turn-key service package or comprehensive direct mail package based on the needs of the client. Since our founding in 1989, Letter Concepts has established a culture that calls all of us to the commitment of excellence. Our mission can only be realized through the dedicated efforts of our staff. Family and faith come first, followed by our resolve to provide these institutions with practical and cost efficient fundraising solutions. We are dedicated to you. In addition to product, print and mail shop services, Letter Concepts offers strategic planning based on fundraising and direct mail best practices. If desired, Letter Concepts will develop a plan to increase revenue, while minimizing the time required of your staff. This allows the client to focus on activities such as major gift prospect identification, cultivation and stewardship education. For many of our clients Letter Concepts provides gift processing, lockbox gift reporting, gift acknowledgments, pledge reminder statements and IRS required year end mailings.
Contact:
T.J. Wilson, Assistant Vice President
Letter Concepts, A Cathedral Company
33 Massirio Drive
P.O. Box 436
Kensington CT, 06037-0436
Phone 860-828-5101
Toll Free 800-525-4963
Fax 860-828-7400

www.letterconcepts.com
---
March 10, 2022

Contact:
Mark W. Fitzgerald
Managing Director
Institutional Client Advisor
Bank of America
PRIVATE BANK
1 Gorham Island Road, Westport, CT 06880
T 203 571 5356 F 617 310 3061
---
February 17, 2022 Webinar

CironeFriedberg is a leading CPA firm serving middle market, privately held and family owned businesses and high-net-worth individuals. Delivering the highest level of professional service and guidance, our staff of 50 individuals provides a full range of tax, audit and accounting, and business advisory services. Our specialized expertise allows us to truly customize services to best suit our client's unique personal and business needs.
CironeFriedberg's primary client base is in Connecticut and neighboring Dutchess, Putnam, and Westchester counties in New York. Services are provided from offices in Bethel, Shelton and Stamford Connecticut.
Contact:
Patrick T. Dunleavey, CPA, Principal
CironeFriedberg, LLP
6 Research Drive, Suite 450
Shelton, CT 06484
Office: 203.366.5876 x319
---
January 13, 2022 Webinar

Bloomerang helps nonprofit organizations to reach, engage and retain the advocates they depend on to achieve their vision for a better world. Our cloud-based donor management software is rooted in principles of philanthropy, simple to use and focused on empowering your team to achieve remarkable results through enhanced donor loyalty.
---