Our Sponsors
Our membership varies from large institutions, not-for-profits with one or two staff members, to independent consultants. The educational programs, networking and mentoring support we provide is essential for helping fundraising professionals maintain and expand their skills and knowledge to ethically champion support and success of the not-for-profit sector in Fairfield County. The support from our sponsors helps add to that success. If you have questions about sponsorship opportunities, please .
If you are a committed sponsor looking to make payment by credit card. Please use the link below.
---
We thank the following 2018 Sponsors
for making our Programs available:
January 11, 2018 Members Roundtable

MSP Cultivate is a New Canaan based strategic marketing agency specializing in enhancing nonprofit organizations' mission-driven communication. Our mission is to use the latest in technology, creative services, and production methods to help you accomplish your most fundamental goal: engaging and connecting with your constituents, and helping raise money. We work with multi-hospital healthcare networks, colleges, and a variety of nonprofits. Our strategies increase donation returns on development dollars spent. The result of MSP's partnerships has helped organizations improve donor retention, increase participation rates, and total dollars raised. Our team professionals bring the experience of veteran fundraising specialists, digital marketing experts, database gurus, and creative artists.
Nils Morgan
MSP Cultivate, 65 Locust Avenue, New Canaan, CT
   mspcultivate.com   203-252-5097
---
March 15, 2018 Members Roundtable

Premier is a single source printing and mailing company based in Stratford, CT.  We are a provider of transactional and marketing communication solutions locally and nationally. From designing a form to mailing, your work is done in-house in our 100,000 square foot facility. We have been dedicated to helping our clients reach their communication goals by providing the best quality products and unparalleled customer service. We invest and utilize the latest technology to provide accurate, timely and high-quality printing and mailing services. We work closely with our diverse base of clients to understand their goals to assist them in maximizing the effectiveness of their marketing and communications spend. We have been in business since 1984 and employ anywhere between 70 – 100 employees' year-round. Industries we service include: healthcare, insurance, government, non-profits, financial, education, publishing & home services.
For more information, please contact:
Tom Meehan, Vice President of Solutions
203.214.5161
---
April 5, 2018 Breakfast

BlumShapiro is the largest regional accounting, tax and business advisory firm based in New England. Not-for-profit organizations have unique needs, and BlumShapiro has made a significant investment in staffing, training and services to meet these needs. Our non-profit practice is an integrated regional practice that includes 12 partners and over 75 professionals whose expertise includes the following service areas: audit and accounting; tax; benefit plan audits; outsourced services including accounting, technology and cybersecurity; as well as financial software systems.
Our highly valued team members bring their diverse backgrounds and strengths to the table, resulting in you receiving a true blend of national firm experience and local firm delivery. Our team shares a common passion: a personal commitment to each client's success as well as to the communities in which we live and work.
The firm has long been an active citizen in our community and is a proud contributor to and sponsor of over 300 charitable, arts and civic organizations. Partners and staff donate time serving as board members and in top leadership roles in over 200 organizations.
Patrick T. Dunleavey, CPA
Audit Manager, Non-Profit
2 Enterprise Drive, Shelton, CT 06484
Direct 203.944.8653     Fax 203.712.1453
Cell 203.218.1251   Toll-Free 800.529.9295
 / www.blumshapiro.com
---
May 3, 2018 Breakfast
Bank of America offers unsurpassed commitment to businesses and Not For Profits like yours. Our Business Banking team is organized by industry, region and specialized expertise to ensure we understand the complexities you face and how best to address them. We provide sector-focused expertise to more than 12,000 healthcare companies, educational institutions, not-for-profit organizations and government entities nationwide. We look forward to discussing solutions tailored to meet your unique needs.
Nancy Westington, SVP
Business Banking
203-905-4110
---
June 7, 2018 Luncheon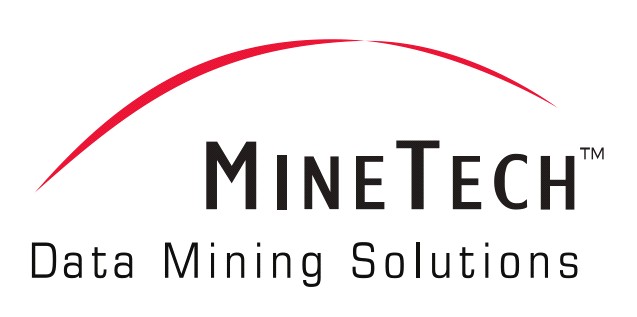 MineTech is a marketing analytics firm that offers proprietary data and text mining products to help you segment current/lapsed donors and target new prospects. We use a combination of data appends, profiling, modeling and text feedback from multiple sources to increase your fundraising effectiveness. Our staff can complement your existing resources, handle part or all of your data work and easily integrate with your organization's platforms. Most engagements take weeks versus months and we usually find new relationships in your data beyond just wealth and philanthropic interests. This provides key data to strengthen and expand your ability to connect with potential supporters.
Kenn Devane
President & CEO

203.438.7868
---
September 6, 2018 Luncheon


Marks Paneth LLP is a premier accounting firm with origins dating back to 1907. With a team of nearly 700 professionals, the firm provides a full range of audit, accounting, tax and consulting services, with specialties in international tax, forensic accounting, litigation support, family office and financial advisory services. Marks Paneth professionals deliver expert knowledge in a wide range of industries, including real estate, hospitality and restaurants; nonprofit, government and healthcare; manufacturing, wholesale and distribution; theater, media and entertainment; high-net-worth; and financial and professional services.
Headquartered in New York City, with additional offices in New York State, New Jersey, Pennsylvania, Connecticut, Washington, DC and Florida, Marks Paneth is ranked by Accounting Today as the 30th largest accounting firm in the nation and among the top 10 in the Mid-Atlantic Region.
For more information, please contact:
Scott M. Brenner, CPA at 203-975-8830

---
October 4, 2018 Luncheon

CMI Media Management
COMPLEXITY MADE SIMPLE
Let CMI manage the intricacies of making your content perform in any market.
We've honed our expertise over 50 years, so you never have to worry about the details. We can get your media to the right place, in the right language, in the right format and on time.
For more information, please contact:
Robert Bowen, Senior Account Executive at 203-989-9876

---
CompuMail has provided marketing communication services for over 25 years, specializing in dataprocessing; graphic design services; digital, offset, and thermographic printing; purl, gurl and QR code development; direct mail services and more – all in our facility in central Connecticut. Whether it is printing your business cards or developing and managing your fundraising campaign, we engage industry leading technologies in order to bring our clients the best products and results.
Call us today to address any of your marketing or fundraising needs!
860-628-2770