Our Sponsors
Our membership varies from large institutions, not-for-profits with one or two staff members, to independent consultants. The educational programs, networking and mentoring support we provide is essential for helping fundraising professionals maintain and expand their skills and knowledge to ethically champion support and success of the not-for-profit sector in Fairfield County. The support from our sponsors helps add to that success. If you have questions about sponsorship opportunities, please .
If you are a committed sponsor looking to make payment by credit card. Please use the appropriate link below.
Pay Luncheon Program Sponsorship Fee:
Pay Roundtable/Social Program Sponsorship Fee:
We thank the following 2019 Sponsors
for making our Programs available:
January 10, 2019 Luncheon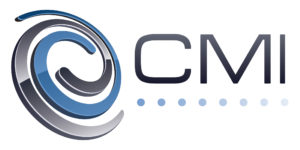 CMI Media Management
COMPLEXITY MADE SIMPLE
Let CMI manage the intricacies of making your content perform in any market.
We've honed our expertise over 50 years, so you never have to worry about the details. We can get your media to the right place, in the right language, in the right format and on time.
For more information, please contact:
Robert Bowen, Senior Account Executive at 203-989-9876

---
February 14, 2019 Luncheon

At blum, we understand the importance of working side-by-side with you, striving to be the most effective partner possible and tailoring our services to fit your needs. As the largest regional business advisory firm based in New England—with nearly 500 accounting, tax, advisory and administrative professionals in Connecticut, Massachusetts and Rhode Island—our continual sharing of subject matter and industry expertise amongst our colleagues allows us to assess challenges from many angles. We look for value and opportunity in unexpected places, providing personal attention that leads to a clear understanding of what success and satisfaction mean to you.
Patrick T. Dunleavey, CPA
Audit Manager, Non-Profit
2 Enterprise Drive, Shelton, CT 06484
Direct 203.944.8653 Fax 203.712.1453
Cell 203.218.1251 Toll-Free 800.529.9295
/ www.blumshapiro.com
---
March 7th, 2019 Luncheon

Sharon Danosky is a strategist, thought leader and BoardSource Certified Governance Trainer who partners with nonprofit organizations to lead them to better pastures. Whether in the Board room, the Chief Executive's Office or working with staff, Sharon brings a hands-on approach that gives her clients the tools that work and instills them with the confidence to succeed. The firm she founded, Danosky & Associates, works with non-profit organizations build the capacity to move their strategic vision forward with a solid foundation and an army of support behind them.
Our approach draws upon seven key disciplines that can work together as an integrated solution or be used independently to address specific concerns:
Boards & Governance
Strategy & Planning
Fundraising & Campaigns
Financial Capacity Building
Collaborations & Collective Impact
Organizational Assessments
Communications, Media & Video
Sharon J. Danosky
Founder and President
PO Box 1225, New Milford, CT 06776
Office – 860-799-6330 – Mobile – 203-788-8920
---
March 19, 2019 Roundtable & Social

Bloomerang helps nonprofit organizations to reach, engage and retain the advocates they depend on to achieve their vision for a better world.
Our cloud-based donor management software is rooted in principles of philanthropy, simple to use and focused on empowering your team to achieve remarkable results through enhanced donor loyalty.
1-866-332-2999
---
April 11, 2019 Luncheon

MSP Cultivate is a New Canaan based strategic marketing agency specializing in enhancing nonprofit organizations' mission-driven communication. Our mission is to use the latest in technology, creative services, and production methods to help you accomplish your most fundamental goal: engaging and connecting with your constituents, and helping raise money. We work with multi-hospital healthcare networks, colleges, and a variety of nonprofits. Our strategies increase donation returns on development dollars spent. The result of MSP's partnerships has helped organizations improve donor retention, increase participation rates, and total dollars raised. Our team professionals bring the experience of veteran fundraising specialists, digital marketing experts, database gurus, and creative artists.
Nils Morgan
MSP Cultivate, 65 Locust Avenue, New Canaan, CT
mspcultivate.com 203-252-5097
---
May 15, 2019 Members-Only Roundtable and New Member Reception

Ruzow Graphics creates strategic design and communications for nonprofits and small businesses, including annual reports, magazines, whitepapers, emails, branding, rebranding, event branding/collateral, annual appeals, websites, and emails.
Nancy Ruzow
Ruzow Graphics
(203) 247-4152

ruzowgraphics.comRegistration

Blumshapiro is the largest regional accounting, tax, and business advisory firm based in New England. Drawing upon our breadth and depth of experience over the past 35 years, our team of business accountants and consultants help our clients learn from the past and interpret the present to create the future they imagine.
Patrick T. Dunleavey, CPA
Audit Manager, Non-Profit
2 Enterprise Drive, Shelton, CT 06484
Direct 203.944.8653 Fax 203.712.1453
Cell 203.218.1251 Toll-Free 800.529.9295
/ www.blumshapiro.com
---

CompuMail is a full-service marketing communications company that specializes in graphic design, data management, printing, and mailing. If you are embarking on a capital campaign, or you just need your address list cleaned up, we are here to help. Contact us today to discuss your current or future projects!
860-628-2770

---

Danosky & Associates work alongside nonprofit organizations to move their strategic vision forward with an army of support behind them. From governance to campaigns, communications to collaborations, assessments to strategies, we are here to guide you along the way.
---


MSP Cultivate is a single-source solution for strategy, content, production, distribution and campaign analysis.
We can help improve the response rates of your existing campaigns with a no-obligation review.
Nils Morgan
MSP Cultivate, 65 Locust Avenue, New Canaan, CT
mspcultivate.com 203-252-5097
---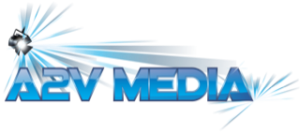 A2V Media is a Video Production & Experiential Event Production company specializing in social media, company profile, and special event videos as well as producing live events, conferences, festivals, and concerts. We bring video, audio visual, staging, lighting, pre & post production, and on-site event management to the table. We love to create, and are here to make your vision come to life in a unique experience designed to excite audiences!
Alex Vishno
203-508-4007

www.a2vmedia.com
---

Fanton Hill Consulting provides outstanding client service for small businesses with custom, personalized back-office Human Resource support. From "HR Toolkits", benefit & compensation strategy, compliance, recruitment, employee & management training and more, Fanton Hill Consulting removes the HR burden from the client so they can focus on their core business.​ Whether you need assistance with a specific project, or are looking for a dedicated resource to be on-hand when you have questions or issues that arise, Fanton Hill Consulting has the solution for you.
Erica Scioscia
Fanton Hill Consulting
Weston, CT
(201) 394-2159

www.fantonhillconsulting.com
the HR solution for small businesses
---
Premier is a single source printing and mailing company based in Stratford, CT. From designing a form to mailing, your work is done in-house in our 100,000 square foot facility. Industries we service include healthcare, insurance, government, non-profits, financial, education, publishing & home services.
Bob Carr
Vice President of Sales
Office: 203-416-1117
cell: 860.983.7810
">
https://www.linkedin.com/in/carrprint
www.premieruplink.com
---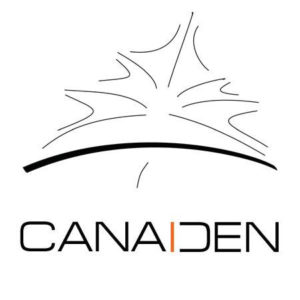 Canaiden Media is the publisher of the area's leading sources for community news and outreach – Stamford Plus and Norwalk Plus magazines, as well as the Canaiden Online Media Network. Published since 2005, Stamford Plus and Norwalk Plus magazines enjoy an engaged audience with deep philanthropic values and commitment. For more than a decade, the magazines have been featuring, in their winter issues and online, the annual guide to nonprofit organizations in Fairfield County, The City that Helps, which offers participating local nonprofits a cost-effective opportunity for community outreach and business development.
Naiden Stoyanov
Publisher
203.653.4661

www.canaiden.com
---
Hearst offers a full line of digital products and media mix packages that help customers reach and interact with today's consumer.
Marty Bailey
Strategic Account Consultant
301 Merritt 7, Norwalk, CT 06851
(203) 842-2608

www.hearstmediact.com
---
October 15, 2019 Roundtable & Social


CitizenRacecar creates the emotionally compelling videos and podcasts that inspire lasting support for extraordinary organizations of all kinds. www.citizenracecar.com
David Hoffman
(718) 440-9434
https://citizenracecar.com
CompuMail has provided marketing communication services for over 25 years, specializing in dataprocessing; graphic design services; digital, offset, and thermographic printing; purl, gurl and QR code development; direct mail services and more – all in our facility in central Connecticut. Whether it is printing your business cards or developing and managing your fundraising campaign, we engage industry leading technologies in order to bring our clients the best products and results.
Call us today to address any of your marketing or fundraising needs!
860-628-2770