Become a Member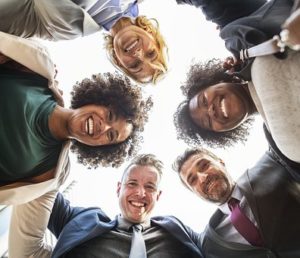 The AFP Fairfield County Chapter invites YOU to join our network and develop as a professional fundraiser! Membership in the AFP Fairfield County Chapter Benefits You!
Membership with AFP includes participation and involvement in both AFP chapter and society programs. Our Fairfield County Chapter, governed by local bylaws and administered by our board of directors, presents local programs and activities of interest to both new and experienced fundraisers. Membership in the AFP Fairfield County Chapter affords you the opportunity to network with well over 180 fundraising professionals, including:
Invitations to our monthly luncheon meetings, featuring local, regional and national speakers, with commentary on topics important specifically to fundraisers. Average attendance is over 60, giving members and non-members opportunities to meet and to discuss concerns and to share ideas from their respective organizations.
---
$50 Professional & Associate NEW Member Discount!
In honor of National Philanthropy Day, AFP is offering a $50.00 discount to NEW Members joining in the Professional and Associate Member categories from October 1st through November 30th.
The discount applies to $50.00 off the International portion of the dues.
Complete the membership application as usual, but deduct $50.00 from the total and include this coupon with your payment. *Coupon must be included with payment.
To join online, click below and use Promo Code: NPD2018
One coupon per new member. Expires November 30, 2018
Questions? Call the AFP Membership Department at (800) 666-3863
---
To obtain a membership application and join online, please visit:
To join using a check, please visit:
http://www.afpnet.org/files/ContentDocuments/AFPIndividualMemberForm.pdf
For membership questions, please contact:
Meghan Rickard, 860-628-2770,