Member Benefits - AFP Fairfield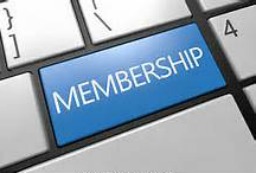 When you are reminded to renew your membership with the Association of Fundraising Professionals (AFP), do you find yourself asking, "Why should I? Where does my money go anyway?" If so, you will be surprised to learn that the return on your investment in AFP far exceeds not only your yearly dues, but also your highest expectations.
If membership has its privileges—and its advantages—then those who have chosen to belong to AFP are truly fortunate. Many of the association's 26,000 members regularly take advantage of the wealth of benefits and services available. Are you one of them?
---
Consider what you may be missing:
Code of Ethical Principles and Standards of Professional Practice. In an era of greater accountability, AFP offers the only enforceable code of ethics for fundraisers. The AFP Ethics Committee carries out the enforcement process if there is an alleged violation of the Code that is supported by a formal complaint and sufficient documentation. Your team of ethical advisors is available to answer your questions and address your concerns.
Professional networking. Whether meeting with peers from around the world at the International Conference on Fundraising or with colleagues through chapter meetings and programs, AFP membership introduces you to other fundraisers who can enhance your skills and expand your knowledge of the profession.
Online AFP Career Planner. This new tool not only allows you to identify your own skill level and define areas of improvement, but also helps you find the resources you need to improve those skills. The planner also helps you develop and keep track of your own individual learning plan.
AFP Resource Center. Need help with a feasibility study? Looking for state registration requirements or campaign timelines? Knowledgeable staff works with more than 3,200 reference works and periodicals to prepare a customized response to your questions—from endowments or ethics to online fundraising. Even if you use the AFP Resource Center just three times during the year, you will recoup the cost of your membership!
"Now that I've used the Resource Center, I understand why other long-time AFP members regard it as one of AFP's best member services!"
— Jan F. Brazzell, Ph.D., CFRE, principal counsel and CEO, Advancement Consulting, Tacoma, Wash.
AFP website. A wealth of information and resources for fundraisers is at your fingertips, from the online Job Center, AFP Member Directory and online Who's Who Directory of Consultants and Resource Partners , to the online bookstore, discussion groups and much more at www.afpnet.org.
Advancing Philanthropy magazine . This is the leading idea and strategy magazine for the fundraising and nonprofit profession, delivered to members six times each year.
"I just wanted to compliment the Advancing Philanthropy staff for the new look and format of the magazine. It is an outstanding value-add to my membership."
—Dale R. Cyr, executive director, Breast Ultrasound Foundation, Rockville, Md.
eWire enewsletter.  AFP's award-winning members-only weekly online publication contains news, information, links to job postings and much more!
International Conference on Fundraising.  AFP's annual conference offers more than 150 education sessions, the Exposition on Fundraising and Philanthropy, motivational conference plenary speakers, the AFP Awards for Philanthropy Banquet, networking and many other opportunities that only an international conference can provide.
"The ability to network with peers from all over the world [at the International Conference on Fundraising], learn from some of the stars in our profession and shop for vendors all in one place is truly a benefit to me and my organization."
—Susan Earl Hosbach, CFRE, vice president, resource development,
Boys & Girls Clubs of Middle Tennessee, Nashville
Educational programs and courses. In addition to the annual conference, AFP offers the First Course (online and in a classroom setting), the CFRE Review Course (now offered online as well as in a classroom setting), Webinars and the Faculty Training Academy. Member discounted rates are available for many programs and educational opportunities.
Government relations and advocacy. AFP continues to advocate for the passage in the United States of the CARE Act, offering increased tax incentives for charitable giving. In Canada, AFP has worked on privacy and charitable giving legislation and has representation on influential government committees. AFP is also actively pursuing media coverage favorable to and informative about the philanthropic process.
Research. AFP provides members with free access to the annual AFP Compensation and Benefits report as well as the AFP State of Fundraising study issued in conjunction with the annual conference.
Certification. In addition to member discounts for the CFRE program, AFP administers the advanced-level ACFRE credential.
As you can see, there are numerous benefits for you—no matter how little or extensive your fundraising experience may be. Furthermore, services and products are continually studied, planned and implemented to provide all AFP members with the most useful resources they need, in the format that is most convenient for them to use.
---
To obtain a membership application and join online, please visit:
To join using a check, please visit:
http://www.afpnet.org/files/ContentDocuments/AFPIndividualMemberForm.pdf
For membership questions, please contact: