Upcoming Events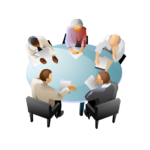 October 15, 2019 / Trademark Apartments & Rio Bravo Mexican Restaurant
Two AFP Events Back to Back! Join us for one or BOTH. From 3:30-5pm, AFP Free Members-Only Roundtable Topic is "How to Make Your Holiday Giving Merry and Bright. Social is from 5-7pm, open to all, and is the perfect time to mix, mingle, and build new relationships.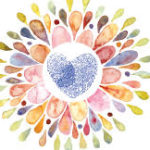 November 8, 2019 / Trumbull Mariott, Trumbull Connecticut
This premier event celebrates philanthropy in Connecticut.  Join us for an inspiring awards breakfast recognizing statewide philanthropy leaders.  Continue the day with a full line-up of stimulating speakers, educational sessions, professional networking and more!  We are pleased to welcome keynote speaker, Dan Pallotta, author of Uncharitable: How Restraints on Nonprofits Undermine their Potential.
December 5, 2019 / Birchwood Country Club
Why wait one more day? Why lose one more night's sleep? Why walk away from one more client or prospect without the business? Let me help you, as I have helped hundreds of others, NAIL your next high-stakes presentation.