Upcoming Events

September 12, 2016 / Fairfield County's Community Foundation, Norwalk
This practical how-to session led by two experts in monthly giving will equip you to start, or continue to grow, a successful monthly giving program for your organization. Filled with helpful tips and action-oriented ideas you can start using right away, you will learn how to plan, implement, monitor and improve any monthly giving program.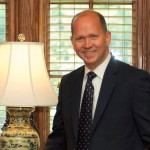 September 15, 2016 / The Norwalk Inn and Conference Center
The 80/20 has become the 90/10, or for many of us the 95/5 (or dare I say 99/1). How do we spend our time? As leaders, how does one manage their organization? Where do we invest resources? How do we build and effective pipeline? While this discussion often has us thinking, and working, in circles, we will have a discussing regarding the importance of relationship building, thinking strategically and for the long term, and building a development operation that supports the entire operation, while focused on building a strong and robust major and principal gift program. A question and answer session will follow.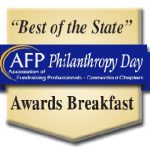 November 4, 2016 / Trumbull Marriott
The "Best of the State" Connecticut Philanthropy Awards Breakfast, sponsored the Association of Fundraising Professionals Connecticut and Fairfield County, CT chapters, will be held on Friday, November 4th, 2016 at the Trumbull Marriott in Trumbull, CT