Upcoming Events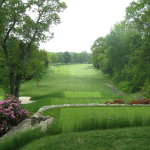 April 6, 2017 / Woodway Country Club, Darien
Join us to celebrate spring and welcome our newest AFP-Fairfield County members at this idyllic setting overlooking the golf course! Enjoy a free drink and a delectable assortment of hors d'oeuvres prepared by Woodway Country Club's talented chef. Mix and mingle with your fundraising peers. Meet a select group of businesses who serve the non-profit community.

June 22, 2017 / University of New Haven
The CFRE Refresher Course is a one-day, intensive program intended to provide an overview of the six knowledge domains of the CFRE Exam. The course is a combination of a high-level review, self-exploration of knowledge and peer exchange of best practices – facilitated by a knowledgable fundraising practitioner using a caselet approach.