September 9, 2014 / US Trust, Westport
Web Conference – Extreme Social Media Makeover: Nonprofit Edition!
Our AFP Chapter is happy to make Web Conferences available for our fundraising community. We purchase the Web Conference from AFP International to ensure quality programs and present them at a central location. This is not a webinar, all conference participants watch the presentation at the identified location.
Registered participants will receive an email the day prior to the conference, with a link to download their own conference materials. (There will be no handouts given at the conference.)
FREE TO AFP MEMBERS   ($20 for non-members*)
Presenter:  Allan Pressel
Date:  September 9, 2014 (Tuesday)
Start Time:  1:00 PM
Estimated Length:  1 hour, 30 minutes
Location:

U.S. Trust
One Gorham Island, Suite 202
Westport, CT 06880
(Large Conference Room)
Contact:  Mary Fetcho
Phone:  203-341-3224
Registration/Payment:
Free to AFP Members; $20 for Non-Members*
*We ask that payment for Non-Members be made in advance, either by mailing a check made payable to "AFP-FC" to:
Marianne Hickey, 29 Black Alder Lane, Wilton, CT  06897
or we can accept a Visa or M/C payment by clicking here (or using this link: https://www.chi-cash-advance.com/sforms/appeal1449/Contribute.aspx
To confirm your attendance, send an email to: 
About the Event:
During this life-changing session, we'll not just talk, but actually DO a mind-blowing demonstration of at least 25 killer tools to get tons of online traffic and revenue for your nonprofit.  They are virtually all quick and easy (they better be or there's no way we'll get through them all!) and free.  See how to instantly transform your nonprofit into a powerhouse!
At the conclusion of this session participants will:
Understand how social media can help them raise more money, drive more traffic, and produce other desirable outcomes
Identify specific social media tools to achieve these objectives
Know how they can implement and exploit each of these tools easily and without technical skills
Target Audience:
Everyone!  All nonprofit management, board, fundraisers, and consultants.
CFRE Credits: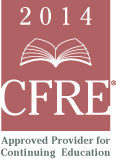 You earn 1.5 CFRE credits toward certification for each Audio/Web Conference you attend. For more information about CFRE certification, please visit http://www.afpnet.org/Professional/ProgramDetail.cfm?itemnumber=4056
About the Presenter:
Alla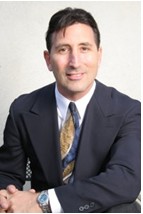 n Pressel is CEO of PowerSite123, whose unique technology enables nonprofits to have world-class websites, social media, and marketing.  Allan was designated asone of the world's leading ePhilanthropy speakers.  Allan is co-author of Internet Management for Nonprofits.  He was given the Volunteer Service Award by President George W. Bush.  Allan was co-founder of i-Cube, which had a highly successful IPO.