April 7, 2022 / Online
April Virtual Lunch Program: Inclusive Philanthropy
Inclusive Philanthropy – What does this mean and look like?
Why is Inclusion, Diversity, Equity & Access important to your organization? The presentation will focus on the intersectionality between philanthropy, nonprofit culture, and historic racism and how we need to reframe the work that we do. Nonprofits often communicate their mission in a style that can be alienating to their constituencies without realizing it. Learn how to reframe the communication style to an asset-framed style that will benefit all constituents and improve fundraising.
Our Presenter:
A. Rima Dael – WSHU Station Manager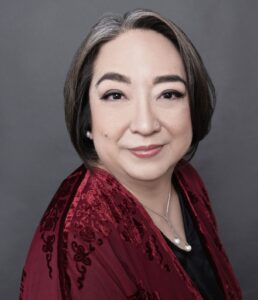 A. Rima Dael has over 30 years of experience working with nonprofit organizations in Public Media, Arts, Education & Human Service sectors. She currently serves as the general manager of WSHU Public Radio and is on the board of National Public Radio (NPR). Rima is passionate about the essential role of public media in our communities and the transformational power of the arts. Rima was a founding faculty member in the Nonprofit Management & Philanthropy master's degree program at Bay Path University. Rima continues to enjoy teaching online as an adjunct professor in the program.
In all her work, Rima is a goal-driven nonprofit management professional with expertise in philanthropy, strategic thinking, adaptive capacity, nonprofit governance and building infrastructure for organizational growth. She has a collaborative management style stressing the importance of cultural competence in the delivery of programs and services. Rima stresses the importance of open communication with all stakeholders and works hard to create a cooperative mission-based relationship that meets organizational needs in three areas: resource development, stakeholder satisfaction, and organizational relevance.
Originally from the Philippines, Rima spent her early years in CT, and in several Southeast Asian countries. Rima received her bachelor's degree in Anthropology and Theatre Arts from Mt. Holyoke College. Her master's degree is in Nonprofit Management from the Milano School of Management & Urban Policy at the New School University where she was a Community Development Finance Fellow.
Details
Date: Thursday, April 7, 2022, 1:00 PM – 2:00 PM
Location: Online
Workshop Fee
AFP MEMBERS (ALL CHAPTERS) – $10
FUTURE MEMBERS & GUESTS OF AFP Member – $25
CFRE Credits:
You earn 1 CFRE credit toward certification for this event.
For more information about CFRE certification, please visit https://www.cfre.org/certification/