July 18, 2023 / Online
Summer CFRE Exam Virtual Study Group
Join the CFRE SUMMER VIRTUAL STUDY GROUP!
Planning on taking the CFRE exam this fall, or just want to get the CFRE ball rolling?
Hosted by the AFP Fairfield County Chapter, this 6-week virtual study group will cover the following areas:
Tuesday, July 18 – Domain 1 – Current and prospective donor research
Tuesday, July 25 – Domain 2 – Securing the gift
Tuesday, August 1 – Domain 3 – Relationship building
Tuesday, August 8 – Domain 4 – Volunteer involvement
Tuesday, August 15 – Domain 5 – Leadership and management
Tuesday, August 22 – Domain 6 – Ethics, accountability and professionalism
Sessions will run from 3:30-4:30pm, and are intended to provide an overview of the knowledge domains of the CFRE Exam. The course is a combination of a high-level review, self-exploration of knowledge and peer exchange of best practices – facilitated by a knowledgeable fundraising practitioner using a caselet approach.
$100 for AFP members / $125 for non-members
REGISTRATION CLOSES ON JULY 14TH!!
Contact Aimee Marcella at  if you have any questions.
Our Presenter:
Lisa Ferraro, CFRE – Director of Development & Marketing at Eagle Hill School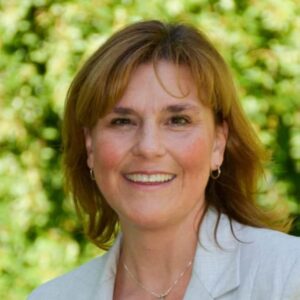 Course Facilitator, Lisa, is a non-profit fundraising executive with 20 years experience creating and implementing fundraising programs that secure philanthropic gifts to support general operations, special programs and capital projects. Lisa is an experienced CFRE course facilitator, as well as an active part of AFP for over 20 years.
Details
Date: Tuesdays, July 18-August 22, 2023 from 3:30 PM – 4:30 PM
Location: Online
Study Group Fee
AFP MEMBERS (ALL CHAPTERS) – $100
NONMEMBERS – $125