May 20, 2014 / Mediterraneo Restaurant, Norwalk (inside Hotel Zero Degrees)
Spring Networking – held at Mediterraneo Restaurant, Norwalk
SPRING NETWORKING!
Please join us at:
Mediterraneo Restaurant at Hotel Zero Degrees
353 Main Avenue, Norwalk, CT 06851
(203) 229-0000
Tuesday, May 20
5:30 – 7:00 p.m.
(Feel free to stay longer for drinks or a great dinner!)
$30.00 per person (AFP member or Non-Member)  
Please join us to celebrate the height of spring at
Mediterraneo Restaurant,
located inside Norwalk's newest and tres chic boutique hotel,
Hotel Zero Degrees!!
Sip your complimentary cocktail…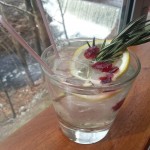 and enjoy samplings of their popular mini pizzas…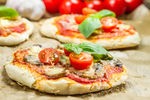 while you enjoy the view of Norwalk's "secret" waterfall—
all among colleagues and friends who share you passion for philanthropy and fundraising!
This is a great opportunity to introduce new friends to AFP or
to welcome those who have recently joined our ranks.
Help AFP grow by bringing a fundraising friend or two for this premier event!

DIRECTIONS: Take Merritt Parkway (CT-15) to exit 40A. Merge onto Main Avenue South. Travel 0.2miles. Mediterraneo Norwalk is located on the right side of the road within the Hotel Zero Degrees Norwalk.  Click here for map – https://www.google.com/maps/preview?q=353+Main+Avenue,+Norwalk,+CT+06851 
$30 fixed price for AFP Members and Non-Members – includes one drink and samplings from a variety of their famous gourmet mini pizzas.  Cash bar available for additional drinks.
AFP members and non-members are welcome.  Members are encouraged to bring a colleague who may want to learn more about AFP.
This is not a fundraiser for AFP…just a FUN and FRIEND-raiser!
See you there!
 ———————————————————————————————–
Advance reservations are encouraged,
but payment can also be made at the door
To pay with a Visa or MasterCard, please click below:
https://www.chi-cash-advance.com/sforms/appeal1370/Contribute.aspx
If you prefer to mail a check, please make payable to "AFP-FC" and mail to:
Marianne Hickey, 29 Black Alder Lane, Wilton, CT  06897
Contact Marianne at  with any questions