October 18, 2022 / Sign of the Whale
Roundtable and/or Social: Two AFP Events Back to Back!
Join us for one or BOTH!
4:30 – 5:30 PM: Roundtable (AFP Member-only benefit)
5:30 – 7:00 PM: Social
Roundtable: Ethical Obligations to Donors and Organizations
Join us for our latest, engaging Roundtable discussion exclusively for AFP Members. FREE to attend!
Paul Sutera, Senior VP of Advancement at Sacred Heart University, and Scott Gentry, Strategic Development Consultant at SCG Consulting, will be co-moderating the Roundtable and will present a brief refresher on fundraisers' unique ethical obligation to their donors and the organizations. Gentry and Sutera will draw on their years of fundraising experience working with a wide range of organizations and share several challenging ethical conundrums to discuss and workshop the solutions. They invite you to share your unique stories with the group, and the roundtable discussion will help you bring clarity. Roundtables are designed so that you can freely ask questions and exchange ideas among a private group of peers.
The Social is open to members, guests of members, and future members.
Mix, mingle, exchange cards, and make new friends.
Reserve your spot to join us for one or both back-to-back events today!
Our Roundtable Moderators:
Scott Gentry – Strategic Development Consultant at SG Consulting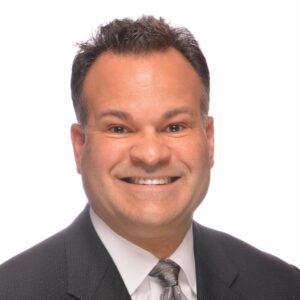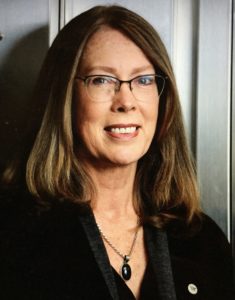 Based in Connecticut, Scott Gentry helps nonprofit organizations increase their impact through organizational development and transformational fundraising. His experience includes more than two decades of nonprofit development and fundraising, as well as roles within the commercial banking and investment management sectors. Past responsibilities include major and planned gift fundraising at a regional public media organization (radio, television, and digital media), where he won a national award from PBS for major giving excellence. Scott also served as the chief development and marketing officer for several community foundations, a community college, and a large children and family services agency.
He has held leadership positions with several professional organizations, including the Association of Fundraising Professionals (AFP) and the Susquehanna Valley Planned Giving Council. Scott earned an MBA with honors from Penn State's Smeal College of Business, and he received a BA from Dartmouth College.
Paul Sutera – Senior Vice President for University Advancement for Sacred Heart University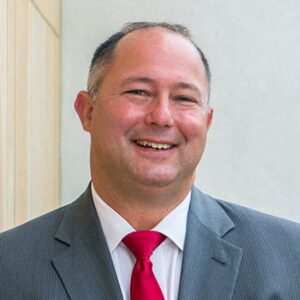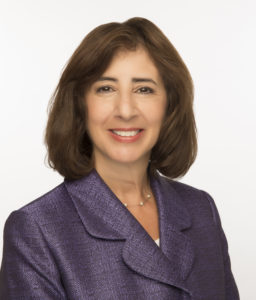 As Senior Vice President for University of Advancement for Sacred Heart University, Paul oversees the planning, initiating, directing, reporting and evaluating of all fundraising activities for the University.
Paul comes to SHU from Iona College in New Rochelle, NY, where he was the senior vice president of advancement. At Iona, he established the college's largest comprehensive campaign to support scholarships. Prior to Iona, Paul was associate vice president for development at Quinnipiac University in Hamden, and held various positions in fundraising and student affairs at Rice University in Houston, Texas. Paul is a graduate of Central Connecticut State University with a bachelor of science degree in marketing and sales, and earned a master's degree in educational leadership. He holds a certificate from Rice University in comprehensive fund development and is a certified fundraising executive. He is currently pursuing a doctoral degree in higher education leadership for changing populations.
Rooftop Social at Sign of the Whale in Stamford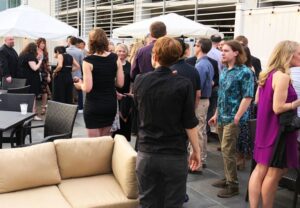 Join us for the AFP October Networking Social!
Sign of the Whale is a contemporary gastropub offering elevated comfort fare, draft beer & cocktails, plus a rooftop patio.
Open to members, guests and future members, this lively time to mix and mingle, exchange cards, and make friends is the perfect setting to build some relationships – and – learn about new opportunities in nonprofits!
Thank You to Our Sponsor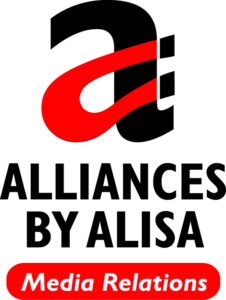 In today's world of instantaneous information, companies must maintain a strong brand awareness to break through the industry clutter and attract new funding resources. Alliances By Alisa Media Relations is a high-energy, publicity, advertising and social media firm that brings more than thirty years of experience in engaging statewide, regional and national press outlets to achieve your organization's fundraising objectives.
Non-profit businesses of all sizes and industries rely upon the agency to keep their marketing efforts memorable and results-oriented! The firm will leverage TV, radio, newspaper, magazine and online media to creatively communicate your unique charitable mission and message. The result? Enhanced organization visibility, leading to elevated supporter and donor levels.
But be prepared, when working with Alliances By Alisa Media Relations, companies are always impressed with how quickly they are thrust into the limelight! In fact, the agency has secured premium stories and placements for its clients in the following high-profile venues: AP Wire, New York Times, Los Angeles Times, Today Show, Good Morning America, Extra, The Doctors, Better TV, Oprah Magazine, Martha Stewart Living, People Magazine, USA Today and many others.
Details
Date: Tuesday, October 18, 2022
Location: Sign of the Whale, 6 Harbor Point Road, Stamford, CT 06902

Roundtable:  4:30-5:30 PM
Roundtable attendance prior to the Social is FREE and FOR MEMBERS ONLY

Networking Social:  5:30-7:00 PM
Registration Fee –$35
AFP Member – $25
Guest of AFP Member –$30 (must be accompanied by AFP Member)
*** includes abundant, delicious hors d'oeuvres and soft drinks.
CFRE Credits:
You earn 1.0 CFRE credits toward certification for the roundtable portion of this event.
For more information about CFRE certification, please visit https://www.cfre.org/certification/