November 15, 2023 / Park City Music Hall
National Philanthropy Day 2023
Join the AFP Fairfield County on Wednesday, November 15, 2023, to celebrate National Philanthropy Day (NPD). This year's event will be held at Park City Music Hall in Bridgeport, featuring a "Fireside Chat" with Barbara Dalio and Andrew Ferguson, co-CEO's of Dalio Education.
Our Program: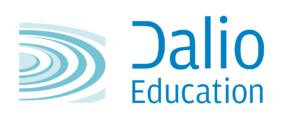 Adhlere Coffy, Senior Portfolio Director of Dalio Education will moderate the discussion, including the history of Dalio Education and the forthcoming research paper, "Connecticut's Unspoken Crisis: Getting Young People Back on Track." This research is setting the stage for visioning the future of Dalio's philanthropic work. The research expands the 2016 "Untapped Potential" report by leveraging the state's longitudinal data system, P20 WIN, which uncovers the education and employment outcomes for young people who may be at-risk and/or disconnected due to systemic challenges.
Our Speakers:
Barbara Dalio – Founder and Co-CEO, Dalio Education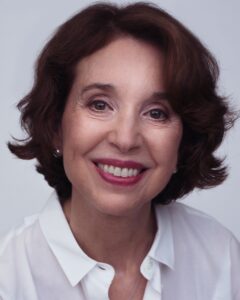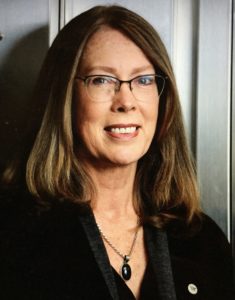 Barbara Dalio serves as Founder and Co-CEO of Dalio Education, which collaborates with public school educators, schools, non-profit organizations, and communities across Connecticut to advance positive outcomes for young people. She also serves as Co-Founder and Director of Dalio Philanthropies.
Barbara was born in New York, grew up in Spain, and graduated from the University of Madrid. She returned to the United States when she was 25 and worked at the Whitney Museum in New York prior to getting married.  Raising four sons in Connecticut, Barbara saw firsthand the challenges students, families, and educators face on a daily basis. This perspective grew into her commitment to helping public school teachers and supporting efforts that strengthen Connecticut's public schools, especially for students who are struggling the most.
As the co-founder and Board Chair of the Connecticut RISE Network, an independent non-profit organization, Barbara works to support the highest-need high schools in the state. RISE partners with nine high schools across eight school districts to support educators in improving student achievement for more than 13,000 students.
In 2016, Barbara initiated the Connecticut Opportunity Project in partnership with youth-serving organizations to support their efforts to positively impact young people who are severely off-track or disconnected from high school and help them graduate and succeed in their lives. Barbara also commissioned research, Untapped Potential, that helped raise awareness around and advocate for the 39,000 students in Connecticut who are off-track or disconnected from school, work, and community.
In the Spring of 2020, Barbara partnered with state and local leaders to purchase and distribute 60,000 laptops to Connecticut high school students most in need when the COVID-19 pandemic forced schools into remote and hybrid learning. Barbara also formed collaborations with the Connecticut Conference of Municipalities, leaders in cities and towns, and major internet companies to provide thousands of low-income families with free high-speed internet access.
In August 2021, based on her many conversations with teachers, Barbara created Teachers of Connecticut, an online platform for teachers to tell their own stories, in their own words. Over the years, Barbara has helped more than 1,000 teachers to pursue professional development opportunities through collaborations with Fund For Teachers and Lincolnhttps://www.teachersofconnecticut.org/ Center Education. Barbara has also provided resources to hundreds of Connecticut classrooms through DonorsChoose.org.
In recognition of her collaborative work, Barbara has received the Connecticut Association of Schools' 2018 Distinguished Friend of Education Award, the City of New Haven's Community Care Award, and the Meriden Board of Education's Community Support Award.
Barbara and her husband, Ray, live in Connecticut and have four sons, four grandsons, and one granddaughter.
Andrew Ferguson – Co-CEO, Dalio Education

Andrew is the Co-CEO at Dalio Education, where he leads the team and overall strategy and grant-making alongside Barbara Dalio. Dalio Education collaborates with public schools, non-profit organizations, and communities in Connecticut to support educators and help young people to succeed, investing more than $125 million since 2015.
Andrew serves as Co-Founder and Senior Advisor to the Connecticut RISE Network, which he co-created with Barbara Dalio, Bob Hughes, and Emily Pallin in 2015 as an independent non-profit organization.  RISE facilitates improvement networks where educators work together across schools and districts to support high school students in graduating with a plan and the skills and confidence to achieve college and career success.  RISE has advanced Grade 9 on-track rates by 17 percentage points, from 64% to 81%, over the past seven years.  And during that time period, RISE has helped to increase high school graduation rates by 11 percentage points, from 78% to 89%, across its network of schools.
Andrew is a Co-Founder of the Connecticut Opportunity Project, which is a social investment fund and capacity-building initiative that supports youth-serving organizations to benefit young people ages 14 to 26 who are severely off-track or disconnected from education, employment, and community.  To date, CTOP has helped its grantee partners to serve 754 young people who are severely off-track or disconnected from school and work, ensuring they are enrolled in good programs and receiving the appropriate levels of services and supports needed to deliver positive long-term outcomes.
Prior to joining Dalio Education in 2014, Andrew served as Turnaround Policy Analyst and Director of Strategic Initiatives at the Connecticut State Department of Education, where he led several efforts to increase student achievement in Connecticut's highest-need schools and districts.  Earlier in his career, he worked as an elementary school teacher at L.W. Beecher School in New Haven.
Andrew is a member of the Leap of Reason Ambassadors Community.  He has a B.A. in Political Science from Dickinson College and a J.D. from the University of Pittsburgh School of Law.
Thank You to Our VIP Sponsors:
Thank You to Our NPD Friend Sponsors:

Details
Date: Wednesday, November 15, 2023
7:30 AM Registration and Networking
8:00 AM Breakfast and Program
10:00 AM Event Conclusion
Location: Park City Music Hall, 2926 Fairfield Avenue, Bridgeport, CT 06605
Event Fee
AFP MEMBERS – $50
*GUEST of AFP Member – $55
FUTURE MEMBERS – $60
No Day of Event Walk Ins
A BENEFIT for all AFP-Fairfield County Chapter Members! We encourage you to invite a prospective member to an AFP educational program at a special rate of $55.
*Reservations can be made online by the guest, but the Member must attend the event. Walk-in guests will not qualify for special rate. Guests may only receive a special guest rate one time.