November 4, 2016 / Trumbull Marriott
National Philanthropy Day Awards Breakfast – Trumbull Marriott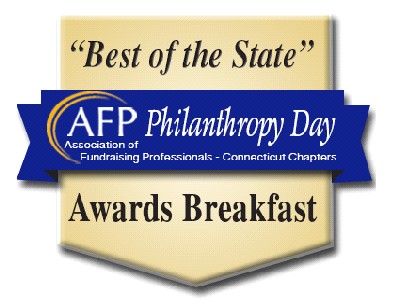 The "Best of the State" Connecticut Philanthropy Awards Breakfast, sponsored the Association of Fundraising Professionals Connecticut and Fairfield County, CT chapters, will be held on Friday, November 4th, 2016 at the Trumbull Marriott in Trumbull, CT.
This event follows a 32 year history of Association of Fundraising Professionals chapters in Connecticut honoring individuals and organizations to have done much to enhance our communities and our connections to those around us. Last year's awards banquet was sold out at 200 participants. Participants had the opportunity to meet with their peers and enjoy the opportunity to discuss ideas, which we believe is one of the greatest assets of this event. Together we learn and move forward, better able to succeed at the important work that we do on behalf of all our communities.
---
Keynote Speaker:
Juanita T. James, President & CEO of Fairfield County's Community Foundation.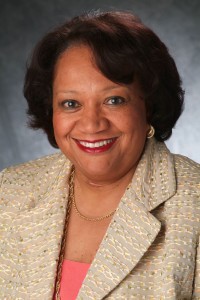 Juanita T. James joined the Community Foundation in 2011. She previously served as chief marketing and communications officer for Pitney Bowes Inc. Prior to Pitney Bowes, she held key roles at Time Warner, Inc. and Bertelsmann, Inc.
Juanita is a director of the Asbury Automotive Group and Rockefeller Philanthropy Advisors, a corporator for First County Bank, a trustee of the University of Connecticut and Lesley University in Cambridge, and a trustee emerita of Princeton University. Her long history of leadership and volunteer service with local and national nonprofits has been recognized with numerous awards, including the NAACP "100 Most Influential Blacks in Connecticut," the Stamford Public Education Foundation "Excellence in Education," Moffly Media "Light a Fire," and Stamford "Citizen of the Year."
Juanita holds a master's degree in business policy from Columbia University's Graduate School of Business Program, and a bachelor's degree in romance languages from Princeton University. She lives in Stamford with her husband. They have one son.
---
To learn more about the philanthropy awards event, please go to www.afpctnpd.org for complete details