May 4, 2016 / The Norwalk Inn and Conference Center
PROGRAM UPDATE! Roundtable Dinner – The 2016 Presidential Election – and – How It Could Impact Your Nonprofit!
Our Speaker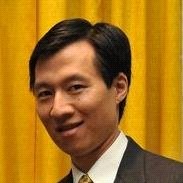 Jason Lee, General Counsel, Association of Fundraising Professionals
Jason Lee is general counsel for the Association of Fundraising Professionals (AFP).  Jason strives to increase the public visibility and awareness of the association by developing political initiatives regarding fundraising and philanthropic issues.  He represents the association in public and legislative matters before Congress, the Canadian  Parliament, the US and Canadian Administrations, state and provincial legislature and various regulatory and other pertinent agencies.  In addition, he provides legal counsel to the association and assists with the enforcement of the AFP Code of Ethical Principles and Standards.
---
About Our Session
Over the past few months, the nonprofit sector has witnessed a number of key victories.  Last year's tax extenders bill permanently enacted a number of charitable giving incentives.  Earlier this year, the IRS withdrew a controversial substantiation proposal.  Each victory was based on a groundswell of grassroots activity.  Where can we turn our attention now?  What kind of impact will the 2016 election have on our efforts, and what can we expect after the election?  This session will provide an "insider's" update on relevant issues, including the charitable deduction and tax reform.
Schedule:
5:30 socializing — cash bar
6:00 dinner and round table discussion
PLEASE NOTE:  
There has been a program change for this event.  There will not be a formal presentation by Jason Lee on Wednesday but rather a round table dinner discussion at "Adam's Rib," at the Norwalk Inn.
---
Reservations
Wednesday, May 4, 2016 from 5:30-7:30 pm at The Norwalk Inn & Conference Center, 99 East Avenue, Norwalk, CT.
There is no fee to register, but each person will pay for their dinner (separate bills to be issued)
---
CFRE Credits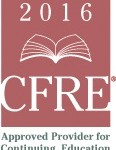 You earn 1.5 CFRE credits toward certification for this event. For more information about CFRE certification, please visit: http://www.afpnet.org/Professional/CertificationList.cfm?navItemNumber=554
---
 We thank the following 2016 Sponsors
for making our Programs available:
January 7, 2016 Breakfast

First Vice President-Wealth Management
Senior Financial Advisor
The O'Connor Group
1499 Post Road, 2nd Floor
Fairfield, CT 06824
---
February 10, 2016 Evening Presentation

Danosky & Associates helps non-profit organizations build the capacity to move their strategic vision forward with a solid foundation and an army of support behind them. Our approach draws upon five key disciplines that can work together as an integrated solution or be used independently to address specific concerns.  Our approach is achieved with the expertise of our consultants working together to provide nonprofit organizations with the best possible results and as a Certified BoardSource Governance Trainor, Sharon Danosky is taking Boards to new heights. The five key disciplines are; Board Empowerment, Philanthropic Advancement, Financial Capacity, Reputation and Crisis Management and Management Transformation. Through assessments and analysis, we develop comprehensive plans that; Nurture and inspire your constituencies, develop and build alliances, create a culture where philanthropy thrives, raise significant financial support, plan for contingencies, assure accountability and transparency, and position your cause for the future.
143 West Street, Ste. 123A, New Milford, CT  06776
860-799-6330
www.danosky.com
---
March 17, 2016 Luncheon

Who We Are
Since 1995, we have shown leading nonprofits across the United States and Canada how to remove their biggest planned giving obstacles and double the results of their planned giving efforts with limited time and money… and we GUARANTEE satisfaction. We can guarantee satisfaction because we regularly listen to nonprofits—and their donors—and take what we hear to continually perfect the planned giving bridge between nonprofits and their donors. The result is the most cost effective, time efficient planned giving presentation system on the market. Charities call it "donor motivation in a box."
Through The Donor Motivation Program® and The Donor Motivation Professionals of North America, a network of trained professionals, we have shown North American charities how to "motivate planned giving" and double their results. Tens of thousands of donors have engaged in our Donor Presentation Experience and rated it either "one of the finest" or "absolutely the best" of its type.  Why?  It's donor-centric!
Donald S. Harmelin
Executive Director
84 West Park Place, Stamford, CT 06901
CFRE Credits
Yo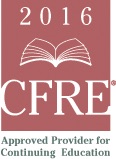 u earn 2.0 CFRE certification credits for attending The Donor Motivation Program's work shop, "The 7 Most Influential Planned Giving Trends of 2016… and How to Take Action Now!"
 April 7, 2016 Luncheon

BlumShapiro is the largest regional accounting, tax and business consulting firm based in New England with offices in Connecticut, Massachusetts and Rhode Island. We have grown to over 400 accounting, consulting and administrative professionals, making us one of the top 60 largest accounting firms in the U.S.
Drawing upon our breadth and depth of experience in our primary service areas — privately held businesses, non-profit organizations and government entities–we strategically tailor and consistently deliver tested solutions for unlocking the full potential of your organization. Our highly valued team members bring their diverse backgrounds and strengths to the table resulting in you receiving a true blend of national firm experience and local firm delivery. We offer a wide range of services under one roof, including audit, tax and business consulting. Our team shares a common passion:  a personal commitment to each client's success as well as to the communities in which we live and work.
Lori M. Budnick, Partner
29 South Main Street, West Hartford, CT 06107
PH: 860-561-6828

www.blumshapiro.com
May 5, 2016 Breakfast
Dylewsky, Goldberg & Brenner, LLC was founded approximately twenty five years ago by certified public accountants committed to providing the highest quality services to not-for-profit organizations, individual taxpayers, business owners and their businesses. We believe that attentive, personal service is the basis for a successful accountant-client relationship. We view this professional bond as an ongoing commitment to our clients' financial, management, and tax matters – not merely an examination of data. Our dedicated staff of qualified professionals is committed to providing you with diverse services and benefits.
Our experience with not-for-profit organizations is extensive and up-to-date as it is a significant practice area for our firm.  We have two offices to serve our clients throughout the tri-state area in Stamford, CT and Westport, CT.
For more information, please contact Scott M. Brenner, CPA at 203-975-8830 or .
June 2, 2016 Breakfast

U.S. Trust, Bank of America Private Wealth Management is a leading private wealth management organization providing vast resources and customized solutions to help meet clients' wealth structuring, investment management, banking and credit needs. Clients are served by teams of experienced advisors offering a range of financial services, including investment management, financial and succession planning, philanthropic and specialty asset management, family office services, custom credit solutions, financial administration and family trust stewardship.
U.S. Trust is part of the Global Wealth and Investment Management unit of Bank of America, N.A., which is a global leader in wealth management, private banking and retail brokerage. U.S. Trust employs more than 4,000 professionals and maintains 97 offices in 31 states.
As part of Bank of America, U.S. Trust can provide access to a broad range of banking solutions for individuals and businesses, and an extensive retail banking platform.
Mark A. DeCruccio
Senior Vice President-Private Client Advisor
U.S. Trust, Bank of America Private Wealth Management
1 Gorham Island, Suite 2o2, Westport, Ct 06880
---
September 8, 2016 Luncheon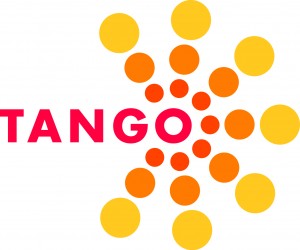 TANGO is a community of non-profit organizations that leverages its collective clout to create a platform on which socially responsible companies can deliver support that drives innovation, fiscal responsibility and mission advancement. By banding together, we have changed the way business is done.  Our collective purchasing power drives a better deal – beyond the "non-profit rate" our members benefit from the sharing of intellectual capital, best business practices, peer-to peer engagement and the untold benefits of being a part of a community that "gets it."
Rollin Schuster, Founder & President
Laura Hurlbirt, Associate Director
877-70-TANGO
www.tangoalliance.org
---
December 1, 2016 Annual Meeting and Luncheon

CompuMail has provided marketing communication services for over 25 years, specializing in dataprocessing; graphic design services; digital, offset, and thermographic printing; purl, gurl and QR code development; direct mail services and more – all in our facility in central Connecticut. Whether it is printing your business cards or developing and managing your fundraising campaign, we engage industry leading technologies in order to bring our clients the best products and results.