March 16, 2023 / Hub & Spoke, 3001 Fairfield Ave, Black Rock, Bridgeport
Education Luncheon: Meeting the Moment with Major Gifts
Strategies to Enhance Your Major Gifts Program
Over the past few years, the "dollars up, donors down" giving trend has become more and more prominent, underscoring the need for a strong major gifts program. In this session, we will discuss the philanthropic landscape and how data can support development teams as they build major donor cultivation strategies. We will travel through the major gift donor journey, from cultivation through solicitation, and participants will leave with the knowledge and tools needed to leverage research to develop effective donor strategies that can ultimately build a strong culture of major gift philanthropy.
Our Presenters:
Shawn McKay – Senior Vice President, CCS Fundraising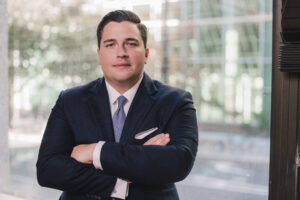 As the son of a registered nurse and healthcare administrator, Shawn has always felt called to work for and with nonprofits. This calling was further cultivated while attending the College of the Holy Cross (Worcester, MA) and the charge to be, "men and women for others."  With this desire to serve, Shawn's career has been exclusively devoted to nonprofits in the educational, environmental, healthcare, arts, and religious sectors.
Shawn began his career working as a Mental Health Worker at Butler Hospital (Providence, RI) and served as the Director of Confirmation Retreats and Youth Ministry at his home parish, Immaculate Conception Church (Cranston, RI). Subsequently, he spent nearly eight years as the Director of Admissions and Communications at Saint Raphael Academy (Pawtucket, RI).
As a Senior Vice President with CCS, he leads capital campaigns, major gift efforts, development programs and operations, feasibility and planning studies, and organizational assessments. He partners with clients to identify, cultivate, solicit, and steward major individual, corporate, and foundation donors; create compelling cases for support and related donor communications; recruit, train, and manage volunteer leadership at the board/c-suite level; and design plans to meet target goals and outcomes among other responsibilities. Shawn would be honored to serve as the account executive and strategic architect of the study, providing targeted guidance and project oversight, as well as conducting interviews and working closely with a seasoned CCS director to ensure the daily operations of the study run smoothly.
Shawn currently serves on the Advisory Board of Saint Raphael Academy (Pawtucket, RI). He resides in West Orange, NJ with his wife, Tracy, and their daughters, Sloane and Quinn. He is a parishioner and cantor at St. Aloysius Parish (Jersey City, NJ). He has a passion for technology, music, theater, and design. Shawn is also a classically trained singer and has performed in many choirs, musicals, and plays.
Jessica Gorman – Senior Vice President, CCS Fundraising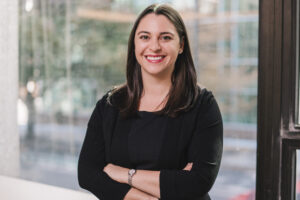 Jessica brings more than a decade of professional fundraising and non-profit management experience to CCS clients. A talented major gift fundraiser and strategist, she has partnered with local and global organizations to design and manage successful fundraising initiatives.
Jessica has significant experience conducting fundraising audits and feasibility studies; developing major gift strategies for individuals and corporations; conducting prospect research; coaching and mentoring organizational leaders; and managing transformational campaigns.
Jessica has worked with a diverse group of not-for-profit organizations spanning education, advocacy, international relief and development, health, arts, and other global imperatives.
 Prior to joining CCS, Jessica worked with organizations including Umbrella Foundation in Nepal, Concern Worldwide, Robin Hood Foundation and the Office of the President of the General Assembly at the United Nations.
Jessica earned an M.A. in International Development from University College Dublin, and a B.S. in Human and Organizational Development from Vanderbilt University. Jessica lived and worked in Dublin, Ireland for four years with CCS and now resides in her hometown of New York City withhttps://afpglobal.org/local-chapters/afp-chapter-leader-resource-guide her husband, son, and Bernadoodle.
Thank you to Our 2023 Education Series Sponsor: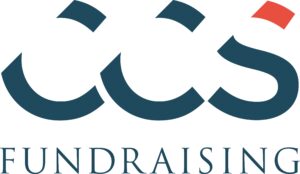 For 75 years, CCS Fundraising, a strategic fundraising firm, has empowered many of the world's greatest organizations to advance some of the most important causes in history. As leading consulting experts in campaign and development strategy, we plan and implement fundraising initiatives to help nonprofit organizations make a bigger impact—locally, nationally, and globally.
Members of the CCS team are highly experienced and knowledgeable across sectors, disciplines, and regions. Our unique, customized approach provides each organization with dedicated professionals who help mission-driven organizations meet their most pressing challenges and achieve their most ambitious goals. While the results of our work are immediate, our impact is enduring.
To learn more, please contact Glennis Melley 
Details
Date: Thursday, March 16, 2023
11:30 AM Registration and Networking
12:00-1:30 PM Buffet Lunch and Program
Location: Hub & Spoke, 3001 Fairfield Ave, Black Rock, Bridgeport, CT 06605
Luncheon Fee
AFP MEMBERS – $35
FUTURE MEMBERS – $45
*GUEST of AFP Member – $40
A BENEFIT for all AFP-Fairfield County Chapter Members! We encourage you to invite a prospective member to an AFP educational program at a special rate of $40.
*Reservations can be made online by the guest, but the Member must attend the event. Walk-in guests will not qualify for special rate. Guests may only receive a special guest rate one time.
CFRE Credits:
You earn 1.5 CFRE credits toward certification for this event.
For more information about CFRE certification, please visit https://www.cfre.org/certification/