May 18, 2023 / Fairfield Social, Fairfield
May Roundtable and Social – CFRE Certification Information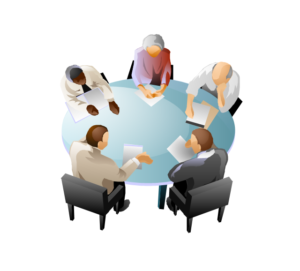 AFP Roundtable and Social
at Fairfield Social
Join us for a lively Roundtable Discussion and Social at Fairfield Social in Fairfield! Back-to-back events will take place on Thursday, May 18th.
The Roundtable is from 4:30pm-5:30pm and is a "members-only" benefit. There is no fee. Our topic is CFRE certification. Several members will share the value of the certificate and help answer questions about the process of earning the certification. We will also share information about the CFRE multi-week test prep course that will be available from the chapter later in the year. The Roundtables are designed so that you can freely ask questions and exchange ideas. 
The Social will run from 5:30pm-7:30pm and is open to members, guests, and future members. This is a great time to mix and mingle, exchange cards, make friends, and build new relationships. It is also the perfect setting to learn about new opportunities in nonprofits or get more involved with AFP!
There will be delicious passed hors d'oeuvres included with registration. AFP Members are $20, Guests of AFP members are $25, and Future Members/Guests of Future Members are $30.
Special Info on AFP Benefits
A BENEFIT for all AFP-Fairfield County Chapter Members! We encourage you to invite a prospective member to an AFP social program at a special rate of $25.
*Reservations can be made online by the guest, but the Member must attend the event. Walk-in guests will not qualify for a special rate. Guests may only receive a special guest rate one time.
Please join us in thanking our sponsor:

Starting out in 1998 as a PIP Printing; within two years, we began the journey that is infinity. From our humble beginnings as a quick print franchise, infinity represents the culmination of 24 years of technology driven, high quality print and graphic design services with a focus on the needs of small and mid-sized businesses and non-profit organizations.
We pride ourselves on our process, our craft and our attention to detail. We are flexible and responsive and efficiently adapt to our clients' individual needs with the intent of making it effortless for them. We dedicate a great deal of time to establishing our relationships with our clients in a professional but relaxed environment. We are a dedicated group of people who are truly focused on your project, and we look forward to collaborating with you.
Please visit www.infinitypmm.com for more information.
Contact Information:
Jack Walker, Owner, Graphic Designer
infinity: a design + print company
87A Sand Pit Rd
Danbury, CT 06810
Phone: 203-748-1128
Details
Date: Thursday, May 18th
4:30pm – 5:30pm Roundtable: CFRE Certification
5:30pm – 7:30pm Social
Location: Fairfield Social, 116 Post Road, Fairfield, CT 06824
Social Fee
AFP MEMBERS – $20
FUTURE MEMBERS – $30
*GUEST of AFP Member – $25