February 6, 2014 / The Norwalk Inn & Conference Center
Luncheon – Organization Integrations…Everything You Need to Know presented by Ceci Maher, Executive Director, Person to Person; sponsored by Neuberger Berman
During the last several years of uncertain times, may non-profits have merged or integrated operations with other non-profits in an effort to create strong programming, focus on core competencies and create efficiencies in delivering critical programs to those in need.  Ceci has guided her organization through a recent integration and will share key learnings about the process including board involvement, strategic communications, fundraising challenges and more.
Ceci Maher, LMSW – Executive Director, Person to Person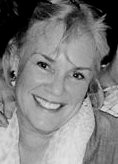 Ceci Maher joined Person-to-Person in 2005 and oversees all functions of Person-to-Person. A native of Stamford, Connecticut, Maher served as Executive Director of Horizons National Student Enrichment Program for 5 years. Prior to her tenure at Horizons she was a clinical social worker at Four Winds Psychiatric Hospital working with children and youth. She is a graduate of University of Massachusetts and Columbia University School of Social Work. She is a Licensed Master Social Worker with experience in leadership, long range planning, program development and evaluation and fundraising.