March 12, 2015 / The Norwalk Inn & Conference Center
Luncheon – Increasing Mission Awareness and Donor Engagement through Giving Days; sponsored by Merrill Lynch
About Our Luncheon
Giving Days have become an international phenomenon, recruiting thousands of first-time donors into philanthropy. These events also provide excellent volunteer opportunities for nonprofits AND corporations. They increase the visibility of many nonprofits and build an awareness of the role of philanthropy in changing lives and communities. Nonprofit organizations benefit from the training they receive in marketing, communications, social media, donor recruitment, and stewardship. Launched in 2014, Fairfield County's Giving Day raised $750,000 in 24 hours for 267 nonprofits. This year, the goal is to raise $1,000,000 for 325 nonprofits.
The AFP luncheon program on March 12, 2015, will feature highlights of Fairfield County's Giving Day, which will have taken place the prior week (March 5). We will also discuss effective ways in which local nonprofit organizations can use this event to attract new donors and increase visibility in the community. The program will include a lively panel discussion, followed by a question and answer period.
---
Our Panelists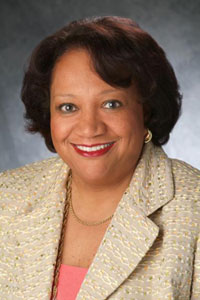 Juanita T. James, President & CEO, Fairfield County's Community Foundation (moderator)
Panel:
– Carol Heller, Senior VP & Market Manager, Southern CT, Bank of America
– Ashley Roy, New Business Director/ Sales Representative, WEBE 108
– Jonathan Moffly, President & CEO, Moffly Media
– Lou Ursone, Executive Director, Curtain Call, Inc., Giving Day winning organization
---
Our Sponsor

Craig Rosenberg, CRPC, CDFA
S & R Associates
First Vice President-Wealth Management, Senior Financial Advisor
Portfolio Manager, PIA Program
 Merrill Lynch
1499 Post Road, 2nd Floor
Fairfield, CT 06824
T 203.254.6987      T 866.797.9289      F 203.648.4754

---
Reservations:
The Fairfield County Chapter of the Association of Fundraising Professionals (AFP) will hold its monthly educational program on Thursday, March 12, 2015 from 12 noon – 1:30 p.m. at The Norwalk Inn & Conference Center, 99 East Avenue, Norwalk, CT. Registration/networking opens at 11:30 a.m., and the buffet opens/meeting starts promptly at 12 noon.
*Payment is appreciated in advance
*Anyone who has made a reservation and cannot attend the luncheon must cancel by 3 pm on the Wednesday preceding the luncheon. If no cancellation has been received, there will be no refund or carry over of the luncheon fee. If pre-payment has not been made and no cancellation has been received by 3 pm on Wednesday, that person will be billed for the amount due for the luncheon.
---
CFRE Credits: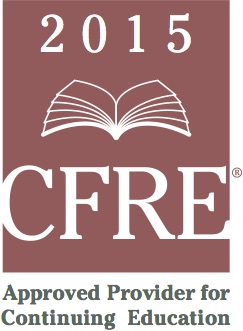 You earn 1.5 CFRE credits toward certification for each Luncheon Meeting you attend. For more information about CFRE certification, please visit: http://www.afpnet.org/Professional/CertificationList.cfm?navItemNumber=554
---
We thank the following 2015 Sponsors
for making our Programs available:
January 8, 2015 Luncheon

For wealthy individuals and families with complex wealth management needs, U.S. Trust offers innovative and customized financial solutions to help meet unique lifestyle, family, business and philanthropic goals.
A coordinated team backed by more than 200 years of experience and the resources of one of the world's largest financial institutions works with each client to understand and address their needs.
Senior Vice President-Private Client Advisor
U.S. Trust, Bank of America Private Wealth Management
1 Gorham Island, Suite 202, Westport, CT 06880
---
February 5, 2015 Luncheon

For more than a quarter century, StaleyRobeson has provided professional fund-raising counsel and guidance to hundreds of not-for-profits. Our clients include  independent schools,  colleges and universities, medical centers and hospitals, libraries, human service agencies, and character-building organizations.
Regardless of your organization's size, constituency or circumstance, StaleyRobeson's professionals are prepared by training and experience to respond to the unique challenges of the not-for-profit community.
www.staleyrobeson.com
800-659-7247
---
March 12, 2015 Luncheon

Craig Rosenberg, CRPC, CDFA
S & R Associates
First Vice President-Wealth Management, Senior Financial Advisor
Portfolio Manager, PIA Program
 Merrill Lynch
1499 Post Road, 2nd Floor
Fairfield, CT 06824
T 203.254.6987      T 866.797.9289      F 203.648.4754

---
May 7, 2015 Luncheon
Dylewsky, Goldberg & Brenner, LLC was founded approximately twenty years ago by certified public accountants committed to providing the highest quality services to not-for-profit organizations, individual taxpayers, business owners and their businesses. We believe that attentive, personal service is the basis for a successful accountant-client relationship. We view this professional bond as an ongoing commitment to our clients' financial, management, and tax matters – not merely an examination of data. Our dedicated staff of qualified professionals is committed to providing you with diverse services and benefits.
Our experience with not-for-profit organizations is extensive and up-to-date as it is a significant practice area for our firm.
For more information, please contact Scott M. Brenner, CPA at 203-975-8830 or .
---
June 4, 2015 Luncheon

Who We Are
Since 1995, we have helped leading nonprofits across the United States and Canada remove their biggest planned giving obstacles and double the results of their planned giving efforts with limited time and money. We listen to nonprofits—and their donors—and take what we hear to continually perfect the planned giving bridge between nonprofits and their donors. The result is the most cost effective, time efficient planned giving presentation system—donor motivation "in a box."
Through The Donor Motivation Program® and The Donor Motivation Professionals of North America, a network of trained professionals, we have helped North American charities "motivate planned giving!" Tens of thousands of donors have engaged in our Donor Presentation Experience and rated it either "one of the finest" or "absolutely the best" of its type.  Why?  It "speaks donor!"
Executive Director
84 West Park Place, Stamford, CT 06901
---
September 3, 2015 Breakfast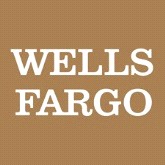 As a nonprofit organization or philanthropic individual, you serve your community and the causes that are important to you with care and compassion, and seek to make a positive difference in the lives of others.
At Wells Fargo, we are dedicated to helping nonprofit organizations, individuals and families achieve their strategic charitable goals and missions. By working together to understand your unique needs, we can provide innovative solutions to help meet your objectives and help bring your charitable vision to life.
To learn more about how Wells Fargo Philanthropic Services can help serve the needs of your nonprofit organization or meet your individual charitable goals, please contact:
Wendy Miller
Vice President – Philanthropic Specialist
Wells Fargo
90 State House Square, 11th Floor
Hartford, CT  06103
860.692.7202