February 5, 2015 / The Norwalk Inn and Conference Center
Click here for Luncheon Presentation – Giving Trends Among High Net Worth Philanthropists presented by Joy Hunter Chaillou; sponsored by StaleyRobeson
This will be an interactive session in which key findings from the "2014 U.S. Trust Study of High Net Worth Philanthropy" are examined. Attendees will learn about the traditions, motivation, giving patterns and priorities of America's wealthiest households. The report was researched and authored in partnership with the Indiana University Lilly Family School of Philanthropy. Results of the study are based on a nationwide sample of 632 U.S. households with a net worth of $1 million or more and/or an annual household income of $200,000 or more.  Specific discussion items will relate to the nonprofit sectors these wealthy individual's support, what motivates them to give, why they stop giving, and how they give. The study also looks at the donors' engagement with their charities, and the personal fulfillment they achieve from giving to nonprofits.
---
About Our Speaker
Joy Hunter Chaillou, Senior Vice President &  Institutional Philanthropic Specialist, US Trust Co./Bank of America
Joy began her career working with nonprofits in 2002. Her areas of focus include: investment management, charitable administration, planned giving and endowment development and nonprofit governance.
Joy joined the Institutional Investments & Philanthropic Solutions group in 2010 serving as a consultative resource for qualified nonprofit clients of U.S. Trust and Merrill Lynch.  In this role, she worked closely with organizational leadership and boards of directors. By providing tailored services, solutions and best practices to institutional nonprofit clients, she assisted them in capitalizing on opportunities and addressing challenges in support of successful mission fulfillment.
Prior to joining Institutional Investments & Philanthropic Solutions,  Joy was a partner on an investment management team at Morgan Stanley where she worked with nonprofit organizations to help them increase their organizational capacity. Additionally, Joy spent six years at the American Heart Association serving as the Vice President of Planned Giving and Chair of their National Planned Giving Marketing Committee.
Joy earned her B.S. degree from Old Dominion University through the Centre d'Etude Franco-Américain de Management (CEFAM) and her M.B.A. in Strategic Leadership from Dominican University of California. She is a founding Board member of the Association of Fundraising Professionals in Westchester New York where serves as the Membership Chair.  Joy is also on the Board of Girl's Inc. Westchester and the Children's Support Foundation. She is the Co-Chair for the American Heart Association's Heart Advisory Committee on Long Island and serves on the Professional Advisory Committees for Central Park Conservancy, Lighthouse International, and the New Jersey Symphony Orchestra.  Joy recently co-authored a book titled, Nonprofit Investment & Development Solutions: A guide to thriving in today's economy.
---
About Our Sponsor

For more than a quarter century, StaleyRobeson has provided professional fund-raising counsel and guidance to hundreds of not-for-profits. Our clients include  independent schools,  colleges and universities, medical centers and hospitals, libraries, human service agencies, and character-building organizations.
Regardless of your organization's size, constituency or circumstance, StaleyRobeson's professionals are prepared by training and experience to respond to the unique challenges of the not-for-profit community.
www.staleyrobeson.com
800-659-7247
---
CFRE Credits: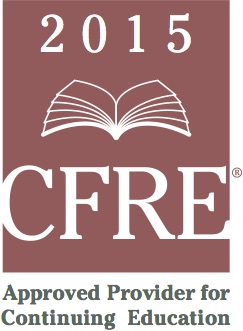 You earn 1.5 CFRE credits toward certification for each Luncheon Meeting you attend. For more information about CFRE certification, please visit: http://www.afpnet.org/Professional/CertificationList.cfm?navItemNumber=554
---