SEPTEMBER 6, 2018 / The Norwalk Inn and Conference Center
Luncheon – Ethics in Fundraising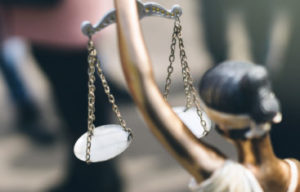 Your Duty as Ethical Fundraisers!
Our Speaker – Terry O'Connor, Executive Director for the Cardinal Shehan Center and the McGivney Community Center
The Association for Fundraising Professional's Ethical Standards can be summarized in four words: "fundraising professionals are fiduciaries". The fiduciary obligation presupposes that persons subject to it are capable, at least in defined circumstances, of renouncing the immediate pursuit of self-interest. It is rather simple to describe a person, relationship, or obligation as fiduciary, yet the fiduciary concept is elusive. Infusing that description with substance in a real situation can be a far more difficult task.
Breaches of fiduciary duty occur with unsettling frequency in the nonprofit world. Terry O'Connor will discuss the Donor Bill of Rights and discuss ethical fundraising. He will then offer for the group's discussion ethical challenges that professional fundraisers may face.
Our Sponsor


Find out more about Our Sponsors
Details
Date: Thursday, September 6, 2018
11:30 AM Registration and Networking
12:00 PM Buffet Lunch and Program
Location: The Norwalk Inn & Conference Center, 99 East Avenue, Norwalk, CT.
Luncheon Fee
AFP MEMBERS – $30
FUTURE MEMBERS – $45
*GUEST of AFP Member – $40
A BENEFIT for all AFP-Fairfield County Chapter Members! We encourage you to invite a prospective member to an AFP educational program at a special rate of $40.
*Reservations can be made online by the guest, but the Member must attend the event. Walk-in guests will not qualify for special rate. Guests may only receive a special guest rate one time.
Our Speaker
Terry O'Connor was born in Mt. Vernon, New York and grew up in Hyde Park, NY, the home of Franklin Roosevelt. He is a 1965 graduate of Our Lady of Lourdes High School in Poughkeepsie, NY. He graduated from Niagara University in 1969 with a BS in Physical Education. He earned his Master's Degree from Syracuse University in 1971.
Upon graduation from Niagara, Terry began his coaching career at Bishop Grimes High School in Syracuse, NY. After two years as an Assistant Basketball Coach, he was appointed the Head Coach at Phoenix Central School in Phoenix, NY. A very successful 20-1 season led him to be named Head Basketball Coach at Auburn Community College in Auburn, NY.
In September of 1977 Terry was named Assistant Basketball Coach at Harvard University. He spent four years in Cambridge before being named the Head Coach at Fairfield University in April of 1981. From Fairfield, he went on to the Professional ranks and served in coaching and administrative positions with the Connecticut Colonials, the United States Basketball League and the New Haven Skyhawks.
Terry's radio and TV career began in 1982. He has hosted College Hoops, Talk on WICC for twenty years and has provided color commentary for the Northeast Conference for the past ten years. He has provided color commentary on UCONN for the Great Alaskan Shootout and the National Invitational Tournament. Along with Dick Galiette he was Co-Host of Celtic Talkback, and provided commentary on both Yale & Central CT State University basketball.
In December of 1992, O'Connor was named the Executive Director of the Cardinal Shehan Center. A highly regarded fund raiser, he has raised over $20 million since arriving at the Center. Along with renovating the 133 year old building, he has guided the addition of many new programs for the youngsters. In 2015, under Terry's leadership, the Cardinal Shehan Center launched the public phase of a capital campaign to raise $2 million-of which $1 million will provide scholarships for catholic education, $500,000 for building improvements at the center and $500,000 to increase the center's endowment.
In November of 2012, Terry took on added duties as Executive Director of the McGivney Community Center on the east side of Bridgeport.
Terry has served on a number of boards including New England CYO, Bridgeport Regional Business Council, Leadership Greater Bridgeport, United Way of Eastern Fairfield County and the Association of Fund Raising Professionals.
He was a recipient of the 1997 United Way Norman Leeds Award of Outstanding Campaign Leadership. Terry has been honored by the BRBC with the 2004 Volunteer of the Year Award and the Regional Leadership Award in December of 2005. In 2009, Terry was recognized by the Association of Fund Raising Professionals as the Professional Fund Raiser of the Year. The Greater Bridgeport Oldtimers Athletic Association presented Terry with Outstanding Sportsman Award for his work with Youth Programs in 2009. In 2014, Terry was honored as the Grand Marshal of the Greater Bridgeport St. Patrick's Day Celebration and in 2016 he received the Distinguished Citizen Award from Housatonic Community College Foundation. In 2017, Terry was named the Barnum Festival Ringmaster and in 2018, the Bridgeport Child Advocacy Coalition honored him for his 25 years of service to the Bridgeport community.
An avid golfer, Terry is a member of Racebrook Country Club. Terry has been married for 44 years to Mary Ann (Kroll) O'Connor. They have two sons, Ryan and Paul and have resided in Trumbull 35 years.