September 12, 2013 / The Norwalk Inn & Conference Center
Luncheon – Donor Retention: The Key Ingredient of a Thriving Development Program – Speaker: Sharon J. Danosky; Sponsor: CBP
How many times have we heard or said that good development work is about building relationships?  Yet, most non-profits have a very difficult time keeping their donors from one year to the next.  In January 2013, the Center on Nonprofits and Philanthropy reported that of the 1.8 million people who donated to 2,342 nonprofit organizations in 2009 and 2010, only 43% renewed their contribution the following year.  And for new donors – the percentage was even lower – only 27%.     Most non-profits lose between 40-60 % of their donors each year, and with them go thousands (and thousands) of dollars.
An effective development program, and a strong annual giving program is predicated on renewing donor support every year –  asking donors to upgrade and increasing philanthropic giving to build a strong, sustainable program.  In this workshop you will learn how to focus on donor retention, build a stewardship program designed to keep your donors tied to your organization, and how to reach out to donors before they lapse.
And you will learn how to raise more money by mining your own donor database.
---
About Our Speaker, Sharon J. Danosky, Danosky & Associates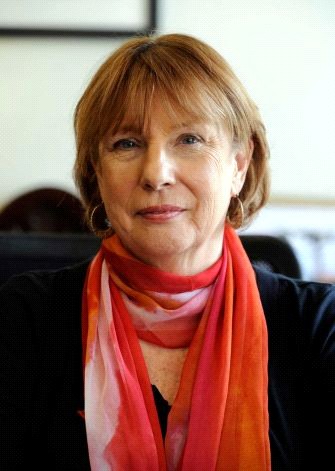 For 30 years, Sharon J. Danosky, founder and president of Danosky & Associates, has dedicated her career to working with not-for-profit organizations, where she has transformed organizations into highly effectively charities of choice in their communities.  Sharon has worked on both sides of the not-for-profit arena – as a senior professional working on the executive management team of several highly effective non-profits and as a skilled consultant, where she has worked with Boards and executive leadership to build organizational capacity and raise significantly more resources.  The range of organizations includes major medical facilities and health care organization, human service organizations, environmental groups, educational institutes, and arts organizations among others.  She was part of a ten-member delegation that worked with non-governmental organizations in Russia and is a sought-after speaker, locally, regionally and nationally.
Danosky & Associates offers a unique and proven approach to guide non-profit organizations toward building capacity in the areas of Board Development, Strategic Planning, Resource Development and Fund Raising, Financial Systems and Reporting, and Purposeful Communication and Public Relations.
---
CFRE Credits: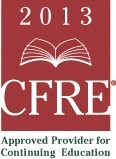 You earn 1.5 CFRE credits toward certification for each Luncheon Meeting you attend. For more information about CFRE certification, please visit: http://www.afpnet.org/Professional/CertificationList.cfm?navItemNumber=554
---
Our Sponsor:
CBP is a privately owned mid-sized Consulting Firm. We provide creative solutions for your group benefits, risk management, executive benefits and HR needs. We're curious, tenacious and will care for your employees as if they work for us. We make your employees happy, and happy employees are much more productive.
When you work with CBP, the needs of your company come first. We don't rest until we've streamlined your costs and maximized your programs. And you can rest assured that we've successfully navigated the market to create programs tailored to your specific needs.
What's more, our partners net over 60 years of collective experience, along with a staff of seasoned insurance professionals, so you can rest assured that your business is in capable hands. From managing risk and expenses to keeping your people healthy and protected, we'll be there.
We creatively solve your issues so that you can focus on what matters, your business.
For further information, please contact Heather Cavanagh at  or (203)487-0641.
CBP is proud to sponsor AFP