December 6, 2012 / The Terrace Grille, Norwalk, CT (formerly Quattro Pazzi)
Luncheon – Annual Meeting – "Reflections on Leadership – Lessons Learned from Real Life Experiences in the Business and Non-Profit Sectors" – sponsored by CompuMail
Dear Colleagues,
It is with great pleasure I invite you to join the AFP Fairfield County Chapter for our Annual Meeting and final monthly luncheon meeting of 2012, which will be held on Thursday, December 6 at the Terrace Grille at Oak Hills (formerly Quattro Pazzi) in Norwalk.  Those of you who have participated in our December meeting in the past will remember that this event serves not only as our chapter's annual meeting and the election of our chapter leadership, but also as a festive occasion to celebrate and congratulate one another for a successful year in the trenches!
We will have some door prizes, which we hope will provide some additional fun for this annual event.  The prizes will include:
Gift Cards
Wine
Books
lia sophia Jewelry
Other Surprises
After the business portion of the meeting there will be a presentation by Wiley Mullins, President and Chief Executive Officer of Wiley's Specialty Foods. Mr. Mullins' focus of his remarks will be "Reflections on Leadership – Lessons Learned from Real Life Experiences in the Business and Non-Profit Sectors" and will include interactive conversation and dialogue with those present.
In 1992, Mr. Mullins combined his passion for cooking, his grandmother's recipes and 10 years of marketing expertise at Procter & Gamble Co. to launch his business. Wiley's Specialty Foods now markets through supermarkets nationwide. Mr. Mullins is Chairman of the Bridgeport Public Education Fund and on the boards of the Connecticut Yankee Council Boy Scouts of America, Council of Churches of Greater Bridgeport, Housatonic Community College Foundation and Achievement First Bridgeport. He is also a member of the Board of Visitors for the University of Alabama College of Commerce & Business Administration.
Our December meeting is also a time for us to usher in our new chapter leadership and look to the future, and it is an occasion to reflect on the work of the chapter over the past year.  I thank each and every one of you for the work you do on behalf of your organizations and the inspiration you provide me as a professional.
Please join us on Thursday, December 6 as we elect and welcome our chapter's new leadership, bid a fond adieu to our outgoing board members and hopefully leave you feeling appreciated, reinvigorated and ready to tackle your final fundraising push for 2012.  I look forward to seeing you there.
Respectfully,
David C. Schlakman
President, AFP Fairfield County Chapter
---
Our Sponsor:
CompuMail proudly supports AFP
CompuMail has provided marketing communication services for over 21 years, specializing in data processing; graphic design services; digital, offset, and thermographic printing; purl, gurl and QR code development; direct mail services and more – all in our facility in central Connecticut. Whether it is printing your business cards or developing and managing your fundraising campaign, we engage industry leading technologies in order to bring our clients the best products and results.
Call us today to address any of your marketing or fundraising needs!
860-628-2770
---
CFRE Credits:
You earn 1.5 CFRE credits toward certification for each Luncheon Meeting you attend. For more information about CFRE certification, please visit: http://www.afpnet.org/Professional/CertificationList.cfm?navItemNumber=554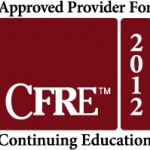 ---
The Fairfield County Chapter of the Association of Fundraising Professionals (AFP) will hold its Annual Meeting on Thursday, December 6, 2012 from 12 noon – 1:30 p.m. at The Terrace Grille (formerly Quattro Pazzi Restaurant), 165 Fillow Street, Norwalk, CT.  Registration and buffet open at 11:45 a.m. and the meeting starts promptly at 12 noon.
RESERVATIONS:
*Payment is appreciated in advance
*Anyone who has made a reservation and cannot attend the luncheon must cancel by 3 pm on the Wednesday preceding the luncheon. If no cancellation has been received, there will be no refund or carry over of the luncheon fee. If pre-payment has not been made and no cancellation has been received by 3 pm on Wednesday, that person will be billed for the amount due for the luncheon.
---
We thank the following 2012 Sponsors
for making our Programs available:
January 5, 2012 Luncheon
Bernstein Global Wealth Management
Bernstein Global Wealth Management, a unit of AllianceBernstein, has focused solely on research and investment management for more than 40 years. We offer a full range of investment services in all the world's major markets, and we centralize portfolio management to ensure that all of our clients benefit from the firm's best investing ideas. By integrating our investment services with sophisticated planning tools, we help the individuals and families, business owners, family trusts and foundations, and other financial guardians we serve build and preserve wealth across generations. As a financial advisor and discretionary money manager, we are bound by a fiduciary responsibility to our clients. Our mission is to help them limit risk and reach their goals across market cycles.
Joe Pucci, Principal, Financial Advisor, Office: (212) 756-4104, ; www.Bernstein.com
---
February 9, 2012 Luncheon

Danosky & Associates is an action-oriented; results driven consulting firm that specializes in building comprehensive funds development programs, financial and development assessments, campaign feasibility studies and campaign management, board advancement and governance guidelines, strategic planning, tactical marketing, and developing the leadership skills your organization needs to thrive in the 21st century. We offer a forward-thinking and proven approach to transforming your organization through strategic empowerment and philanthropic engagement. By leveraging the energy and momentum within your organization, we guide you to achieve the change you are looking for, create an environment where philanthropy thrives and fuel the success you envision.
Visit our web-site at www.danosky.com, follow our blog … The Philanthropy Therapist http://blog.danosky.com where we chat and discourse about things on our mind and the state of the world of NGO's today ….
Contact us if you would like a free consultation ….. or 860-355-0249
Connect with us:
---
March 8, 2012 Luncheon

For wealthy individuals and families, and non-profit endowments and foundations with complex wealth management needs, U.S. Trust offers innovative and customized financial solutions to help meet unique, family, business and philanthropic goals. A team backed by more than 200 years of experience and the resources of one of the world's largest financial institutions works with each client to understand and address their needs. We apply deep wealth management expertise and financial acumen to deliver across a comprehensive range of capabilities, including: Wealth Structuring, Investment Management, Customized Credit and Banking, Legacy and Philanthropy, and Family Office services.
For more information, visit www.ustrust.com
Mark A. DeCruccio Senior Vice President-Private Client AdvisorU.S.Trust, Bank ofAmericaPrivate Wealth Management CT2-193-02-01 1 GorhamIsland, Suite 2o2 Westport, CT 06880 P.203-341-3213
---
April 5, 2012 Luncheon
David Hadden and Susan Roberts are members of Robinson & Cole's Tax-Exempt Organizations Group which devotes its attention to matters relating to governance, risk management, fiduciary responsibilities, taxes and tax-exempt status, charitable giving, endowments, development of policies, and strategic planning. Robinson & Cole is an Am Law 200 firm with approximately 225 lawyers in nine offices serving regional, national, and international clients in a wide range of matters, including corporate; business and insurance litigation; tax and tax-exempt; finance; public finance; land use, environmental and utilities, and real estate; health law; labor, employment, and benefits; intellectual property and technology; and government relations.
Contact:  David Hadden 280 Trumbull Street, Hartford,CT 06103-3597 Phone: 860-275-8239 www.rc.com
---
May 3, 2012 Seminar
Our Morning Sponsor:  CCND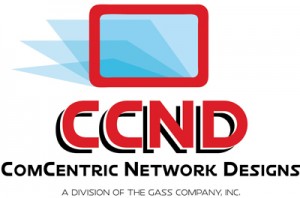 CCND takes the guesswork out of measuring Internet marketing success. For 18 years, CCND has been helping small to mid-sized businesses, from retail companies to not-for-profit organizations, identify and advance their business goals via Internet technologies. CCND combines specialized Internet expertise and experience with a healthy dose of good common business sense to develop Internet-based marketing solutions, such as websites and email campaigns, that fit your organization's goals, requirements, and budget. The key to any successful solution is the measurement of results. CCND understands how to perform the analysis that can help you make objective and intelligent business decisions about your organization's future objectives and Internet initiatives.
For more information, visit www.ccnd.com
Johanna Pfund, ComCentric Network Designs, 76 Hopewell Woods Road, Redding, CT 06896
203-227-9431

---
May 3, 2012 Seminar
Our Luncheon Sponsor: Dylewsky, Goldberg & Brenner, LLC
Dylewsky, Goldberg & Brenner, LLC was founded approximately twenty years ago by certified public accountants committed to providing the highest quality services to not-for-profit organizations, individual taxpayers, business owners and their businesses. We believe that attentive, personal service is the basis for a successful accountant-client relationship. We view this professional bond as an ongoing commitment to our clients' financial, management, and tax matters – not merely an examination of data. Our dedicated staff of qualified professionals is committed to providing you with diverse services and benefits.
Our experience with not-for-profit organizations is extensive and up-to-date as it is a significant practice area for our firm.
For more information, please contact Scott M. Brenner, CPA at 203-975-8830 or .
---
June 7, 2012 Luncheon

BlumShapiro is the largest regional accounting, tax and business consulting firm based in New England with offices in West Hartford and Shelton, CT and Boston and Rockland, MA.  We have grown to nearly 300 accounting, consulting and administrative professionals, making us the 67th largest public accounting firm in the U.S.  Drawing upon our breadth and depth of experience in our primary service areas — privately held businesses, non-profit organizations and government entities – we strategically tailor and consistently deliver tested solutions for unlocking the full potential of your organization. Our highly valued team members bring their diverse backgrounds and strengths to the table resulting in you receiving a true blend of national firm experience and local firm delivery. Our team shares a common passion: a personal commitment to each client's success as well as to the communities in which we live and work.
Lori Budnick, Partner 29 South Main Street, West Hartford, CT  06107
PH: 860-561-6828

www.blumshapiro.com
---
September 6, 2012 Luncheon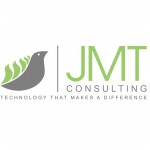 With over 20 years of nonprofit consulting experience and over 2,000 nonprofit clients across the US, Canada, and Puerto Rico, no one understands the technology needs of nonprofits better than JMT Consulting Group.
We deliver the services and support that your organization needs to achieve peak performance, such as:
Market Leading Software
Systems Integration
Data Migration
Extensive Product Training
Consultative Support
Brendan Sohan, Solutions Consultant
888-368-2463 ext. 1034
845-319-7078 direct
914-826-5116 cell

---
October 4, 2012 Luncheon

Real Fundraising is a Connecticut-based consulting firm that focuses on providing solutions to fundraising problems of not-for-profits inConnecticut, regionally, and nationally. The firm specializes in major gift program, feasibility studies, capital and endowment campaigns, and board training and education. Real Fundraising has sponsored and co-sponsored various conferences, workshops, and seminars to assist the not-for-profit world in raising funds and awareness more effectively.
Real Fundraising keeps looking into new fundraising ventures for its clients to help them get the best bang for the least cost. Our latest approach generates funds at no cost to the not-for-profit. Please call for details!
Jonathan Spinner, Principal,  860-674-9528,
---
 December 6, 2012 Luncheon
CompuMail has provided marketing communication services for over 21 years, specializing in data processing; graphic design services; digital, offset, and thermographic printing; purl, gurl and QR code development; direct mail services and more – all in our facility in central Connecticut. Whether it is printing your business cards or developing and managing your fundraising campaign, we engage industry leading technologies in order to bring our clients the best products and results.
Call us today to address any of your marketing or fundraising needs!
860-628-2770