September 12, 2016 / Fairfield County's Community Foundation, Norwalk
SOLD OUT!! Lunch and Learn Webinar – The 5 Things You Need to Know to Run a Successful Monthly Giving Program; held at FCCF
Bring your own brown bag and "lunch and learn" with your peers! AFP International curates a live webinar series on a range of topics presented by field experts. AFP Fairfield County streams selected webinars free of charge at one location for members who register in advance ($20 for non-members). Streaming the live webinars on your personal device is available, but each stream will cost a minimum of $149 (purchased directly from AFP).
Registered attendees will receive an email the day prior to the webinar, with a link to download their own materials (if a handout is available). There will be no handouts provided at the webinar location. Lunch and Learn Webinar attendance earns 1.0 CFRE Credits.
FREE TO AFP MEMBERS

   (

$20 for non-members*

)
Presenters:  Harvey McKinnon and Rosemary Oliver, CFRE
Date:  September 12, 2016 (Monday)
Run Time:  1:00 – 2:00 PM
Location:
Fairfield County's Community Foundation
383 Main Avenue, Norwalk, CT 06851
Fourth Floor Conference Room
About This Session:
This practical how-to session led by two experts in monthly giving will equip you to start, or continue to grow, a successful monthly giving program for your organization. Filled with helpful tips and action-oriented ideas you can start using right away, you will learn how to plan, implement, monitor and improve any monthly giving program.
At the conclusion of this session, participants will know:
The best channels for recruiting monthly donors
Best practices for communicating with monthly donors in order to boost their retention and long-term value
Effective strategies for recovering donors whose gifts decline
The best ways to upgrade gift levels
The key metrics you need to track in order to ensure long-term success.
Registration/Payment:
Free to AFP Members; $20 for Non-Members*
*We ask that payment for Non-Members be made in advance, either by mailing a check made payable to "AFP-FC" to:
Marianne Hickey, 29 Black Alder Lane, Wilton, CT  06897
or we can accept a credit card payment by clicking here
To confirm your attendance, send an email to: 
About the Presenters: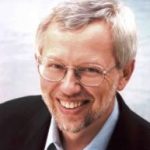 Harvey McKinnon is recognized as one of North America's leading fundraising experts. He has authored four books, two on monthly giving: Hidden Gold, Tiny Essentials to Monthly Giving and his latest book, The 11 Questions Every Donor Asks, has received rave reviews. He co-authored the #1 bestseller The Power of Giving, which has been translated into seven languages. Harvey's company, Harvey McKinnon Associates, has raised hundreds of millions of dollars for clients ranging from Amnesty International and Oxfam, to many hospitals and food banks. Harvey sits on a number of boards and speaks at conferences around the world, and is considered a world leader on monthly giving. He has wrote the first book on this highly lucrative area, which each year raises billions of dollars for non-profits. "Hidden Gold" and "Tiny: Essentials of Monthly Committed Giving". His best-selling book, "The 11 Questions Every Donor Asks" is used as a training manual for fundraising departments throughout the US and Canada from United Ways to the San Diego Zoo.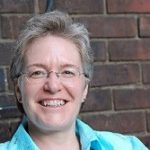 Rosemary Oliver, CFRE, has been the fundraising director for the English branch of Amnesty International in Canada since 1999. Prior to that, she was the fundraising director at Greenpeace Canada for seven years and has also worked with Oxfam and a small multicultural hospital. With 30 years in fundraising, Rosemary has a broad range of experience with specific expertise in monthly giving and grassroots major gifts and legacies. She's passionate about creating donor communications strategies that boost retention and increase donor life-time value.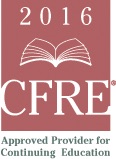 ---
Book Signing – The Gratitude Diaries by our December 1 Luncheon Speaker, Janice Kaplan
New York Times bestselling author Janice Kaplan has found that gratitude can transform organizations, personal relationships, and levels of generosity. Through amusing anecdotes and widespread research, she'll offer ways to incorporate gratitude in relationships and work. The former Editor-in-Chief of Parade magazine, Kaplan is the author of thirteen books, including her most recent The Gratitude Diaries. With warmth and wit, she'll inspire you to think positively and start living your best year ever. She will sign books at the December 1 luncheon. Books can be purchased online by using our registration form for upcoming AFP events.