May 23, 2018 / Visiting Nurse and Hospice of Fairfield County, Inc., Norwalk
Lunch and Learn Webinar – The 100 % Fallacy: Common Presumptions That Hold Your Fundraising Back; held at VN&H, Norwalk
Bring your own brown bag and "lunch and learn" with your peers! AFP International curates a live webinar series on a range of topics presented by field experts. AFP Fairfield County streams selected webinars free of charge at one location for AFP members who register in advance ($25 for Future Members). Streaming the live webinars on your personal device is available, but each stream will cost a minimum of $79 (purchased directly from AFP).
Registered attendees will receive an email the day prior to the webinar, with a link to download their own materials (if a handout is available). There will be no handouts provided at the webinar location. Lunch and Learn Webinar attendance earns 1.0 CFRE Credits.
FREE TO AFP MEMBERS   ($25 for Future Members*)
Presenter:  Tom Ahern
Date:  May 23, 2018 (Wednesday)
Run Time:  1:00 – 2:00 PM
Location:
Visiting Nurse and Hospice of Fairfield County, Inc.
761 Main Avenue, Suite 114
Norwalk, CT  06851
PLEASE NOTE:  Come in through Entrance E around the back of the building and walk straight to the end of the corridor to offices in Suite 114
About This Session:
Many common assumptions about donors are just plain wrong, hence charities shipwreck financially and fail to grow. Get it right from the start, with this "truth stampede." World-sourced from top experts by Tom Ahern, you'll learn what are acceptable response rates for direct mail appeals and donor newsletters. You'll learn why you should hang your entire fundraising program off just one metric, Lifetime Value (LTV). You'll learn why monthly donors are preferable to annual donors. You'll learn why bequest donors are (usually) preferable to major donors.
Registration/Payment:
Free to AFP Members; $25 for Future Members*
*We ask that payment for Future Members be made in advance, either by mailing a check made payable to "AFP-FC" to:  
Marianne Hickey, 29 Black Alder Lane, Wilton, CT  06897
or we can accept a credit card payment by clicking here
To confirm your attendance, send an email to: 
Our Presenter: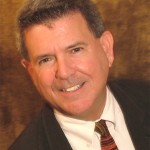 Tom Ahern
In November 2016, the New York Times called Tom Ahern "one of the country's most sought-after creators of fund-raising messages." He specializes in applying the discoveries of psychology and neuroscience to the day-to-day business of attracting and retaining donors. He's authored five well-received books on that topic, with two more in the pipeline. Each year, he trains thousands of fundraisers internationally through conferences and webinars. He is an award-winning copywriter and journalist. His recent clients for direct mail, capital campaign case statements, audits and training include Lucile Packard Children's Hospital at Stanford, the Anchorage Museum, Sharp Healthcare (nonprofit hospitals in San Diego), the United Nations High Commissioner for Refugees (USA), Oxfam AU, the Gettysburg Foundation, International AIDS Vaccine Initiative, Lollypop Farm, Friends of the Mississippi River, Connecticut Forest and Park Association … and dozens more, large and tiny.
---
CFRE Credits:
You earn 1.0 CFRE credits toward certification for this event. For more information about CFRE certification, please visit http://www.afpnet.org/Professional/CertificationList.cfm?navItemNumber=554
CFRE Tracker Form:
CFRE International has developed this form as a way for you to quickly track (and keep in your files!) the continuing education sessions you have attended. At the end of a session, add up the total number of hours. Keep this sheet and you will be ready to complete your application form.