February 18, 2015 / Fairfield Prep
Lunch and Learn Webinar – Making Each Rung Count: How to Build a Donor Ladder that Goes from Annual Gift to Ultimate Gift
Bring your own brown bag and "lunch and learn" with your peers! AFP International curates a live webinar series on a range of topics presented by field experts. AFP Fairfield County streams selected webinars free of charge at one location for members who register in advance ($20 for non-members). Streaming the live webinars on your personal device is available, but each stream will cost a minimum of $159 (purchased directly from AFP).
Registered attendees will receive an email the day prior to the webinar, with a link to download their own materials. There will be no handouts provided at the webinar location. Lunch and Learn Webinar attendance earns 1.5 CFRE Credits.
FREE TO AFP MEMBERS   ($20 for non-members*)
Presenters: Michael Delzotti and Chris Kasavich
Date:  February 18, 2015 (Wednesday)
Run Time:  1:00 – 2:30 PM
Location:

Fairfield Prep, Fairfield University Campus
1073 North Benson Road, Fairfield, CT  06824-5157
First floor of Xavier Hall, President's Conference Room (across the hall from Xavier 112)
Contact:  Larry Carroll
Phone:  203-254-4237
DIRECTIONS AND PARKING INSTRUCTIONS
Registration/Payment:
Free to AFP Members; $20 for Non-Members*
*We ask that payment for Non-Members be made in advance, either by mailing a check made payable to "AFP-FC" to:
Marianne Hickey, 29 Black Alder Lane, Wilton, CT  06897
or we can accept a credit card payment by clicking here (or using this link: https://www.chi-cash-advance.com/sforms/appeal1449/Contribute.aspx
To confirm your attendance, send an email to: 
About This Session:
In an increasingly competitive fundraising world, how do you find, cultivate and grow donors to advance your mission? In this session we will define and delineate the best way to construct each rung so that you may build a successful and holistic fund development program – one that moves the needle for your institution and your donors; producing ultimate gifts and increasing life-time value.
Learning Objectives – Participants Will:
Understand the components of a well-run major gift and annual fund shop.
Understand how these components work together to maximize each other.
Learn key tactics and strategies of donor cultivation and solicitation.
Understand that the better we lay down the science of philanthropy the more free we are to practice the art of it.
Target Audience:
This session is set at the beginner/intermediate experience level and is aimed at small to medium-sized shops.
About the Presenters:
Michael Delzotti, a Chicago native, has over twenty-years experience as leader in the non-profit field. Before moving into Healthcare administration Mike began his nonprofit career as the program administrator for Washington Workshops in DC. He spent several years managing hospital departments and clinics in Philadelphia.  Returning to philanthropic work he joined a public foundation in Los Angeles, started a capital campaign consulting firm and later spent time as an executive director of development at UCLA and as the VP of Development and Marketing at Special Olympics.
Since moving to Houston, Mike has been director of development/team lead for Rice University, Chief Development Officer of the Houston Food Bank and, for the past six years, Senior Director of Philanthropic Resources at the world's largest cancer center, The University of Texas MD Anderson Cancer Center.  In this role, in addition to leading a major/planned gifts team, he directs the Neurodegeneration Consortium, a $50M campaign partnering with MIT and the Baylor College of Medicine, to discover novel drug therapies for Alzheimer's disease.
Delzotti holds a BA in Philosophy and Sociology from Villanova University and an MA in Nonprofit Management and Philanthropy from the University of Northern Iowa.  In addition to being Past President of the AFP Greater Houston Chapter, at the international level he is a member of the Association Board and the Chair of the Political Action Committee (PAC) Board.  He is a member of the Humble Independent School District Foundation Board, an AFP certified master trainer and a Fellow of the Paul Harris Rotary International Foundation.
---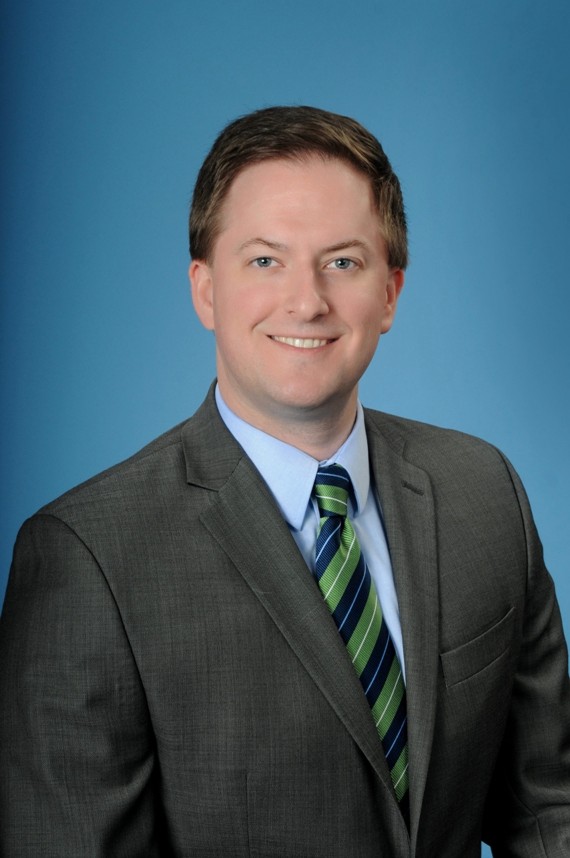 Chris Kasavich has been a professional fundraiser for thirteen years, serving in a variety of positions and nonprofit sectors.
He began his career in fundraising at Rice University as their first Leadership Giving officer for Annual Giving before joining their Major Gifts team.  After four years he joined the Houston Symphony as Director of Corporate Relations, where he managed the Corporate Relations team in engaging and stewarding corporate partners.
Chris joined Baylor College of Medicine as Director of Annual Giving, and in six years more than doubled the performance of the annual giving program.  Currently, as a Director of Philanthropic Resources at the University of Texas MD Anderson Cancer Center, Chris is focused on raising major gifts to support the $1B Moon Shots campaign.
Chris earned his CFRE in 2009, and graduated with honors from the University of Houston Bauer College of Business with an MBA in 2010.  He earned his undergraduate degree from Trinity University in San Antonio.
Through AFP, Development Dialogues, and the Center for Philanthropy and Nonprofit Leadership at Rice University he has presented seminars and coursework on corporate giving, annual giving, donor pipeline management, and the employment of professional marketing strategy in fundraising and annual campaigns.