September 16, 2015 / Fairfield Prep
Lunch and Learn Webinar – In It for the Long Haul: How Donor Retention and Major Gifts Can Transform Your Nonprofit
Bring your own brown bag and "lunch and learn" with your peers! AFP International curates a live webinar series on a range of topics presented by field experts. AFP Fairfield County streams selected webinars free of charge at one location for members who register in advance ($20 for non-members). Streaming the live webinars on your personal device is available, but each stream will cost a minimum of $159 (purchased directly from AFP).
Registered attendees will receive an email the day prior to the webinar, with a link to download their own materials. There will be no handouts provided at the webinar location. Lunch and Learn Webinar attendance earns 1.5 CFRE Credits.
FREE TO AFP MEMBERS   ($20 for non-members*)
Presenter: John Greenhoe, CFRE
Date:  September 16, 2015 (Wednesday)
Run Time:  1:00 – 2:30 PM
Location:

Fairfield Prep, Fairfield University Campus
1073 North Benson Road, Fairfield, CT  06824-5157
Media Room A103 (down the hall from the reception desk)
CLICK FOR DIRECTIONS AND PARKING INSTRUCTIONS
Registration/Payment:
Free to AFP Members; $20 for Non-Members*
*We ask that payment for Non-Members be made in advance, either by mailing a check made payable to "AFP-FC" to:
Marianne Hickey, 29 Black Alder Lane, Wilton, CT  06897
or we can accept a credit card payment by clicking here (or using this link: http://events.constantcontact.com/register/event?llr=lwzgbmuab&oeidk=a07ebfnoghqea88f8f4 
To confirm your attendance, send an email to: 
About This Session:
Donor transiency is perhaps the single most catastrophic element in today's fundraising world. In this highly-anticipated webinar, John Greenhoe, CFRE, will examine the trend of donor attrition and provide helpful major-gift focused strategies to keep your benefactors. He will share personal experiences and examples from the philanthropy world that illustrate how thoughtful bond-building measures can lead to dramatic increases in donor retention, as well as transformational major and planned gifts.
Target Audience:
Development professionals, board members, nonprofit leadership
Learning Objectives:
At the conclusion of this session, participants will:
Understand how donor retention and major gift fundraising are intricately related.
Be ready to use strategies that will both increase opportunities for major gifts, as well as favorably impact donor retention.
Know how the effective use of donor discovery calls can lead to long-term fundraising success.
About the Presenter: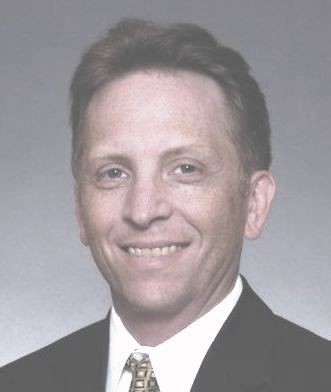 John Greenhoe, MA, CFRE, is an international speaker and author who is recognized as a leading expert in major donor relationship building. His book, "Opening the Door to Major Gifts: Mastering the Discovery Call" (2013, Charity Channel Press), is a longtime top seller on the Amazon.com NGO list. "Opening the Door" is the first book to focus on the identification/qualification of new donors. As Director of Major Gifts at Western Michigan University, has has raised millions from both individual and foundation benefactors. His speaking engagements have included keynote addresses at major fundraising conferences in the US, Canada, New Zealand, Europe South Africa. Greenhoe is a certified AFP Master Trainer ande also has a master's degree in philanthropy and development (Saint Mary's, Minn., Univ.). Greenhoe has taught graduate level fundraising courses at two universities and has held the CFRE credential since 2000.