October 28, 2015 / Fairfield Prep
SOLD OUT!! Lunch and Learn Webinar- How to Raise Major Gifts –- The Right Way
Bring your own brown bag and "lunch and learn" with your peers! AFP International curates a live webinar series on a range of topics presented by field experts. AFP Fairfield County streams selected webinars free of charge at one location for members who register in advance ($20 for non-members). Streaming the live webinars on your personal device is available, but each stream will cost a minimum of $159 (purchased directly from AFP).
Registered attendees will receive an email the day prior to the webinar, with a link to download their own materials. There will be no handouts provided at the webinar location. Lunch and Learn Webinar attendance earns 1.5 CFRE Credits.
FREE TO AFP MEMBERS

   (

$20 for non-members*

)
Presenters: Amy Eisenstein, ACFRE and Professor Adrian Sargeant
Date:  October 28, 2015 (Wednesday)
Run Time:  1:00 – 2:30 PM
Location:

Fairfield Prep, Fairfield University Campus
1073 North Benson Road, Fairfield, CT  06824-5157
The President's Conference Room
CLICK FOR DIRECTIONS AND PARKING INSTRUCTIONS
Registration/Payment:
Free to AFP Members; $20 for Non-Members*
*We ask that payment for Non-Members be made in advance, either by mailing a check made payable to "AFP-FC" to:
Marianne Hickey, 29 Black Alder Lane, Wilton, CT  06897
or we can accept a credit card payment by clicking here 
To confirm your attendance, send an email to: 
About This Session:
This webinar will highlight the findings of a brand new research project on how small and mid-sized nonprofits can successfully raise major gifts. We will break down the findings into concrete steps and identify best practices nonprofit organizations can use to raise major gifts in more effective and efficient ways.
We will make recommendations for organizations looking to be more sustainable and raise significantly more major gifts. We expect to be able to provide genuine insight into the world or major gift fundraising and validate or debunk myths surrounding major gifts.
Learning Objectives:
At the conclusion of this session, participants will:
Understand research-based best practices for raising major gifts
Debunk myths around raising major gifts
Learn practical tools and techniques for raising major gifts and creating a more sustainable nonprofit organization
About the Presenters: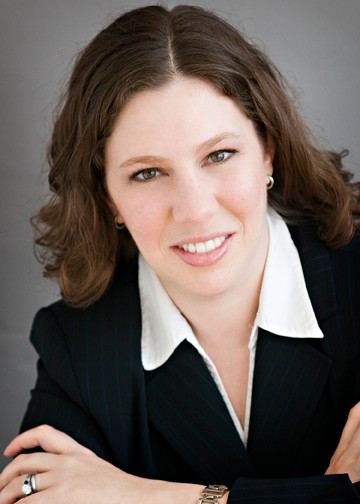 Amy Eisenstein, ACFRE is an author, speaker, trainer and consultant, as well as the owner of Tri Point Fundraising, a full-service consulting firm for nonprofit organizations. Before creating Tri Point Fundraising in 2008, she served for more than ten years in the nonprofit sector as director of development in large and small nonprofit organizations, where she raised millions of dollars through capital and annual campaigns, direct mail, major and planned gift solicitations, fundraising events, and writing grants.  Her published books include: Major Gift Fundraising for Small Shops, Raising More with Less, and 50 A$ks in 50 Weeks. She is a frequent speaker at national and local conferences as well as at staff and board retreats on a variety of topics, and loves the opportunity to energize your board and staff members around fundraising. She became an AFP certified Master Trainer in 2009.
Amy currently serves as the president of the board of the Association of Fundraising Professionals – New Jersey Chapter.  She received her Master's Degree in Public Administration and Nonprofit Management from the Wagner Graduate School at New York University and her Bachelor's Degree from Douglass College at Rutgers University. She became a Certified Fundraising Executive (CFRE) in 2004 and received her advanced certification, ACFRE, in 2013. She graduated from Leadership New Jersey in 2011. Please be in touch through her website at: www.tripointfundraising.com.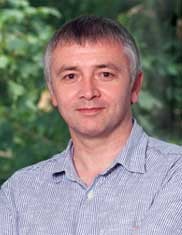 Professor Adrian Sargeant is widely considered the world's foremost fundraising academic, holding a Chair in Fundraising at Plymouth University. He was formerly the first Hartsook Chair in Fundraising at the Lilly Family School of Philanthropy at Indiana University. He also holds visiting appointments at Avila University and the Australian Centre for Philanthropy and Nonprofit Studies, Queensland University of Technology. He has received many awards for his services to the profession, notably being named to the prestigious Nonprofit Times Power and Influence List in the United States in 2010. In the UK he received a Civil Society Award for his Outstanding Contribution to Fundraising.
Professor Sargeant is one of the world's leading authorities on how to achieve growth in philanthropy. In 2011 he ran Growing Philanthropy summits in Washington DC and London drawing together leaders from the nonprofit communities in both countries to discuss the role that the sector itself might play in growing philanthropy. He also helped facilitate a philanthropy summit for the Rockefeller Foundation and the Resource Alliance in Bellagio, Italy, the primary goal of which was to improve the flow of philanthropy in the development system.
He is a prolific author and educator. He has published over ten books and around 150 peer reviewed academic publications in the domain of individual giving, fundraising and nonprofit marketing. Most recently he has designed new qualification frameworks for fundraising professional bodies across the world. In the UK, for example, he designed the new Certificate/Diploma in Fundraising courses that are now offered by the Institute of Fundraising. He is doing similar work in the United States working with the Association of Fundraising Professions and has recently been commissioned to design a new higher level qualification that will be shared internationally. The new Advanced Diploma in Fundraising will launch in 2015.
Most recently Adrian has established the Centre for Sustainable Philanthropy at Plymouth University in the UK and the Fundraising Think Tank – Rogare. Their activities can be followed at @RogareFTT