May 26, 2016 / Norwalk Community College
Lunch and Learn Webinar – How To Make a Successful Call On a Major Donor Prospect – held at NCC
Bring your own brown bag and "lunch and learn" with your peers! AFP International curates a live webinar series on a range of topics presented by field experts. AFP Fairfield County streams selected webinars free of charge at one location for members who register in advance ($20 for non-members). Streaming the live webinars on your personal device is available, but each stream will cost a minimum of $149 (purchased directly from AFP).
Registered attendees will receive an email the day prior to the webinar, with a link to download their own materials (if a handout is available). There will be no handouts provided at the webinar location. Lunch and Learn Webinar attendance earns 1.0 CFRE Credits.
FREE TO AFP MEMBERS

   (

$20 for non-members*

)
Presenter:  Gail Perry, CFRE
Date:  May 26, 2016 (Thursday)
Run Time:  1:00 – 2:00 PM
Location:
Norwalk Community College
188 Richards Avenue
Norwalk, CT 06854
Conference Room  E212 (East Campus)
About This Session:
Major donors — that's where the big gifts are.  But how to approach them? How to show up without seeming that you are all after their money?  How do you make conversation, explore their interest and see where they stand?  Join Gail Perry to discover how to handle this all-important moment in fundraising. You've gotten in the door, now what? Will you blow it, or will it be the first step in a long and happy relationship?  Join us to learn how to make the most of your big opportunity!
At the conclusion of this session, participants will learn:
How to set objectives for your visit.
Reconnaissance: what measurements will tell you the level of your prospect's interest?
Where to focus the initial small talk.
What will turn your donor off quickly.
What are the 3 most important things to look for?
What are the 3 most important things to avoid?
What type of presentation?
When should you leave?
How to leave the meeting with useful follow-up steps.
How to move your prospect to help you with your cause.
Registration/Payment:
Free to AFP Members; $20 for Non-Members*
*We ask that payment for Non-Members be made in advance, either by mailing a check made payable to "AFP-FC" to:
Marianne Hickey, 29 Black Alder Lane, Wilton, CT  06897
or we can accept a credit card payment by clicking here 
To confirm your attendance, send an email to: 
About the Presenter: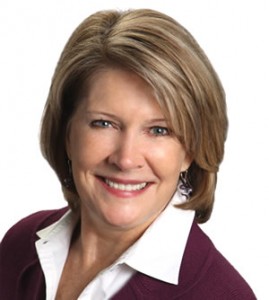 Gail Perry, CFRE, is a fundraising coach, author, trainer, and public speaker. Gail's mission is to give nonprofit leaders new skills, know-how, inspiration and energy so they can change the world.   She works with fundraisers around the world to help them succeed in big-money fundraising.
Her Fired-Up Fundraising site is a go-to resource for fundraisers who want to learn the latest fundraising strategies, rev up their boards and raise serious funding for their causes.  Gail's book, Fired-Up Fundraising: Turn Board Passion into Action (Wiley/AFP)  is called the "gold standard guide to building successful fundraising boards."