February 28, 2018 / Visiting Nurse and Hospice of Fairfield County, Inc., Norwalk
Lunch and Learn Webinar – Finding and Connecting with Transformational Donors; held at VN&H, Norwalk
Bring your own brown bag and "lunch and learn" with your peers! AFP International curates a live webinar series on a range of topics presented by field experts. AFP Fairfield County streams selected webinars free of charge at one location for AFP members who register in advance ($25 for non-members). Streaming the live webinars on your personal device is available, but each stream will cost a minimum of $79 (purchased directly from AFP).
Registered attendees will receive an email the day prior to the webinar, with a link to download their own materials (if a handout is available). There will be no handouts provided at the webinar location. Lunch and Learn Webinar attendance earns 1.0 CFRE Credits.
FREE TO AFP MEMBERS   ($25 for non-members*)
Presenters:  Katherine Swank, Senior Consultant with Target Analytics and Steve MacLaughlin, Vice President of Data & Analytics with Blackbaud
Date:  February 28, 2018 (Wednesday)
Run Time:  1:00 – 2:00 PM
Location:
Visiting Nurse and Hospice of Fairfield County, Inc.
761 Main Avenue, Suite 114
Norwalk, CT  06851
PLEASE NOTE:  Come in through Entrance E around the back of the building and walk straight to the end of the corridor to offices in Suite 114
About This Session:
We often hear about the $1 million donor that came out of nowhere to help support a nonprofit organization. But veteran fundraisers and prospect researchers know that these stories are the exception to the rule. In truth, it takes the right data, information, modeling, and research to find and connect with transformative donors. Join Katherine Swank, Senior Consultant with Target Analytics, and Steve MacLaughlin, Vice President of Data & Analytics with Blackbaud, to explore how real world prospecting and development works.
Session Attendees Will Learn:
The fundamentals of donor lifecycle development
How to prioritize donor opportunities
What to focus on to improve prospect research
Managing expectations for long term fundraising success
Registration/Payment:
Free to AFP Members; $25 for Non-Members*
*We ask that payment for Non-Members be made in advance, either by mailing a check made payable to "AFP-FC" to:  
Marianne Hickey, 29 Black Alder Lane, Wilton, CT  06897
or we can accept a credit card payment by clicking here
To confirm your attendance, send an email to: 
Our Presenters: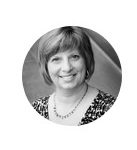 Katherine Swank, JD, is a Senior Consultant at Target Analytics and helps non-profits use and apply statistical analytics and donor research to their existing and emerging fundraising efforts. With more than 20 years of legal and nonprofit management experience with such diverse groups as the American Heart Association, Southwestern University School of Law and Colorado Public Radio, Katherine has raised millions for mission funding. Prior to joining Target Analytics, she was the national director of gift planning at the National Multiple Sclerosis Society, where she provided fundraising consulting services to the Society's chapter leadership and development staff. Katherine is an affiliate faculty member of Regis University's master of Global Nonprofit Management degree program in Denver, teaching classroom and online courses on wealth and philanthropy. She holds an independent studies degree from the University of Northern Colorado and a law degree from the Drake University School of Law.

Steve MacLaughlin is the Vice President of Data & Analytics at Blackbaud and best-selling author of Data Driven Nonprofits. MacLaughlin has been featured as a fundraising and nonprofit expert in The New York Times, The Washington Post, USA Today, The Chronicle of Philanthropy, and on National Public Radio. MacLaughlin served on the board of the Nonprofit Technology Network (NTEN), is a frequent keynote speaker, and is an adjunct faculty member at Columbia University. Steve earned both his undergraduate degree and a Master of Science degree in Interactive Media from Indiana University.
CFRE Credits:
You earn 1.0 CFRE credits toward certification for this event. For more information about CFRE certification, please visit http://www.afpnet.org/Professional/CertificationList.cfm?navItemNumber=554
CFRE Tracker Form:
CFRE International has developed this form as a way for you to quickly track (and keep in your files!) the continuing education sessions you have attended. At the end of a session, add up the total number of hours. Keep this sheet and you will be ready to complete your application form.