May 7, 2020 / Webinar
Lunch and Learn Webinar: Engage Donors & Raise Funds During the COVID-19 Crisis
Join fundraising expert, Amy Eisenstein, as she leads a discussion on raising funds through the COVID-19 crisis. Find out if and how you should be raising money now. Learn how to leverage the opportunity to build relationships with your biggest donors and pivot your fundraising to emergency needs. There will be plenty of time for Q&A, so bring your questions.
Our Speaker:
Amy Eisenstein – CEO & Founder, Capital Campaign Toolkit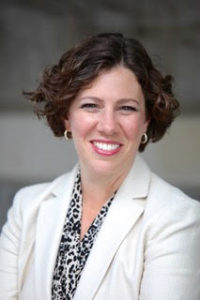 Amy Eisenstein is a consultant, author, speaker, and the CEO and Co-Founder of the Capital Campaign Toolkit. She also developed the online fundraising course Mastering Major Gifts. Her published books include: Major Gift Fundraising for Small Shops, Raising More with Less, and 50 A$ks in 50 Weeks.
Amy served as the president of the board of the Association of Fundraising Professionals – New Jersey Chapter in 2014 and 2015, and received the New Jersey Consultant of the Year award in 2019. Amy became a Certified Fundraising Executive (CFRE) in 2004 and received her advanced certification, ACFRE, in 2013. Check out her website and blog at 
amyeisenstein.com
 and 
CapitalCampaignToolkit.com
 for free fundraising resources.
Our Sponsor:


Annual Giving Strategy, Messaging and Direct Mail Execution for Nonprofits
MSP Cultivate specializes in data-driven, cross-media communications strategy and execution for nonprofit organizations—generating custom-tailored direct response discussions that lead to expanded donorship and increased revenue.
We offer both strategic and tactical skills for blending data with messaging and imagery, to create communications that are more relevant and personal, and carry a higher impact with donors and prospects.
Our production and data-support services are part of a company-owned facility. Our team of professionals represents years of fundraising expertise, including campaign strategy, copywriting, graphic design, digital, direct mail, production, and fulfillment experience—as well as the understanding of newer strategies and tactics and the execution skills they require.
Capabilities:
Development of Customized Strategy
Data Analytics, Donor Segmentation and Response Measurement
Direct Mail and Multi-channel Integration
List Procurement
Editorial and Creative Services
Printing, Mailing and Fulfillment
Specialties:
Annual Giving Best Practices
Targeted Acquisition and Renewal Appeals
Stewardship and Acknowledgment
Mid-donor Renewal and Upgrade Campaigns
Real data. Real stories. Real Donors. Real results.
Nils Morgan, Senior Account Manager
203.252.5097
65 Locust Avenue
New Canaan, CT
Details
Date: Thursday, May 7, 2020,  1:00 PM – 2:00 PM
Location: Online
Webinar Fee
AFP MEMBERS – FREE
FUTURE MEMBERS – $20