October 24, 2016 / Fairfield Prep
Lunch and Learn Webinar – Building a Holistic Approach to Grant Seeking
Bring your own brown bag and "lunch and learn" with your peers! AFP International curates a live webinar series on a range of topics presented by field experts. AFP Fairfield County streams selected webinars free of charge at one location for members who register in advance ($20 for non-members). Streaming the live webinars on your personal device is available, but each stream will cost a minimum of $149 (purchased directly from AFP Headquarters).
Registered attendees will receive an email the day prior to the webinar, with a link to download their own materials. There will be no handouts provided at the webinar location. Lunch and Learn Webinar attendance earns 1.0 CFRE Credits.
FREE TO AFP MEMBERS

   (

$20 for non-members*

)
Presenters:  Cynthia M. Adams and Monique Hanson
Date:  October 24, 2016 (Monday)
Run Time:  1:00 – 2:00 PM
Location:

Fairfield Prep, Fairfield University Campus
1073 North Benson Road, Fairfield, CT  06824-5157
The Xavier Conference Room
CLICK FOR DIRECTIONS AND PARKING INSTRUCTIONS
About This Session:
Join Cynthia M. Adams, CEO of GrantStation, and Monique Hanson, Chief Development Officer of NPR, in this fast-paced, information packed webinar on how to build a grant seeking program for your organization. Drawing on decades of experience, our presenters will provide practical advice, suggest processes you may want to adopt, and guide you toward developing a grant seeking program that will change the financial future for your organization.
At the end of this session, participants will understand how:
To adopt a consistent process for undertaking your grants research
To determine how to generate a grants strategy for a particular program or project
Registration/Payment:
Free to AFP Members; $20 for Non-Members*
*We ask that payment for Non-Members be made in advance, either by mailing a check made payable to "AFP-FC" to:
Marianne Hickey, 29 Black Alder Lane, Wilton, CT  06897
or we can accept a credit card payment by clicking here 
To confirm your attendance, send an email to: 
About the Presenters: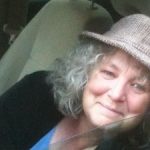 Cynthia Adams is President and CEO of Grantstation.  She has spent the past 40 years helping nonprofit organizations raise the money needed to do their good work. Many of her early efforts centered on raising funds to set aside wilderness areas in Alaska. In 1990 she started her first company, the Alaska Funding Exchange. This endeavor served as the testing ground for a national company, GrantStation, which opened its Internet doors in the fall of 2001. Cindy built this business because she believes that grantseeking requires a thorough understanding of the variety and scope of grantmakers and sound knowledge of the philanthropic playing field. Her life's work has been to level that playing field, creating an opportunity for all nonprofit organizations to access the wealth of grant opportunities across the U.S. and throughout the world.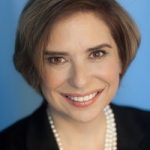 Monique Hanson joined NPR in October 2012 in the role of Chief Development Officer. In this capacity, she leads NPR's fundraising programs including major and planned giving, and foundation grants, which taken together are the company's third- largest source of revenue. A development professional with more than two decades of experience, Hanson came to NPR after serving as Senior Vice President and Chief Development Officer for YMCA of the USA, one of the largest social service non-profits in the country.  Prior to her work with the YMCA, Hanson served in leadership positions for the Alzheimer's Association and other educational and cultural organizations.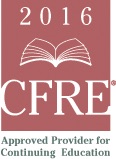 ---
Book Signing – The Gratitude Diaries by our December 1 Luncheon Speaker, Janice Kaplan
New York Times bestselling author Janice Kaplan has found that gratitude can transform organizations, personal relationships, and levels of generosity. Through amusing anecdotes and widespread research, she'll offer ways to incorporate gratitude in relationships and work. The former Editor-in-Chief of Parade magazine, Kaplan is the author of thirteen books, including her most recent The Gratitude Diaries. With warmth and wit, she'll inspire you to think positively and start living your best year ever. She will sign books at the December 1 luncheon. Books can be purchased online by using our registration form for upcoming AFP events.