March 18, 2021 / Online
Members Only Roundtable: Grant Writing/Applications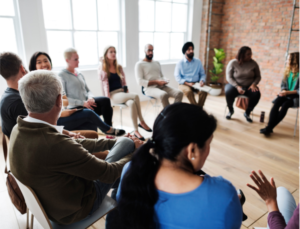 Join us for a lively virtual Roundtable Discussion on Thursday, March 18th, 5-6 PM
This discussion will cover the topics anyone would want to discuss, whether you are a longtime grant writing professional or have just started to dip your toe in the process.
In this session we will discuss a number of topics including:
How to get help from other departments when writing a grant
What are the common pitfalls of grant writing?
What are some hints for organizing the grant writing and reporting process?
How realistic is it for a one-person development department to also write grants?
This is just a jumping off point, we encourage all of you to show up with your own questions, stories from the field, or successes and challenges. Open for all members, we are looking forward to a lively and helpful discussion around a very important and often overlooked fundraising skill!
Our Speaker:
Kristen Runk – Principal, Kristen Runk Consulting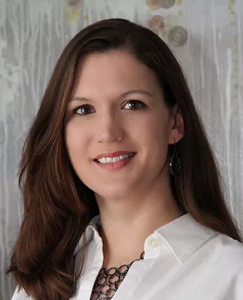 Kristen Runk of Kristen Runk Consulting has been working in the nonprofit field for more than 20 years and has been writing grants for nearly all that time. As a veteran of one-person development (and sometimes development & marketing!) departments, she is all too familiar with all the difficulties and questions that can come with grant writing and is excited to see where this conversation leads.
Roundtables are a "members-only" benefit. There is no fee.
Our Sponsor:

Bernstein Private Wealth Management is a firm that thinks globally but acts locally and believes they are responsible to give back to the local communities where they live.  As of 12/31/19, Bernstein manages $623 billion.
Scott C. Nevins is a Senior Investment Advisor with Bernstein Private Wealth Management. Based in the firm's New York office (lives in CT), he provides asset allocation and wealth planning advice to individuals, families, endowments and foundations, and entrepreneurs. With a focus on ensuring his clients feel secure in accomplishing their financial objectives, Scott is involved with all financial aspects of his clients – including retirement planning, multi multi-generational wealth transfer planning, and the sale of a business. Drawn to the firm's culture of honesty, ethics, and always putting the client first, Scott joined Bernstein in 2006.
Contact Information:
Scott C. Nevins, Principal
Bernstein Private Wealth Management
212-756-4259

bernstein.com
Details
Date: Thursday, March 18, 2021,  5:00 PM – 6:00 PM
Location: Online
Webinar Free For Members Only