September 22, 2015 / The Wilton Library
Fairfield County Nonprofit Resource Fair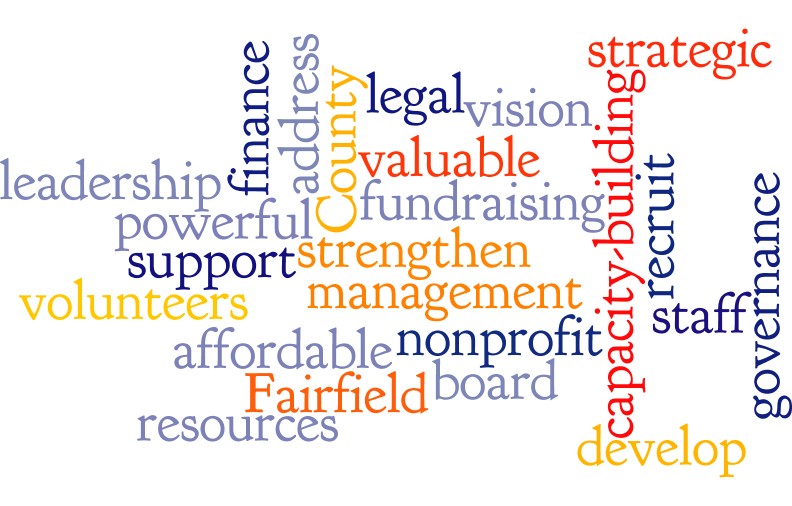 Are you searching for resources to strengthen your nonprofit organization and maximize your impact?
Are you exhausted by figuring out fundraising, governance, finance, human resources, legal issues, and your own training as a nonprofit leader?
If so, join us for the second annual Fairfield County Nonprofit Resource Fair.
In two hours, you'll discover valuable and affordable resources available to nonprofits in Fairfield County and will have the opportunity to network with your peers. Join us!
Tuesday, September 22, 2015
8:30 am– 10:30 am
Wilton Public Library, Brubeck Room
Cost: $10
Register at: https://www.uwwesternct.org/civicrm/event/info?reset=1&id=28
Who Should Attend:
•    Executive Directors
•    Senior Management staff
•    One person, per organization
You'll Learn About Resources to Help You:
•    Develop your staff
•    Strengthen your board
•    Recruit new board members
•    Address legal issues
•    Find volunteers
•    And more!
We Thank These Sponsors and Co-Presenters:
•    Association of Fundraising Professionals Fairfield County Chapter
•    CT Association of Nonprofits
•    Fairfield County's Community Foundation
•    Norwalk Community College Nonprofit Organization Management Certificate Program
•    Pro Bono Partnership
•    United Way of Coastal Fairfield County
•    United Way of Western Connecticut
For complete details and to register, please visit:
https://www.uwwesternct.org/civicrm/event/info?reset=1&id=28