September 16, 2021 / Online
Education Workshop: Why Are You Losing Donors?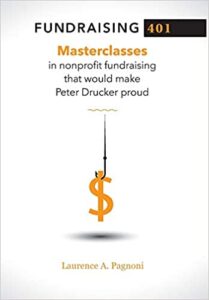 It happens all the time. Donors stop giving. Discovering why donors stop giving will provide you a keen understanding of what you need to improve on to get higher fundraising returns.
Laurence A. Pagnoni, MPA, author of Fundraising 401, will share the five top reasons donors stop giving based on data compiled through national research. He will also recommend steps you can take to retain donors.
Your questions are welcomed when you register or live during the session.
Our Presenter:
Laurence A. Pagnoni – MPA, Author of Fundraising 401
Laurence A. Pagnoni is a master of advanced fundraising strategies who has never forgotten that the fundraiser's product is the organization's programs and services. His passion is finding the sweet spot where strategy, outcomes, culture, and development meet to ignite a rocket under a nonprofit, which he has done for many organizations.
Laurence was the executive director of three nonprofit organizations. He has been a faculty member of the NYU Heyman Center for Philanthropy and Fundraising, and coaches a group of nonprofit executive directors with the Rutgers Business School's Institute for Ethical Leadership. A long-standing member of the Association of Fundraising Professionals (AFP), Laurence has served on the AFP Planning Committee for Fundraising Day in New York City and teaches workshops on fundraising and management topics.
Thank you to Our Sponsor: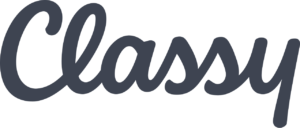 Classy is a B Corp Certified social enterprise that helps nonprofit organizations maximize their impact through a suite of world-class, online fundraising tools to accelerate social impact around the world. Based in San Diego, CA and trusted by organizations of all sizes, from the fastest-growing nonprofits to some of the world's largest social organizations, nonprofits use Classy's platform to raise money, engage their communities, and advance their missions. Since 2011, Classy has powered tens of millions of donations from over 190 countries and raised over $2.5 billion for social good. Classy also hosts the Collaborative conference and the Classy Awards to spotlight the innovative work nonprofits are implementing around the globe.
For more information, visit www.classy.org or follow Classy on Twitter @Classy.
Details
Date: Thursday, September 16, 2021, 1:00 PM – 2:00 PM
Location: Online
Workshop Fee
AFP MEMBERS (ALL CHAPTERS) – $10
FUTURE MEMBERS & GUESTS OF AFP Member – $25
CFRE Credits:
You earn 1 CFRE credit toward certification for this event.
For more information about CFRE certification, please visit https://www.cfre.org/certification/