January 13, 2022 / Online
Education Workshop: Managing The Ask
What To Say When Making The Ask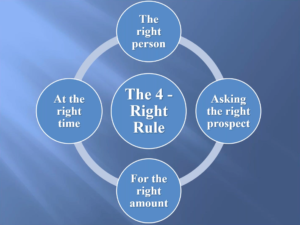 Whether you're a seasoned fundraiser or new to the profession, we've all found ourselves in situations where we're just not quite sure what to say during a donor solicitation.
Did I make the ask too soon?
Did I ask for too much?
Too little?
How should I have phrased the ask?
How should I have responded to their follow-up questions?
Diane Carlson, Chairman of Catapult Fundraising, answers all these questions during her presentation and walks the audience through different scenarios that ALL development professionals encounter at some point in their careers.
Join our expert on "What to Say" to learn masterful techniques to avoid uncomfortable moments during your next donor visit.
One of the best webinars I've ever attended! The information was not "textbook" and reflected real situations that come up OFTEN in major gift fundraising. I will be listening to this presentation several times…probably before every major gift meeting.
Our Presenter:
Diane Carlson – Chairman, Catapult Fundraising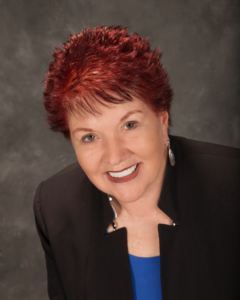 Diane is a natural-born leader and entrepreneur with over several decades of fundraising and nonprofit consulting experience. Diane's leadership has resulted in partnering with clients to raise several billion dollars. Diane is sought after for her creative solutions to fundraising challenges, nonprofit strategic direction, ethical fundraising practices, and ability to lead our clients to success.
Prior to co-founding Catapult Fundraising, Diane served as the Chairman of IDC and Founder of 1-2-1 Philanthropic Solutions. She is one of a few people who have received awards from two AFP chapters, AFP New Jersey and AFP Las Vegas, for her fundraising achievement. Diane is past president of the AFP New Jersey Chapter, past board member of the AFP Global Board and Foundation Board, and the first female Chair of the American Association of Fundraising Counsel (now known as The Giving Institute).
​When Diane is not running her business and servicing clients, she enjoys experimenting in the kitchen, traveling, spending time with her family, and interior design.
Thank you to Our Sponsor:

Bloomerang helps nonprofit organizations to reach, engage and retain the advocates they depend on to achieve their vision for a better world. Our cloud-based donor management software is rooted in principles of philanthropy, simple to use and focused on empowering your team to achieve remarkable results through enhanced donor loyalty.
Details
Date: Thursday, January 13, 2022, 1:00 PM – 2:00 PM
Location: Online
Workshop Fee
AFP MEMBERS (ALL CHAPTERS) – $10
FUTURE MEMBERS & GUESTS OF AFP Member – $25
CFRE Credits:
You earn 1 CFRE credit toward certification for this event.
For more information about CFRE certification, please visit https://www.cfre.org/certification/