September 12, 2019 / Clubhouse Grille, Oak Hills Club, Norwalk
Education Luncheon: Panel Discussion on Best Practices for Volunteer Engagement
How to find, retain, and get the most out of your volunteers
Our Panelists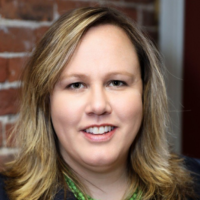 Sabrina E. Smeltz, Chief Operating Officer, joined Wakeman Boys & Girls Club in summer 2018. She is responsible for day-to-day operations, leadership of strategic planning, and implementation of new initiatives for the organization.

Sabrina earned a B.S. degree from Springfield College in Movement & Sports Studies with a concentration in Physical Education & Athletic Administration. Sabrina joined Wakeman after a 16-year career with the YMCA. She has experience in facility & program operations, board & staff development, fundraising, and building community partnerships in both urban and suburban communities.
---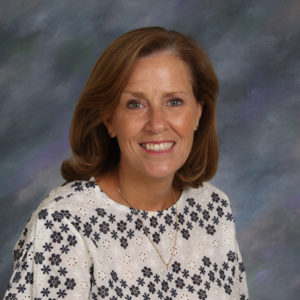 Julie Pollard, Parents Fund Director, at Fairfield College Preparatory School has been a member of the Fairfield Prep Office of Development and Alumni team since 2008. She is also the liaison to the Fairfield Prep Bellarmine Mothers Guild and Fathers Club. Julie has been involved with planning and executing their annual Spring Auction since 2010. Personally, she is involved with several local and national nonprofits as a volunteer.
Prior to Fairfield Prep, Julie worked at Notre Dame Academy in Duluth Georgia. Julie has a B.A. degree in Communication Management from the University of Dayton. She has two children and currently lives in Fairfield with her husband Patrick.
---
Bill Morin is the new Director of Development at Young Life for the greater NYC area. He brings 10 years of Fortune 100 brand marketing and 20+ years of nonprofit resource development and volunteer leadership, built on an MBA from Kellogg at Northwestern. In his career, Bill has been fortunate to partner with donors and volunteers to see the life-changing impact of hope, engagement, and community-based compassion, both locally and globally. He has served with such nonprofit organizations as Catholic Charities, Concordia College, NY, Save the Children, Guideposts Foundation, and Global Hope Network International based in Geneva, Switzerland. Bill is married to Virginie, and lives in Fairfield, CT with their three bi-cultural kids (American/ French). He enjoys traveling, building relationships, leading volunteers, participating in triathlons, and growing in faith.
---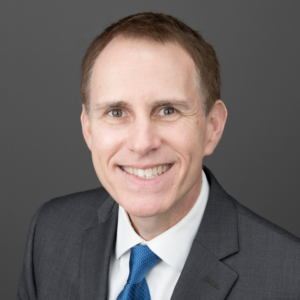 John Brannelly, Foundation Development Manager at St. Vincent's Medical Center Foundation began recruiting volunteers to participate in WalkAmerica! for the March of Dimes in 6th grade. John has enlisted, stewarded and mentored volunteers for the country's largest and smallest charities. He has turned event volunteers into presidents of boards by coaching them throughout their career. John feels personally connecting with people is the key to making them loyal volunteers. Today he works for St. Vincent's Medical Center Foundation having gone from a volunteer to a staff member.  
---

Thank You to Our Sponsor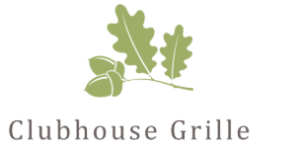 Clubhouse Grille is a casual American style restaurant providing a great dining experience for members and the surrounding community alike. Breakfast, lunch, and dinner are offered in the spacious dining room or on the rustic deck overlooking the golf course. A quick bite, including snacks or a hot dog, can be found at the convenient Oak Market located at the tenth hole. You can enjoy a relaxing meal before or after a round of golf, watch the sunset with friends or family as you have a bite to eat or host a party right next to the course. Clubhouse Grille and staff is available to cater events as well.
165 Fillow Street
Norwalk, CT 06850
(203) 837-0303
https://www.clubhousegrillenorwalk.org
Find out more about Our Sponsors
Details
Date: Thursday, September 12, 2019
11:30 AM Registration and Networking
12:00 PM Buffet Lunch and Program
Location: Clubhouse Grille, Oak Hills Club, Norwalk
Luncheon Fee
AFP MEMBERS – $30
FUTURE MEMBERS – $45
*GUEST of AFP Member – $40
A BENEFIT for all AFP-Fairfield County Chapter Members! We encourage you to invite a prospective member to an AFP educational program at a special rate of $40.
*Reservations can be made online by the guest, but the Member must attend the event. Walk-in guests will not qualify for special rate. Guests may only receive a special guest rate one time.