May 7, 2020 / Clubhouse Grill, Oak Hills Club, Norwalk
Education Luncheon: Transitioning Annual Donors to Major Donors
Major donors and major gifts don't just come from thin air. A strong major donor program arises from a strong and well-designed annual fund program.
In this presentation you will learn how to create an annual fund that generates major gift prospects, how to identify those prospects, and then how to convert those prospects into major donors and major gifts for your organization.
Join Bob May 7th and you'll learn specific and practical techniques that you can start using right away to start generating big gifts for your organization; such as . . .
The importance of stewardship in generating major gift prospects
Why actively engaging donors, even at the annual fund level, is critical
The strengths and limits of research in identifying major donor prospects
Using technology to help transition annual donors to major gift donors
Our Speaker:
Robert Osborn, Jr. – Principal, The Osborn Group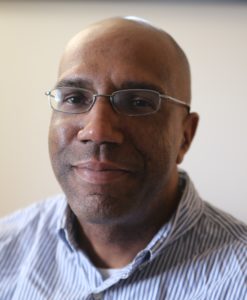 With 25 years of experience in the nonprofit sector, Robert brings his expertise to his clients, the organizations whose boards he serves on, and the pro bono projects he assists. He believes that civil society has a critical role to play in making the world a better place.
Robert has served as the Director of Development for St. Aloysius School, Interfaith Neighbors and the Center for Constitutional Rights. He specializes in organizational management, including strategic planning and scaling fundraising programs. Robert is also known for his international work, working with clients and other NGOs on a diversity of projects in Europe and around the globe.
A well-known international speaker and workshop leader, Robert works with all types of organizations and all sizes. He has conducted well-received workshops and/or keynote addresses for the International Fundraising Congress, the Association of Fundraising Professionals, the Association of Healthcare Philanthropy, the International Fundraising Festival, AFP Congress, the Fundraising Institute of New Zealand, and many others.
​Robert serves on the Advisory Board of the Czech Fundraising Center in Prague, Czech Republic and he currently serves as a mentor to numerous social impact start-up organizations in Serbia as well as an International Ambassador to the accelerator and incubator Impact Hub Belgrade. He is a former board member of Brooklyn Community and Housing Services, the Neighborhood Economic Development and Advocacy Project, and CitySquash.
Our Sponsor:
TBA
Details
Date: Thursday, May 7, 2019,  11:30 AM – 1:30 PM
11:30 AM Registration and Networking
12:00 PM Buffet Lunch and Program
Location: Clubhouse Grill, Oak Hills Club, Norwalk
Luncheon Fee
AFP MEMBERS – $30
FUTURE MEMBERS – $45
*GUEST of AFP Member – $40
A BENEFIT for all AFP-Fairfield County Chapter Members! We encourage you to invite a prospective member to an AFP educational program at a special rate of $40.
*Reservations can be made online by the guest, but the Member must attend the event. Walk-in guests will not qualify for special rate. Guests may only receive a special guest rate one time.