June 11, 2020 / Webinar
Lunch and Learn Webinar: Transitioning Annual Donors to Major Donors
Major donors and major gifts don't just come from thin air. A strong major donor program arises from a strong and well-designed annual fund program.
In this presentation you will learn how to create an annual fund that generates major gift prospects, how to identify those prospects, and then how to convert those prospects into major donors and major gifts for your organization.
Join Bob June 11th and you'll learn specific and practical techniques that you can start using right away to start generating big gifts for your organization; such as . . .
The importance of stewardship in generating major gift prospects
Why actively engaging donors, even at the annual fund level, is critical
The strengths and limits of research in identifying major donor prospects
Using technology to help transition annual donors to major gift donors
Our Speaker:
Robert Osborn, Jr. – Principal, The Osborn Group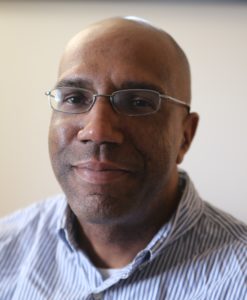 With 25 years of experience in the nonprofit sector, Robert brings his expertise to his clients, the organizations whose boards he serves on, and the pro bono projects he assists. He believes that civil society has a critical role to play in making the world a better place.
Robert has served as the Director of Development for St. Aloysius School, Interfaith Neighbors and the Center for Constitutional Rights. He specializes in organizational management, including strategic planning and scaling fundraising programs. Robert is also known for his international work, working with clients and other NGOs on a diversity of projects in Europe and around the globe.
A well-known international speaker and workshop leader, Robert works with all types of organizations and all sizes. He has conducted well-received workshops and/or keynote addresses for the International Fundraising Congress, the Association of Fundraising Professionals, the Association of Healthcare Philanthropy, the International Fundraising Festival, AFP Congress, the Fundraising Institute of New Zealand, and many others.
​Robert serves on the Advisory Board of the Czech Fundraising Center in Prague, Czech Republic and he currently serves as a mentor to numerous social impact start-up organizations in Serbia as well as an International Ambassador to the accelerator and incubator Impact Hub Belgrade. He is a former board member of Brooklyn Community and Housing Services, the Neighborhood Economic Development and Advocacy Project, and CitySquash.
Our Sponsor:

Bernstein Private Wealth Management is a firm that thinks globally but acts locally and believes they are responsible to give back to the local communities where they live.  As of 12/31/19, Bernstein manages $623 billion.
Scott C. Nevins is a Senior Investment Advisor with Bernstein Private Wealth Management. Based in the firm's New York office (lives in CT), he provides asset allocation and wealth planning advice to individuals, families, endowments and foundations, and entrepreneurs. With a focus on ensuring his clients feel secure in accomplishing their financial objectives, Scott is involved with all financial aspects of his clients – including retirement planning, multi multi-generational wealth transfer planning, and the sale of a business. Drawn to the firm's culture of honesty, ethics, and always putting the client first, Scott joined Bernstein in 2006.
Contact Information:
Scott C. Nevins, Principal
Bernstein Private Wealth Management
212-756-4259

bernstein.com
Details
Date: Thursday, June 11, 2020,  1:00 PM – 2:00 PM
Location: Online
Webinar Fee
AFP MEMBERS – FREE
FUTURE MEMBERS – $20