May 6, 2021 / Online
Education Workshop with Lynne Wester: Donor Experience, DX unlocks the future of your fundraising relationships in the post COVID landscape
Put yourself in the donor's shoes. They don't want another lapel pin or bumper sticker. They want to know they make a difference to your institution and they are valued. Donor appreciation is not expensive, but neglecting it can be. Research shows that it is seven times more expensive to acquire a new donor than to keep the one you have. The solution is simple: put the donor first, consume yourself with the DX, their experience, not yours. Learn how to adjust the donor experience in the post-COVID landscape.
Our Presenter:
Lynne Wester – Principal and Founder at Donor Relations Guru Group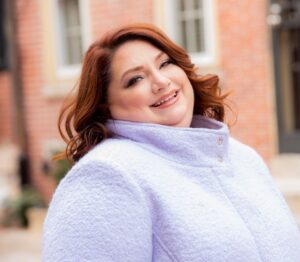 If you've ever imagined having cocktails with the lovechild of Mrs. Maisel and Dave Chapelle, then you probably have met Lynne Wester.
She delivers thought-provoking fundraising lessons with a keen focus on the donor experience. Her southern accent and crucial honesty resonate in rooms large and small, locally and across the globe. She'll happily wake up your audience in the morning and keep them laughing.
Attendees leave her keynotes and sessions with tangible takeaways, renewed energy, and the ability to affect change in their organizations. Her most common evaluation feedback is attendees begging for more.
Speaking is Lynne's passion. She loves sharing her knowledge with others in the greater philanthropic community and her passion and enthusiasm are infectious.
​A renowned speaker both nationally and internationally, her engaging sessions leave audiences inspired and equipped with the tools they need to tackle their biggest challenges. Never boring, she combines humor and fun with her philosophy and expertise to create memorable and invaluable presentations.
Thank you to Our Sponsor:

MSP Cultivate is a New Canaan-based strategic marketing agency specializing in enhancing nonprofit organizations' mission-driven communication. Our mission is to use the latest in technology, creative services, and production methods to help you accomplish your most fundamental goal: engaging and connecting with your constituents and helping raise money. We work with multi-hospital healthcare networks, colleges, and a variety of nonprofits. Our strategies increase donation returns on development dollars spent. The result of MSP's partnerships has helped organizations improve donor retention, increase participation rates, and total dollars raised. Our team of professionals brings the experience of veteran fundraising specialists, digital marketing experts, database gurus, and creative artists.
Nils Morgan
MSP Cultivate, 23 Vitti Street, New Canaan, CT
   mspcultivate.com   203-252-5097
Details
Date: Thursday, May 6, 2021, 1:00 PM – 2:00 PM
Location: Online
Workshop Fee
AFP MEMBERS (ALL CHAPTERS) – $10
FUTURE MEMBERS & GUESTS OF AFP Member – $25
CFRE Credits:
You earn 1 CFRE credit toward certification for this event.
For more information about CFRE certification, please visit https://www.cfre.org/certification/