May 6, 2021 / Online
Education Workshop with Lynne Wester: Donor Experience, DX unlocks the future of your fundraising relationships
Put yourself in the donor's shoes. They don't want another lapel pin or bumper sticker.  They want to know they make a difference to your institution and they are valued.  Donor appreciation is not expensive, but neglecting it can be. Research shows that it is seven times more expensive to acquire a new donor than to keep the one you have.  The solution is simple: put the donor first, consume yourself with the DX, their experience, not yours.
Our Presenter:
Lynne Wester – Principal and Founder at Donor Relations Guru Group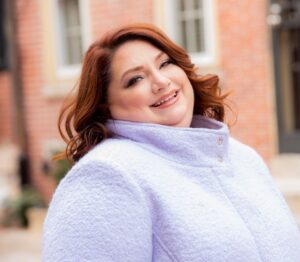 If you've ever imagined having cocktails with the lovechild of Mrs. Maisel and Dave Chapelle, then you probably have met Lynne Wester.
She delivers thought-provoking fundraising lessons with a keen focus on the donor experience. Her southern accent and crucial honesty resonate in rooms large and small, locally and across the globe. She'll happily wake up your audience in the morning and keep them laughing in the post-lunch slot too.
Attendees leave her keynotes and sessions with tangible takeaways, renewed energy, and the ability to affect change in their organizations. Her most common evaluation feedback is attendees begging for more.
Speaking is Lynne's passion. She loves sharing her knowledge with others in the greater philanthropic community and her passion and enthusiasm are infectious.
​A renowned speaker both nationally and internationally, her engaging sessions leave audiences inspired and equipped with the tools they need to tackle their biggest challenges. Never boring, she combines humor and fun with her philosophy and expertise to create memorable and invaluable presentations.
​Lynne has spoken at regional conferences of 40 all the way to large international conferences of over 4,000 people. She conducts training in small or large groups and has a great deal of experience working with boards to help them advance your philanthropic mission.
​Whether it's a keynote presentation or a breakout session, Lynne is often considered one of the best speakers at every event she is a part of.
Thank you to Our Sponsor:
TBA
Details
Date: Thursday, May 6, 2021, 1:00 PM – 2:00 PM
Location: Online
Workshop Fee
AFP MEMBERS (ALL CHAPTERS) – $10
FUTURE MEMBERS & GUESTS OF AFP Member – $25
CFRE Credits:
You earn 1 CFRE credit toward certification for this event.
For more information about CFRE certification, please visit https://www.cfre.org/certification/