June 13, 2019 / Clubhouse Grille at Oak Hills
Education Luncheon: Rainmaking Through Networking

Rainmaking Through Networking
Rainmaking Through Networking is a customizable program that Scott C. Nevins, Principal, Bernstein Private Wealth Management created to address the following skills‐based deficiency:
Although networking is a critical skill in business, and even in social settings, most people are not as effective at networking as they could be because they never received formal training.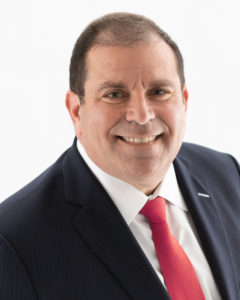 Through Scott's 35+ year career, beginning at GE Capital in sales and IT management, then over the next 20+ years as a "sales‐centric" CEO running seven early‐to‐mid staged financial service and technology service companies and most recently over the past eleven years as a senior investment advisor at Bernstein, Scott has mastered the skill of networking and now shares this skill (yes, a skill) with professionals and academia.
Rainmaking Through Networking is designed to start participants on the path to becoming a "black belt networker". Most business classes focus on building skills such as sales, finance, accounting, leadership, etc., however, to be successful in business the skill of networking is overlooked. Without formal networking training, people are not as successful as they could be in business. Most people think networking is simply going to a networking event, talking to a lot of people, collecting a lot of cards, having a few drinks, and then going home. This is not effective networking. Networking is hard work – it is not simply having a good time.
Rainmaking Through Networking is designed to start participants on the path to becoming a "black belt networker."
TOPICS PRESENTED:
What is Effective Networking?
Where Do You Network?
Networking Basics
Why You?
Networking Preparation
Entering a Room
The Networking Conversation
The Exit
Accountability
Tips and Take Aways
Our Speaker:
Scott Nevins, Principal at Bernstein Global Wealth Management
Our Sponsor:
Find out more about Our Sponsors
Details
Date: Thursday, June 13, 2019
11:30 AM Registration and Networking
12:00 PM Buffet Lunch and Program
Location: Clubhouse Grille at Oak Hills, Norwalk
Luncheon Fee
AFP MEMBERS – $30
FUTURE MEMBERS – $45
*GUEST of AFP Member – $40
A BENEFIT for all AFP-Fairfield County Chapter Members! We encourage you to invite a prospective member to an AFP educational program at a special rate of $40.
*Reservations can be made online by the guest, but the Member must attend the event. Walk-in guests will not qualify for special rate. Guests may only receive a special guest rate one time.