May 12, 2022 / Hub & Spoke, 3001 Fairfield Ave, Black Rock, Bridgeport
Education Luncheon: Social Media for Nonprofits
Learn social media content strategy to help your organization
A well-developed social media content strategy will reinforce your organization's mission with a human voice demonstrating impact, creating multiple channels to support stewardship for increased retention and new donor opportunities.
John Grosso, Director of Digital Media for the Diocese of Bridgeport will present an overview of what goes into developing a social media content strategy that is right for your organization.
He will discuss:
Opportunities for showing "impact" content throughout the year as a means to connect with donors
Images, graphics, video, and other content (when and how to use)
Understand the how to use the different social media channels, and how the content strategy techniques should vary.
When is the appropriate time for a direct ask
Our Presenter:
John Grosso – Director of Digital Media for the Diocese of Bridgeport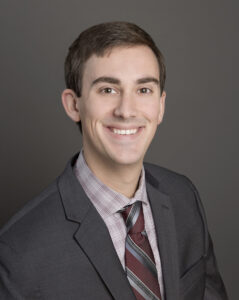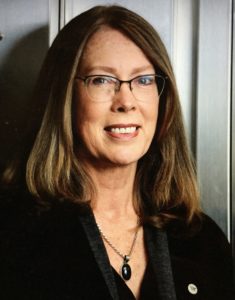 John Grosso currently serves as the Director of Digital Media for the Diocese of Bridgeport. John is responsible for the social and digital media strategy of the diocese-including the Bishop of Bridgeport. John serves on the Bishop's Administrative Cabinet,a leadership body composed of senior staff that help run the operations of the Diocese of Bridgeport. John also served as World Youth Day Coordinator in 2016, organizing, forming, and leading a group of 240 people to Poland for ten days. John was hired as Social Media Leader for the Diocese of Bridgeport by Bishop Frank Caggiano in January of 2015.
John completed his bachelor's degree in Political Science and Theology from Boston College, and his master's degree in Corporate Communications and Public Relations at Sacred Heart University in Fairfield.
In January 2021, John was selected to be one of sixteen young professionals to participate in the Vatican's Dicastery for Communication's Faith Communication in the Digital World project. In September of 2021, John was selected to assist the Vatican's Synod Office in strategic digital communications.
John lives in Milford, CT with his wife Nicole and golden retriever, Ellie.
Thank you to Our Sponsor: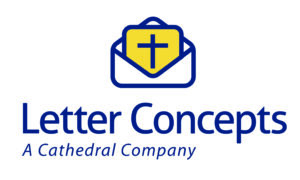 Letter Concepts serves Catholic Archdioceses, Dioceses, parishes and other non-profit agencies across the United States providing a complete turn-key service package or comprehensive direct mail package based on the needs of the client. Since our founding in 1989, Letter Concepts has established a culture that calls all of us to the commitment of excellence. Our mission can only be realized through the dedicated efforts of our staff. Family and faith come first, followed by our resolve to provide these institutions with practical and cost efficient fundraising solutions. We are dedicated to you. In addition to product, print and mail shop services, Letter Concepts offers strategic planning based on fundraising and direct mail best practices. If desired, Letter Concepts will develop a plan to increase revenue, while minimizing the time required of your staff.  This allows the client to focus on activities such as major gift prospect identification, cultivation and stewardship education.  For many of our clients Letter Concepts provides gift processing, lockbox gift reporting, gift acknowledgments, pledge reminder statements and IRS required year end mailings.
Contact:
T.J. Wilson, Assistant Vice President
Letter Concepts, A Cathedral Company
33 Massirio Drive
P.O. Box 436
Kensington CT, 06037-0436
Phone 860-828-5101
Toll Free 800-525-4963
Fax 860-828-7400

www.letterconcepts.com
Details
Date: Thursday, May 12, 2022
11:30 AM Registration and Networking
12:00-1:30 PM Buffet Lunch and Program
Location: Hub & Spoke, 3001 Fairfield Ave, Black Rock, Bridgeport, CT 06605
Luncheon Fee
AFP MEMBERS – $35
FUTURE MEMBERS – $45
*GUEST of AFP Member – $40
A BENEFIT for all AFP-Fairfield County Chapter Members! We encourage you to invite a prospective member to an AFP educational program at a special rate of $40.
*Reservations can be made online by the guest, but the Member must attend the event. Walk-in guests will not qualify for special rate. Guests may only receive a special guest rate one time.
CFRE Credits:
You earn 1.5 CFRE credits toward certification for this event.
For more information about CFRE certification, please visit https://www.cfre.org/certification/