February 11, 2021 / Online
Education Workshop: Prospect Research & Management
Join the Major Leagues, Make Those Headlines Yours!
Prospecting for Small and Medium Institutions
Too many small and medium nonprofits are wholly unaware of the world of Prospect Research and Management. Or they think of prospect research as a luxury reserved for universities and hospitals.
Yet many would agree that great prospecting is the difference between staying a small institution and entering "the major leagues" of fundraising. This frank and humorous presentation is designed to be heard by leadership, funders and Board members. It's a compelling case to invest in prospect research, management and effectively pursuing individual major giving rather than other more common methods of funding. We will confront misconceptions and fears about individual major giving, wealthy philanthropists and money.
We will review various options to make prospect research happen at institutions with small staffs and budgets. We will leave the presentation with clear expectations, goals and roles clearly defined. So next time there is a big headline in the newspaper about a new major gift, the headlines will be yours.
Our Presenter:
Armando Zumaya – Consultant/Speaker at Armando Zumaya Consulting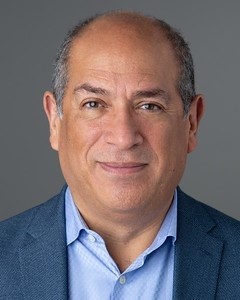 Armando Zumaya has been in fundraising for 34 years in a variety of roles that have given him a unique perspective on development offices, prospecting, and the role of prospect research/management. He is currently an active Chief Development Officer.
He has spent the bulk of his fundraising career as a Major Gift, Leadership Gifts, and Annual Fund Officer on two $1+ billion dollar campaigns at Cornell University and the University of California, Berkeley. He began his career in 1985 as a canvasser for SANE/FREEZE in Los Angeles and Ithaca N.Y. where he led door-to-door canvassers in the field for 5 years.  He has served in the Vice President of Development, Director of Major Gifts and Chief Development Officer, Annual Fund and Leadership Gift roles.
He is well known for his work in teaching prospecting, solicitation, cold calling, major gifts techniques, and remote constituency fundraising.  He has been a tireless advocate for improving the Prospect Researcher/Fundraiser relationship and creating a prospecting culture inside development teams.
Zumaya has lectured at APRA, AFP Chapters, AFP Hemispheric, APRA Chapters, BBCON, GIFT, AFP, The Foundation Center, Development Executives Roundtable, CARA, SAWA, MARC, Compass Point, Blackbaud, Forum on Fundraising and Academic Impressions. He has been featured in the Stanford Social Innovation Review, the Chronicle of Philanthropy, APRA Connections, the Grassroots Fundraising Journal, Chronicle of Philanthropy, and other publications.
He lives in Northern California and is a proud alumnus of the University of California, Riverside, and Roosevelt HS in East Los Angeles.
Details
Date: Thursday, February 11, 2021, 1:00 PM – 2:00 PM
Location: Online
Workshop Fee
AFP MEMBERS (ALL CHAPTERS) – $10
FUTURE MEMBERS & GUESTS OF AFP Member – $25
CFRE Credits:
You earn 1 CFRE credit toward certification for this event.
For more information about CFRE certification, please visit https://www.cfre.org/certification/