April 8, 2021 / Online
Education Workshop: Moving from Diversity to Inclusive Impact: COVID 19 and Beyond with Dr. Todd Jenkins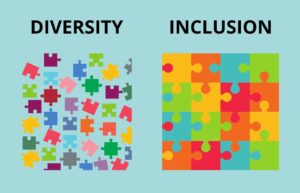 In our current climate, diversity, equity, and inclusion matters the most. We are in a situation where our employees, members, stakeholders, and communities must remain connected. COVID-19 has bought many challenges but also tremendous opportunities to grow better and stronger together in non-profits. This session will be practical and action-packed.
Our Presenter: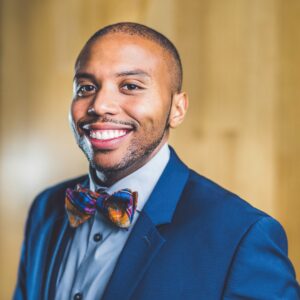 Dr. Todd Jenkins (AKA Dr. Bowtie)
Dr. Jenkins is the Founder and CEO of Bowtie Leadership and Development, Inc., a global leadership management training and coaching firm with a focus on bringing diverse people together to increase individual or organizational productivity and performance. Dr. Jenkins has more than ten years of experience as a senior partner and chief diversity executive, trainer, and strategist. His portfolio includes clients from various non-profits, small businesses, colleges and universities, and large corporations such as Walmart Inc., Verizon, Coca-Cola Inc, Tyson Foods, Inc., Deloitte, Inc, Black Hills Energy Inc., CNN, Facebook, IBM, American Airlines, Amazon, Google, and Starbucks to name a few. Also, as another "first," he serves in the newly created senior role to lead a formal Diversity and Inclusion initiative at J.B. Hunt Transport, Inc., a Fortune 400 supply chain and logistics company that specializes in transportation. Throughout his consulting firm and keynotes, he has spoken to large crowds with over 30,000 people in Korea and multiple engagements across the globe in South America, North America, Asia, and Europe. Bowtie Leadership and Development senior partners and the team has a combined 65 years of experience in leadership development, diversity and inclusion, human resources, and training and development.
Dr. Jenkins is a proud alumnus of The University of South Carolina, where he graduated with high honors and received two undergraduate degrees, his Bachelor of Science in Psychology and Bachelor of Arts in Sociology. He earned his Master of Science from Illinois State University and a doctorate from the University of Arkansas. Currently, he is a faculty member at the Executive Institute on Inclusion and completing his post-doctorate studies focus on "Leading Diverse Organizations" at Harvard University. Throughout his professional career, Dr. Jenkins serves on multiple boards in his local community, colleges and universities, and internationally through global organizations such as Rotary International.
In January 2020, Dr. Jenkins received recognition as a Top 25 Influencer in Business, along with names such as Doug McMillon, CEO of Walmart, state senators, and prestigious business leaders by Arkansas Money and Politics Magazine. In 2019, he was selected as one of the Top 100 Diversity and Inclusion Executives under 50 by DiversityMBA Global magazine, "40 under 40" by Arkansas Business Journal, Top 12 of Ones to Watch by Celebrate Magazine in 2017, the Rodney Momon Award recipient, Paul Harris Fellow, and included in the "30 under 30" 2016 list of Top Minority-Owned Businesses. He has been featured and contributed to several research articles, podcasts, and book chapters around building inclusion and engagement within organizations and communities.
Today he is known as Dr. "Bowtie Todd," an inspirational educator, trainer, consultant, motivational speaker, and life coach. He is a proud husband, author, servant leader, educator, and conversationalist who believes in his philosophy "bowtie" it all together, serve and simply be a gift unto the world.
Thank you to Our Sponsor: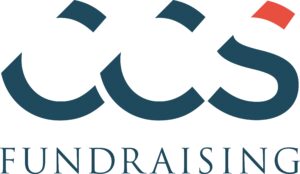 As leading consulting experts in campaign and development strategy, we plan and implement fundraising initiatives to help nonprofit organizations make a bigger impact—locally, nationally, and globally.
For over 70 years, CCS has empowered many of the world's greatest organizations to advance some of the most important causes in history. Members of the CCS team are highly experienced and knowledgeable across sectors, disciplines, and regions.
Our unique, customized approach provides each organization with a dedicated professional to provide real-time solutions. While the results of our work are immediate, the impact of the strategies, tools, and tactics we develop with our clients is enduring.
Thomas Kissane, Principal & Managing Director, CCS

ccsfundraising.com
Details
Date: Thursday, April 8, 2021, 1:00 PM – 2:00 PM
Location: Online
Workshop Fee
AFP MEMBERS (ALL CHAPTERS) – $10
FUTURE MEMBERS & GUESTS OF AFP Member – $25
CFRE Credits:
You earn 1 CFRE credit toward certification for this event.
For more information about CFRE certification, please visit https://www.cfre.org/certification/