June 9, 2022 / Westport Public Library, 20 Jesup Rd, Westport
Education Luncheon: Maximize Your Donor Newsletters for Fundraising
Your Donor Newsletter Isn't Just About Stewardship. It Can Also Rai$e Money!
Join world authority Tom Ahern for this exclusive live webinar training. Tom has encouraged watch parties to help make the $129 webinar accessible to more nonprofits. Join us in the Westport Library's Boardroom for $15 members/$25 nonmembers and bring a bag lunch.
In just 1.5 hours, you will learn to turn your nonprofit's print (and e-newsletter) newsletter into a powerful stewardship tool that will increase donor retention, harvest added gifts, and boost fundraising's most important metric: Donor Lifetime Value.
You'll learn
how a print donor newsletter published by a Catholic diocese increased giving 317% in 2016, by switching from program-focused to donor-focused.
how Michelle Brinson's amazingly lucrative donor newsletter raised more than $2 million a year to benefit a homeless shelter in Tennessee, bringing in an ROI of almost $7 in giving for every $1 spent.
how a prison ministry increased giving to its newsletter 521% by adopting "extreme donor-centricity".
why a simple shift in its way of talking increased giving to a hospital foundation's newsletter 1,000%, bringing in $50,000 in added gifts per issue….
how to correct the common fatal flaws that kill most donor newsletters.
Our Presenter:
Tom Ahern, Strategist, Author, Trainer, Speaker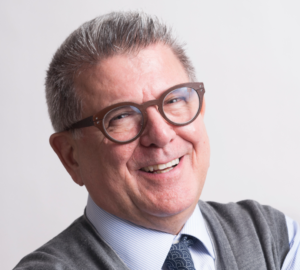 TOM AHERN has successfully guided local and international nonprofits with donor communications and fundraising planning for more than 30 years. With a focus on great communications, thoughtful planning, and strong donor relationships, Tom has redefined modern, effective donor-centric communications. His extraordinary results have earned him repeated major international awards. He is the author of four well-received books on donor communication and speaks around the world on ways nonprofits can grow philanthropy through research-based communications.
Details
Date: Thursday, June 9, 2022
1:00-2:30 PM Brown Bag Lunch and Program
NOTE: Please arrive ten minutes before the start.
Location: "Board Room," Westport Public Library, 20 Jesup Rd, Westport, CT 06880
Luncheon Fee
AFP MEMBERS – $15
NONMEMBERS – $25
CFRE Credits:
You earn 1.5 CFRE credits toward certification for this event.
For more information about CFRE certification, please visit https://www.cfre.org/certification/