September 15, 2022 / Hub & Spoke, 3001 Fairfield Ave, Black Rock, Bridgeport
Education Luncheon: LinkedIn Marketing Concepts for Nonprofit Professionals
Learn to optimize your LinkedIn profile to help you & your organization
Do you work very hard to differentiate yourself from the rest of your industry? Do you demonstrate to donors and volunteers why they should be involved with your organization with every impression you make? LinkedIn reinforces the "why you" by custom tailoring your story and value proposition.
Join us as LinkedIn expert, Marc Halpert, shows how to better explain your brand, mission, and positioning on your LinkedIn profile pages: who you really are and why you vs. the competition.
Marc has taught hundreds of nonprofit professionals how to use LinkedIn to find donors, staff, volunteers, and board members
Our Presenter:
Marc Halpert – Multipreneur and Managing Partner, connect2collaborate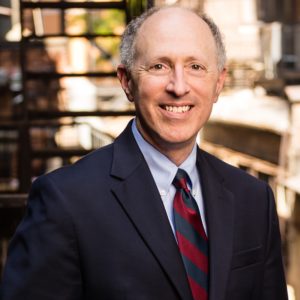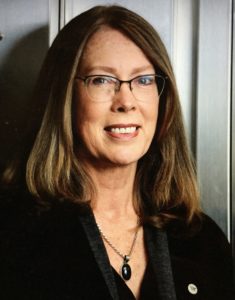 Marc W. Halpert is a self-described "multi-preneur." Since leaving the corporate finance world in 2001, Marc has started 3 companies, all of which he still operates. In 2010 he started his third company, connect2collaborate, to spread his LinkedIn and networking evangelism to train and coach others. In all his LinkedIn training and coaching, he offers professionals the opportunity to better explain their brand and positioning on their LinkedIn profile pages: who they really are and why them vs. the competition.
As a LinkedIn trainer, Marc has been recognized as a high-energy speaker at national and regional conferences and instructor to sales/marketing and HR/training departments at large and small professional service firms and businesses. His specialty in customized personal coaching has helped individuals in all walks of life and industries to use LinkedIn to better achieve their professional goals.
For several months he has ranked on the top 5 list for fastest growth in number of followers among global LinkedIn coaches/trainers (#1 in August 2020!). He attributes that to consistently high-quality curated material and original thought leadership he shares on LinkedIn.
Marc has authored numerous articles on innovations using the latest LinkedIn techniques for self-branding in national publications, both in paper and online. He blogs every business day with a LinkedIn Nugget.
Thank you to Our Sponsor:
TBD
Details
Date: Thursday, September 15, 2022
11:30 AM Registration and Networking
12:00-1:30 PM Buffet Lunch and Program
Location: Hub & Spoke, 3001 Fairfield Ave, Black Rock, Bridgeport, CT 06605
Luncheon Fee
AFP MEMBERS – $35
FUTURE MEMBERS – $45
*GUEST of AFP Member – $40
A BENEFIT for all AFP-Fairfield County Chapter Members! We encourage you to invite a prospective member to an AFP educational program at a special rate of $40.
*Reservations can be made online by the guest, but the Member must attend the event. Walk-in guests will not qualify for special rate. Guests may only receive a special guest rate one time.
CFRE Credits:
You earn 1.5 CFRE credits toward certification for this event.
For more information about CFRE certification, please visit https://www.cfre.org/certification/