September 15, 2022 / Hub & Spoke, 3001 Fairfield Ave, Black Rock, Bridgeport
Education Luncheon: LinkedIn Marketing for Nonprofit Professionals
Why You Must Be Rocking These Top 20 LinkedIn Techniques Now
You must tell why you (singular and plural) do what you do. Not tell what you do, not tell who you are, but convince the reader why you, your mission, your ideals.
Do you work very hard to differentiate yourself from the rest of your industry? Do you demonstrate to donors and volunteers why they should be involved with your organization with every impression you make? LinkedIn reinforces the "why you" by custom tailoring your story and value proposition.
Join us as LinkedIn expert, Marc Halpert, shows how to better explain your brand, mission, and positioning on your LinkedIn profile pages: who you really are and why you vs. the competition.
Marc has taught hundreds of nonprofit professionals how to use LinkedIn to find donors, staff, volunteers, and board members
Our Presenter:
Marc Halpert – Multipreneur and Managing Partner, connect2collaborate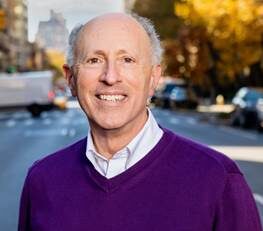 Marc W. Halpert is owner of connect2collaborate who spreads his LinkedIn and networking evangelism to train and coach others to better explain their brand positioning on LinkedIn.
He is recognized as:
A high-energy LinkedIn trainer and speaker…
to members of professional practice firms,
to entrepreneurs, small businesses, and corporate departments, and
to nonprofit professionals.
In between, Marc is a personal LinkedIn coach…
helping individuals in all walks of life tell their unique career story on LinkedIn and with his special sauce, look "amazing-er."
He has authored numerous articles and been interviewed on dozens of podcasts about LinkedIn topics and techniques for self-branding and he blogs every business day on a LinkedIn topic in our everyday business life, now exceeding 2300 posts on his website.
His second edition book LinkedIn Marketing Strategies for Law and Professional Practices, published in June 2021 by the American Bar Association, helps all types of professionals learn to better market themselves using the tools in LinkedIn.
His book, You, Us, Them: LinkedIn Marketing Concepts for Nonprofit Professionals Who Really Want to Make a Difference, self-published in June 2018, is still the only book of its kind aimed at the nonprofits, NGOs, and membership associations.
Thank you to Our Sponsor: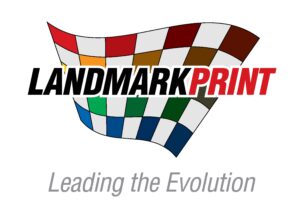 LandmarkPrint is a full-service digital print, commercial offset, and wide format signage provider located in Stamford Connecticut.  Within the same facility LandmarkPrint offers binding, kitting, warehousing, fulfillment, inkjet, mailing, and distribution services. Specialties include full-color variable data printing for items such as personalized postcards, annual giving programs, and business stationery, to customized training documentation, marketing literature, and direct mail.
Contact:
Steve Green
LandmarkPrint
375 Fairfield Ave, Blg #3
Stamford CT 06902
(203) 325-4300; (800) 499-3808
www.landmarkprint.com
Details
Date: Thursday, September 15, 2022
11:30 AM Registration and Networking
12:00-1:30 PM Buffet Lunch and Program
Location: Hub & Spoke, 3001 Fairfield Ave, Black Rock, Bridgeport, CT 06605
Luncheon Fee
AFP MEMBERS – $35
FUTURE MEMBERS – $45
*GUEST of AFP Member – $40
A BENEFIT for all AFP-Fairfield County Chapter Members! We encourage you to invite a prospective member to an AFP educational program at a special rate of $40.
*Reservations can be made online by the guest, but the Member must attend the event. Walk-in guests will not qualify for special rate. Guests may only receive a special guest rate one time.
CFRE Credits:
You earn 1.5 CFRE credits toward certification for this event.
For more information about CFRE certification, please visit https://www.cfre.org/certification/