March 7, 2019 / The Norwalk Inn & Conference Center
Education Luncheon: The Funders Perspective: An Inside Scoop!
The Funders Perspective: An Inside Scoop!
Institutional grants are getting harder to secure as funders establish rigorous guidelines with clear funding metrics, as building good working relationships with funders is also becoming more difficult.
During the panel discussion, we will explore trends in philanthropy including the expectations of grant-makers and the importance of maintaining the integrity of program delivery. We will discuss how to work effectively with funders during all stages of the grant-making cycle, discussing hot topics including collaborative partnerships, data-driven measures, and sharing key metrics used by grantmakers.
Finally, the panel will field questions on the do's and don'ts of grant applications, grant funding and the expectations of grant recipients during the funding cycle.
Our Presenters:
Mendi Blue-Paca, Panelist, Vice President of Community Impact, Fairfield County Community Foundation
Mendi Blue-Paca is the Vice President of Community Impact at Fairfield County's Community Foundation, where she leads the organization's grant making, programs, public policy advocacy, data services and major community leadership initiatives to close the opportunity gap in Fairfield County. Mendi oversees the Foundation's Center for Nonprofit Excellence, Fund for Women & Girls and Thrive by 25 initiative. She also serves as the key liaison for cross-sector collaborations with nonprofits, funder partners, external constituent groups and local elected officials.
Mendi has a bachelor's in Economics cum laude from Harvard College; a Juris Doctorate from Harvard Law School; and a master's in business administration from Harvard Business School. She is passionate about entrepreneurship, maternal and reproductive health advocacy and mental health awareness. Mendi lives with her husband and golden doodle, Belle, in New Haven, CT.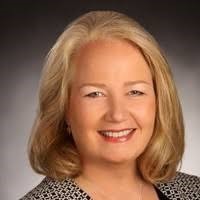 Polly Morrow, Panelist, Vice President, Pitney Bowes Foundation
Polly O'Brien Morrow is Program Manager, Pitney Bowes Global Corporate Citizenship & Philanthropy, and is Vice President of the Pitney Bowes Foundation and the Pitney Bowes Relief Fund. She is also responsible for corporate contributions, disaster relief, employee giving and volunteer programs, strategic employee community involvement, and strategic literacy and education grant-making for the global Pitney Bowes enterprise.
Mrs. Morrow also serves as Board Chair of the Bartlett Arboretum and Gardens in Stamford, where she works and lives with her husband and two daughters.
Our Moderator: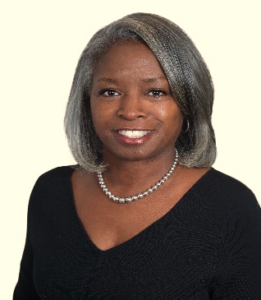 Valeria G. Wells, Facilitator, Senior Vice President, Development, Horizons National
A Certified Fund Raising Executive (CFRE), Valeria is Senior Vice President, Development, at Horizons National, leading Development strategy and working collaboratively with the CEO as lead fundraiser. Valeria directs the stewardship efforts for the Horizons National Development team by implementing strategies, processes, and materials that enable relationship management and fundraising success.
Responsible for the design and implementation of strategic development communications including institutional advancement, cases for support, messaging, and promotion, she also manages Horizons National's current Campaign for Growth. Valeria leads the campaign team, acting as the national board relationship liaison, and by continuing to build philanthropic identity and affinity to further align resources and strategy for Horizons National.
Our Sponsor:

Sharon Danosky is a strategist, thought leader and BoardSource Certified Governance Trainer who partners with nonprofit organizations to lead them to better pastures. Whether in the Board room, the Chief Executive's Office or working with staff, Sharon brings a hands-on approach that gives her clients the tools that work and instills them with the confidence to succeed. The firm she founded, Danosky & Associates, works with non-profit organizations build the capacity to move their strategic vision forward with a solid foundation and an army of support behind them.
Our approach draws upon seven key disciplines that can work together as an integrated solution or be used independently to address specific concerns:
Boards & Governance
Strategy & Planning
Fundraising & Campaigns
Financial Capacity Building
Collaborations & Collective Impact
Organizational Assessments
Communications, Media & Video
Details
Date: Thursday, March 7, 2019
11:30 AM Registration and Networking
12:00 PM Buffet Lunch and Program
Location: The Norwalk Inn & Conference Center, 99 East Avenue, Norwalk, CT.
Luncheon Fee
AFP MEMBERS – $30
FUTURE MEMBERS – $45
*GUEST of AFP Member – $40
A BENEFIT for all AFP-Fairfield County Chapter Members! We encourage you to invite a prospective member to an AFP educational program at a special rate of $40.
*Reservations can be made online by the guest, but the Member must attend the event. Walk-in guests will not qualify for special rate. Guests may only receive a special guest rate one time.