February 17, 2022 / Hub & Spoke, Black Rock, Bridgeport
Education Luncheon: Funders Panel
The Funders Perspective: An Inside Scoop!
Institutional grants are getting harder to secure as funders establish rigorous guidelines with clear funding metrics, as building good working relationships with funders is also becoming more difficult.
During the panel discussion, we will explore trends in philanthropy including the expectations of grant-makers and the importance of maintaining the integrity of program delivery. We will discuss how to work effectively with funders during all stages of the grant-making cycle, discussing hot topics including collaborative partnerships, data-driven measures, and sharing key metrics used by grantmakers.
Finally, the panel will field questions on the do's and don'ts of grant applications, grant funding and the expectations of grant recipients during the funding cycle.
Our Presenters:
Alison James – Panelist, Executive Director of the BIC Corporate Foundation & Founder of Page 2 Consulting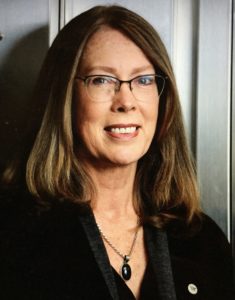 As a globally experienced CHRO and change catalyst, Alison James has helped enterprises like BIC, Life Technologies, Gateway, and Mars, Inc., unlock the power of high-performing teams, develop diverse leadership, and build scalable multinational operations through her work leading HR, organizational development, and business strategy.
Currently, she is the executive director for the BIC Corporate Foundation and founder of Page 2 Consulting, a boutique organizational development consulting group. Alison is an active strategic advisor for local NGOs in her community and also trains seeing-eye dogs for Guiding Eyes for the Blind.
She earned her bachelor's degree in management studies from the University of Bradford in the UK, and holds a certificate in organizational development from the NTL Institute for Behavioral Sciences. A dual US/UK citizen, Alison has lived in the UK, France, China, and the US, has led teams in 60+ countries, and is passionate about the power of collaboration, connection, and inclusion as a means of driving growth.
Stephen Moroney – Panelist, Senior Vice President at TD Bank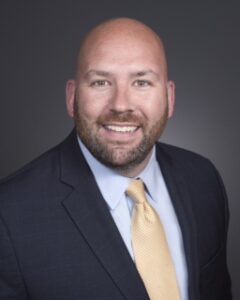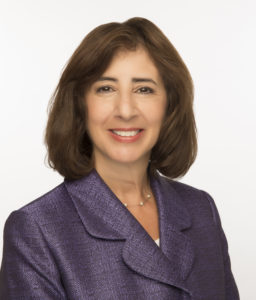 Steve has been a member of the TD Bank team for over 17 years, most recently serving as Senior Vice President where he is responsible for overseeing the Commercial Banking activity for the Westchester and Fairfield Market. Among Steve's responsibilities in his role is to oversee the Bank's corporate giving and philanthropy efforts in the Westchester and Fairfield market.  Steve started working for TD Bank in 2004 and has served in various capacities before becoming the Westchester/ Fairfield market leader in 2015. Steve is very active in the community and currently serves as Chairman of the Board of Directors of Latino U College Access, serves on the Board of the Bridgeport Regional Busines Council (BRBC) is a member of the Advisory Board of Junior Achievement of New York, and is a member of the Board of Governors of the Westchester Banker's Association. Steve resides in Ridgefield, CT with his wife Melissa and three children, David, Riley and Josie.
Jennifer Young – Panelist, Corporate Responsibility Analyst at State Farm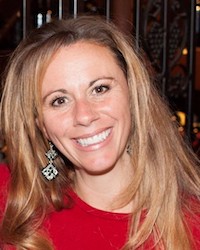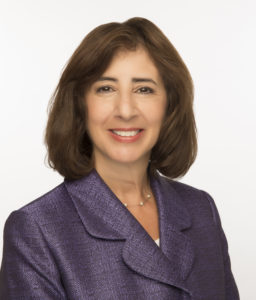 Jennifer Young has served as a Corporate Responsibility Analyst at State Farm for more than 20 years.  She manages the company's philanthropic initiatives, grant programs, media relations and State Farm agent engagement and volunteer efforts throughout Connecticut, New York, New Jersey, Vermont, New Hampshire and Maine.  Jennifer's philanthropic focus covers a variety of topics, such as affordable housing, safe driving, financial literacy, economic development, environmental efforts, and diversity and inclusion. She also recently served as the committee lead for State Farm's, first-ever, Teacher Assist grant program.
Jennifer received her Bachelor of Sociology from Williams Paterson University, in New Jersey, where she graduated with honors.  She also earned her Chartered Property Casualty Underwriter (CPCU) designation in 2016.
Jennifer is married with a 12 year-old son and 10 year-old daughter, and loves to travel.
Tiffany Donelson – Panelist, President and CEO of the Connecticut Health Foundation
Tiffany Donelson is president and CEO of the Connecticut Health Foundation, overseeing the independent health philanthropy's work in grantmaking, policy advancement, strategic communications, and leadership development. She brings to the role a deep knowledge of health care systems and policy, extensive experience in grantmaking, and a commitment to equity.
Tiffany previously served as the foundation's vice president of program. In this role she set the foundation's programmatic strategy, which includes grantmaking, strategic communications, policy, the leadership development program, and evaluation.
Before joining the foundation in 2014, Tiffany held several leadership roles at Aetna, including as the deputy chief of staff for Aetna's National Businesses Office and as a director in corporate strategy. Before joining Aetna, Tiffany was a consultant at Ingenix Consulting and PricewaterhouseCoopers.
Tiffany is a member of several boards and advisory committees, including the boards of the United Way of Connecticut, the Connecticut Council for Philanthropy and Hartford Performs. She is a graduate of Georgetown University and received her MPH in health policy and management at Emory University's Rollins School of Public Health.  Tiffany resides in Farmington, CT with her husband, Mishone, and two daughters.
Thank you to Our Sponsor:

CironeFriedberg is a leading CPA firm serving middle market, privately held and family owned businesses and high-net-worth individuals.  Delivering the highest level of professional service and guidance, our staff of 50 individuals provides a full range of tax, audit and accounting, and business advisory services. Our specialized expertise allows us to truly customize services to best suit our client's unique personal and business needs.
 CironeFriedberg's primary client base is in Connecticut and neighboring Dutchess, Putnam, and Westchester counties in New York.  Services are provided from offices in Bethel, Shelton and Stamford Connecticut. 
Contact:
Patrick T. Dunleavey, CPA, Principal
CironeFriedberg, LLP
6 Research Drive, Suite 450
Shelton, CT 06484
Office: 203.366.5876 x319
Details
Date: Thursday, February 17, 2022
11:30 AM Registration and Networking
12:00-1:30 PM Buffet Lunch and Program
Location: Hub & Spoke, 3001 Fairfield Ave, Black Rock, Bridgeport, CT 06605
Luncheon Fee
AFP MEMBERS – $35
FUTURE MEMBERS – $45
*GUEST of AFP Member – $40
A BENEFIT for all AFP-Fairfield County Chapter Members! We encourage you to invite a prospective member to an AFP educational program at a special rate of $40.
*Reservations can be made online by the guest, but the Member must attend the event. Walk-in guests will not qualify for special rate. Guests may only receive a special guest rate one time.
CFRE Credits:
You earn 1.5 CFRE credits toward certification for this event.
For more information about CFRE certification, please visit https://www.cfre.org/certification/