February 13, 2020 / Hub & Spoke, Black Rock
Education Luncheon: Funders Panel
The Funders Perspective: An Inside Scoop!
Institutional grants are getting harder to secure as funders establish rigorous guidelines with clear funding metrics, as building good working relationships with funders is also becoming more difficult.
During the panel discussion, we will explore trends in philanthropy including the expectations of grant-makers and the importance of maintaining the integrity of program delivery. We will discuss how to work effectively with funders during all stages of the grant-making cycle, discussing hot topics including collaborative partnerships, data-driven measures, and sharing key metrics used by grantmakers.
Finally, the panel will field questions on the do's and don'ts of grant applications, grant funding and the expectations of grant recipients during the funding cycle.
Our Presenters:
Kathryn Luria – Panelist, SVP, Community Affairs, Director of Philanthropy at Webster Bank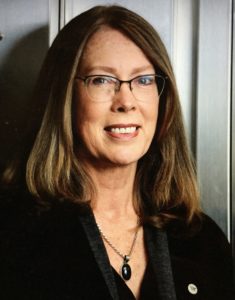 Kathy Luria serves as Senior Vice President of Community Affairs and Director of Philanthropy at the corporate headquarters of Webster Bank in Waterbury, CT. In this role, she oversees the corporate philanthropic arm of the organization across the franchise. Kathy helps guide the bank toward achieving a key tenant of The Webster Way, to give of ourselves in the communities we serve. 
Kathy attended the University of Connecticut where she earned her Bachelor's Degree in 1991, and continued on to earn an M.B.A. from the University of New Haven in 1999.  For the past 12 years, she has served as an adjunct professor in the School of Business at the University of Connecticut – Waterbury Campus.
Kathy also serves as a Director and Assistant Vice President of the Harold Webster Smith Foundation. She is board chair of the CT Council for Philanthropy; and sits on the Federal Reserve Bank of Boston  CT Working Cities Challenge Advisory Council.
Diane Sierpina – Panelist, Director of Justice Initiatives at The Tow Foundation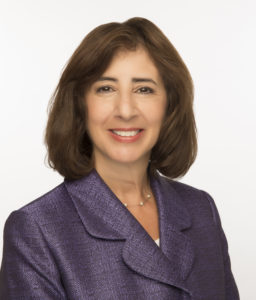 Diane Sierpina joined The Tow Foundation in 1998 and currently serves as the director of justice initiatives. Prior to joining the Foundation, Diane was a newspaper and magazine journalist covering government, politics, and social issues. Diane is primarily responsible for the Foundation's criminal justice reform strategy and investments, which average more than $5 million a year.  
Diane has been an advocate of evidence-based, youth-centered justice system reform in Connecticut, New York and nationally for more than 20 years. She holds leadership roles with Connecticut Juvenile Justice Alliance, Strengthening Organizing Work in Connecticut (SOW) funders group, New York Youth Justice Initiative, Justice Reform Working Group of Philanthropy New York and the Youth Transition Funders Group (YTFG). Diane is a steering committee member of YTFG, board member of Connecticut Council for Philanthropy (CCP) and was a founding chair of CCP's Program Officers Network. In May 2017, Diane was honored by her peers with CCP's Martha S. Newman Award in recognition of her exemplary service to the philanthropic sector in the state.  
Diane earned a B.S. in Journalism summa cum laude from Boston University. 
Pat Riemersma – Panelist, Chief Executive Officer at Westport Weston Family YMCA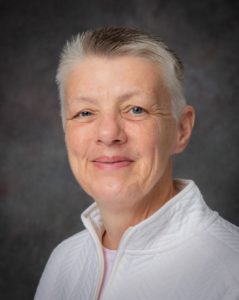 Pat Riemersma was born and raised in Iowa. She attended Central College in Pella, Iowa with a B.A. in Physical Education and Recreation. Pat has been the CEO of the Westport Weston Family YMCA since June 2015 and has worked for the YMCA her entire career starting in 1984 as a Program Director in Sioux City, Iowa. Since then she has held various program and leadership positions in several locations in both Connecticut and Minnesota which include Executive Director, VP of Operations, Group VP of Operations, and VP of Youth Development before securing the CEO position in Westport.
Pat resides in Southport and is a member of the Sunrise Rotary Club and involved with the Bedford Family Social Responsibility Fund.
Thank you to Our Sponsor:

At blum, we understand the importance of working side-by-side with you, striving to be the most effective partner possible and tailoring our services to fit your needs. As the largest regional business advisory firm based in New England—with nearly 500 accounting, tax, advisory and administrative professionals in Connecticut, Massachusetts and Rhode Island—our continual sharing of subject matter and industry expertise amongst our colleagues allows us to assess challenges from many angles. We look for value and opportunity in unexpected places, providing personal attention that leads to a clear understanding of what success and satisfaction mean to you.
Details
Date: Thursday, February 13, 2020
11:30 AM Registration and Networking
12:00 PM Buffet Lunch and Program
Location: Hub & Spoke, 3001 Fairfield Ave, Bridgeport, CT 06605
Luncheon Fee
AFP MEMBERS – $30
FUTURE MEMBERS – $45
*GUEST of AFP Member – $40
A BENEFIT for all AFP-Fairfield County Chapter Members! We encourage you to invite a prospective member to an AFP educational program at a special rate of $40.
*Reservations can be made online by the guest, but the Member must attend the event. Walk-in guests will not qualify for special rate. Guests may only receive a special guest rate one time.
CFRE Credits:
You earn 1.5 CFRE credits toward certification for this event.
For more information about CFRE certification, please visit https://www.cfre.org/certification/