April 1, 2021 / Online
Education Workshop: 5 Best Board Practices (Especially during COVID-19)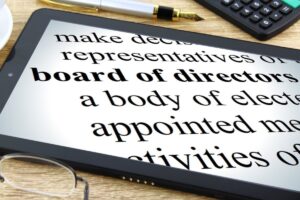 The time to strengthen your board is now, even with everything else on your plate. During the pandemic, critical issues are constantly arising for non-profits, and if your board is not working efficiently and strategically as a team, it can't take ownership of the issues. The stronger your board is now, the better positioned you will be to thrive in the future.
Board Coach, Michael Davidson will present practices to help your organization build the strongest possible board.
Engage a Board Leadership Team on a Regular Schedule
Focus Board Committees on Working with Staff
Focus on Recruitment
Use Board Meetings Really Well
Strengthen the Leadership Culture
Our Presenter:
Michael Davidson – Board Coach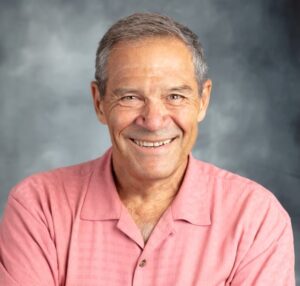 Michael Davidson is a consultant specializing in nonprofit board development, management support, leadership transition, and executive coaching for nonprofit managers. He has over 30 years of experience in nonprofit board and managerial leadership and has provided board training and retreat facilitation for more than 150 nonprofit organizations, enabling them to translate a passion for the mission into effective leadership strategies.
He is the former Chair of Governance Matters, designed and led the Board Candidate Training for the Board Serve NYC program of the United Way of New York City, is a member of the Selection Committee for the New York Community Trust Nonprofit Excellence Awards and is the lead NYC trainer for the Board Lead program of Cause Strategy. He is also a member of the faculty of the Adelphi University Nonprofit Management Certificate Program.
He has been a Peace Corps Volunteer, an Assistant Professor of Anthropology, an Assistant District Attorney, and an attorney in private practice. He holds a BS in mathematics from New York State University College on Long Island, a JD from Columbia Law School, and an M. Ph in Anthropology from Yale University.
Thank you to Our Sponsor:

CironeFriedberg is a leading CPA firm serving middle market, privately held and family owned businesses and high-net-worth individuals.  Delivering the highest level of professional service and guidance, our staff of 50 individuals provides a full range of tax, audit and accounting, and business advisory services. Our specialized expertise allows us to truly customize services to best suit our client's unique personal and business needs.
 CironeFriedberg's primary client base is in Connecticut and neighboring Dutchess, Putnam, and Westchester counties in New York.  Services are provided from offices in Bethel, Shelton and Stamford Connecticut. 
Contact:
Patrick T. Dunleavey, CPA, Principal
CironeFriedberg, LLP
6 Research Drive, Suite 450
Shelton, CT 06484
Office: 203.366.5876 x319
Details
Date: Thursday, April 1, 2021, 1:00 PM – 2:00 PM
Location: Online
Workshop Fee
AFP MEMBERS (ALL CHAPTERS) – $10
FUTURE MEMBERS & GUESTS OF AFP Member – $25
CFRE Credits:
You earn 1 CFRE credit toward certification for this event.
For more information about CFRE certification, please visit https://www.cfre.org/certification/