May 2, 2019 / Clubhouse Grill, Oak Hills Club, Norwalk
Education Luncheon: Ethics and Special Events

BREACH OF DUTY! Unethical Fundraising Revealed
Breaches of fiduciary duty occur with unsettling frequency in the nonprofit world. Professor Jim Fishman will discuss the legal components of the fiduciary obligation by using some recent examples of breaches of fiduciary duties and will raise the surprisingly widespread problem in charities' solicitation campaigns: minimizing the true cost of fundraising. This would seem to challenge or involve a breach of several AFP ethical standards. He will then offer for the group's discussion several hypotheticals that impose ethical challenges to the professional fundraiser as a fiduciary.
The Association for Fundraising Professional's Ethical Standards can be summarized in four words: "fundraising professionals are fiduciaries". The fiduciary obligation presupposes that persons subject to it are capable, at least in defined circumstances, of renouncing the immediate pursuit of self-interest. It is rather simple to describe a person, relationship, or obligation as fiduciary, yet the fiduciary concept is elusive. Infusing that description with substance in a real situation can be a far more difficult task.
Our Speaker:
James J. Fishman is a Professor of Law Emeritus at the Elisabeth Haub School of Law at Pace University. He received bachelors' and master's degrees from the University of Pennsylvania and J.D. and Ph.D. degrees from New York University.  He has been the executive director of two nonprofit organizations, the Council of New York Law Associates (since renamed The Lawyers Alliance for New York) and Volunteer Lawyers for the Arts.  Professor Fishman is the author of The Transformation of Threadneedle Street, a study of the deregulation of the U.K.'s securities markets and The Faithless Fiduciary, a historical study which examines the enduring problem of opportunistic behavior by charitable fiduciaries, and the inability to create an effective system of oversight or accountability for charitable assets. He is coauthor (with Karen Alinauskas, Victoria B. Bjorklund and Daniel L. Kurtz) of New York Nonprofit Law and Practice with Tax Analysis (LexisNexis 3rd ed. 2014 with annual supplement), and Cases and Materials on Nonprofit Organizations (with Stephen Schwarz and Lloyd Hitoshi Mayer), (Foundation Press, 5th ed. 2015.).  He has written law review articles on nonprofit law, education, and international securities regulation.  Professor Fishman serves on the boards of the Lotos Foundation, N.Y. Common Pantry, and the Trollope Society (U.S.A.).
Our Sponsor: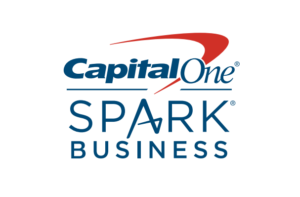 Capital One Bank is in the business of helping Small Business and Philanthropic organizations. We
specifically understand that your donor relationships are sensitive, and the importance of being
transparent with your donors will contribute to your organization's success. For this reason, we have
invested in our Escrow Express Accounting Software which is Designed specifically for managing sub-
accounts online, Capital One Escrow Express is ideal for Non for Profit Organizations, or any organization
that needs to hold funds for multiple clients while also maintaining a separate accounting structure for
each. We are dedicated to understanding the unique requirements of each and every Non for-Profit
Organization.
For more information please reach out to
Daniel P. Trudo
Vice President, Senior Business Banker
1 Stamford Place
Stamford CT, 06902
Phone: 203.247.4554
Fax: 800.986.4910

www.capitalone.com
Details
Date: Thursday, May 2, 2019,  11:30 AM – 1:30 PM
11:30 AM Registration and Networking
12:00 PM Buffet Lunch and Program
Location: Clubhouse Grill, Oak Hills Club, Norwalk
Luncheon Fee
AFP MEMBERS – $30
FUTURE MEMBERS – $45
*GUEST of AFP Member – $40
A BENEFIT for all AFP-Fairfield County Chapter Members! We encourage you to invite a prospective member to an AFP educational program at a special rate of $40.
*Reservations can be made online by the guest, but the Member must attend the event. Walk-in guests will not qualify for special rate. Guests may only receive a special guest rate one time.