April 11, 2019 / Clubhouse Grill, Oak Hills Club
Education Luncheon: Build a Better Appeal
Build a Better Appeal
How to build donor-loving connections from the first word
Let's be blunt: most fundraising appeals are well-meaning, but crap. Stuffy. Officious. Focused on the organization's needs, not the donor's dreams.
The good news is you can start fixing that today, and  Mary Cahalane will show you how.
She will cover…
• Where to start when you need to create an appeal
• How to grab attention right from the start
• The critical role emotion plays – and how to use it
• How to design your appeal to make it most effective
• Why an appeal is more than a letter
• Why a print appeal is worth the expense
• How to combine digital media with print to get the most from your appeal
Our Presenter:
Mary Cahalane, Principal, Hands-On Fundraising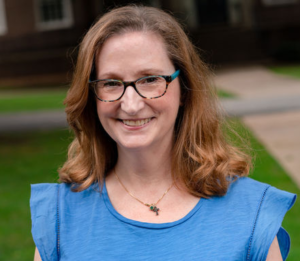 I am the principal of Hands-On Fundraising. I specialize in donor communications and fundraising planning. With more than 30 years in the nonprofit world, I have worked with a variety of nonprofits: from arts to education to social services, from local to international.
I help organizations build successful fundraising programs. We focus on great communications, thoughtful planning and strong donor relationships.
Nonprofits turn to me for:
• Emotional, clear and effective donor communications
• Current best practices in direct mail and email fundraising
• Been there, done that experience with annual giving programs at all levels
I have spent decades planning, building programs and writing for donors. I work in both direct mail and digital channels.
I am fiercely committed to celebrating donors and philanthropy in our organizations. That commitment – welcoming donors as your partners – will result in a stronger and more effective organization.
Our Sponsor:


MSP Cultivate is a New Canaan based strategic marketing agency specializing in enhancing nonprofit organizations' mission-driven communication. Our mission is to use the latest in technology, creative services, and production methods to help you accomplish your most fundamental goal: engaging and connecting with your constituents, and helping raise money. We work with multi-hospital healthcare networks, colleges, and a variety of nonprofits. Our strategies increase donation returns on development dollars spent. The result of MSP's partnerships has helped organizations improve donor retention, increase participation rates, and total dollars raised. Our team professionals bring the experience of veteran fundraising specialists, digital marketing experts, database gurus, and creative artists.
Nils Morgan
MSP Cultivate, 65 Locust Avenue, New Canaan, CT
   mspcultivate.com   203-252-5097
Details
Date: Thursday, April 11, 2019
11:30 AM Registration and Networking
12:00 PM Buffet Lunch and Program
Location: Clubhouse Grill, Oak Hills Club, Norwalk
Luncheon Fee
AFP MEMBERS – $30
FUTURE MEMBERS – $45
*GUEST of AFP Member – $40
A BENEFIT for all AFP-Fairfield County Chapter Members! We encourage you to invite a prospective member to an AFP educational program at a special rate of $40.
*Reservations can be made online by the guest, but the Member must attend the event. Walk-in guests will not qualify for a special rate. Guests may only receive a special guest rate one time.
This Event is CFRE Certified