January 16, 2020 / Westport Public Library
Education Luncheon: Career Transitions into Nonprofits & Fundraising
Panel Discussion
Most nonprofit and fundraising professionals transition their professional skills from other careers into the non-profit sector. This will be a dynamic moderated panel conversation with regional thought leaders on the best strategies to gaining the right skills to enter the nonprofit and fundraising field. Join us at the Westport Library to take stock in the new year of your career skills for success.
Our Panel:
Dr. David Garvey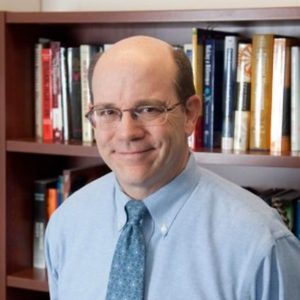 David Garvey is the Director of the Department of Public Policy's Nonprofit Leadership Program at The University of Connecticut. The mission of the DPP's Nonprofit Leadership Program is to strengthen the educational, communication and research infrastructure of the Connecticut and American nonprofit sector. Dr. Garvey has over twenty years of experience as a practitioner, editor, researcher, teacher, and education designer in the nonprofit field. Before joining the University of Connecticut, Garvey founded and was executive editor of the New England Nonprofit Quarterly, now known nationally as the Nonprofit Quarterly.
Dr. Garvey is the Co-Director of Encore!Hartford, an award-winning experience and skills transition program for age 50+ managers and professionals seeking an encore career in the nonprofit sector, the Hispanic Leadership Institute sponsored by the Hispanic Federation, and is the Director of the department's Internship and Professional Practice program. In partnership with the Urban Institute and the Connecticut Data Collaborative, Garvey was the principal investigator in the development of the Connecticut Nonprofit Strategy Platform, a web-based data resource on Connecticut nonprofits and communication tool for the Connecticut nonprofit sector.
Scott K. Wilderman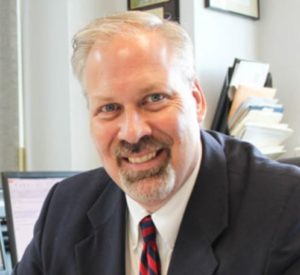 Scott K. Wilderman is the President and CEO of Career Resources, one of the nation's leading non-profit workforce development organizations. Scott has considerable experience in both the private and the non-profit sectors. After earning a Master's Degree in Industrial and Organizational Psychology, he worked in human resources at General Dynamics in the Electric Boat Division. He subsequently became the Training Manager at Advest Financial Services and moved into the non-profit sector through his interest in working with disadvantaged youth. Scott joined Career Resources after holding senior management positions at the Community Renewal Team in Hartford. He has nearly twenty-five years of experience in the workforce development system, where he has developed excellent working relationships throughout New England. Scott is highly skilled in building community investment in collaborative ventures as seen through his work around re-entry and job training across the state.
He currently serves as the board chair for the Bridgeport Child Advocacy Coalition and is a member of the board for the Connecticut Patriot Guard Riders and Connecticut United Way. Some of Scott's notable successes are as the founder of the Bridgeport ReEntry Roundtable along with the merger of the STRIVE programs throughout Connecticut.
Stacey Goodwin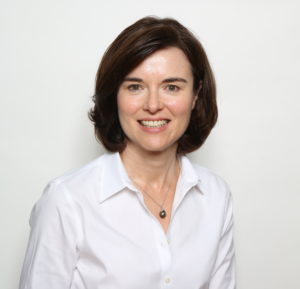 Stacey Goodwin was recently appointed Horizons Bridgeport's first Executive Director after an extensive search. Her initial goal will be to guide Horizon's growth to serving over 1,000+ students.
Stacey comes to Horizons Bridgeport from The Child and Family Guidance Center in Bridgeport, where she has led the organization's efforts in outcome measurement and continuous quality improvement for three years as the Director of Program Evaluation and Quality. In 2016, Stacey transitioned to the nonprofit sector in Fairfield County after more than 23 years in financial services at GE Capital.
Passionate about education, Stacey joined Social Venture Partners – CT (SVP) and has served as Lead Partner for SVP's engagement with The Southport CoLAB on growing their training programs in literacy instruction for teachers in under-resourced communities. Previously, Stacey led the boards of two organizations focused on youth and education: Court Appointed Special Advocates (CASA) of Cook County (Illinois) and Chatham Hall (Virginia).
In pursuing her transition to the nonprofit sector in 2016, Stacey completed the four-month Encore!Hartford program for experienced for-profit leaders moving to the non-profit sector. Stacey graduated from Stanford University with a BS in Industrial Engineering and earned an MBA at the Darden Graduate School of Business at the University of Virginia.
Our Moderator:
Colleen Harkey, CFRE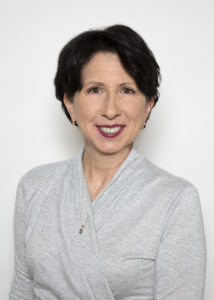 Colleen Harkey is the Executive Director for Stamford Veterans Park Partnership, Inc., where she is focused on a $6.5 million capital campaign in a public-private partnership with the City of Stamford to renovate and revitalize Veterans Memorial Park. She formally served as the Director of Development for the Fairfield County Hospice; Major Gift Officer with the Norwalk Hospital Foundation; Director of Development with the Fellowship of Christians in Universities & Schools, and Director of Development & Communications for the American Red Cross Darien-Stamford Chapter. Her volunteer leadership initiatives include President of the Association of Fundraising Professionals 2018 and 2019, GetAbout New Canaan Board of Director 2016 to 2019, P.E.O. Officer and Member 1998 to Present. Prior to her nonprofit experience, she held administrative positions at PaineWebber, Inc. and Cowen & Company. Colleen graduated Summa Cum Laude from Liberty University and is a Certified Fundraising Executive (CFRE).
Thank You to Our Sponsor:

PSEG Power LLC is a multi-regional energy supply company that integrates the operations of its merchant nuclear and fossil generating assets with its power marketing businesses and fuel supply functions, primarily in the Northeast and Mid-Atlantic United States. PSEG Power is a nationally recognized industry leader on environmental issues. PSEG Power is a subsidiary of Public Service Enterprise Group Inc. (PSEG) (NYSE:PEG), a diversified energy company.
Details
Date: Thursday, January 16, 2020
11:30 AM Registration and Networking
12:00 PM Buffet Lunch and Program
Location: Westport Public Library, Komansky Room, 20 Jesup Road, Westport, CT 06880
Luncheon Fee
AFP MEMBERS – $30
FUTURE MEMBERS – $45
*GUEST of AFP Member – $40
A BENEFIT for all AFP-Fairfield County Chapter Members! We encourage you to invite a prospective member to an AFP educational program at a special rate of $40.
*Reservations can be made online by the guest, but the Member must attend the event. Walk-in guests will not qualify for special rate. Guests may only receive a special guest rate one time.