June 10, 2021 / Online
Education Workshop: Building a Philanthropic Culture
Nothing works without good culture! Simone Joyaux will speak about philanthropic culture, what it means and why it works. She shares tips on top cultural elements essential for an effective organization.
Our Presenter:
Simone P. Joyaux – Principal at Joyaux Associates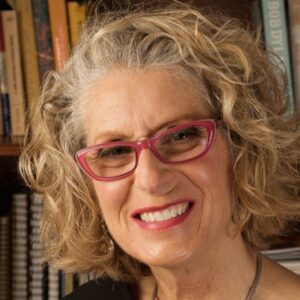 I'm described as "one of the most thoughtful, inspirational, and provocative leaders in the philanthropic sector worldwide." I really like provocative. I've served as an ED, CDO, and now a consultant. I never imagined being a consultant. But in January 2020, I began my 33rd year … specializing in fund development, governance, management, and strategic planning.
I speak worldwide: Eastern and Western Europe, Australia, New Zealand, all over North America. For 20 years, I taught governance in a university masters program. I regularly serve on boards, often as chair. I've written three books and contributed to multiple others. And have at least one more to write.
Philanthropy is my life's work. How far I've come from that 9-year old who wanted to teach French and English!
Thank you to Our Sponsor:
TBA
Details
Date: Thursday, June 10, 2021, 1:00 PM – 2:00 PM
Location: Online
Workshop Fee
AFP MEMBERS (ALL CHAPTERS) – $10
FUTURE MEMBERS & GUESTS OF AFP Member – $25
CFRE Credits:
You earn 1 CFRE credit toward certification for this event.
For more information about CFRE certification, please visit https://www.cfre.org/certification/